ЗНАКОМСТВА
КРАСОТА
ЗДОРОВЬЕ
ТУРИЗМ
АВТОНОВОСТИ
НОВОСТИ СПОРТА
Vladivostok detained killer addicts robbed neighbor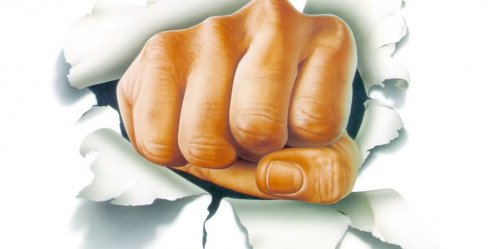 Vladivostok police arrested robbers involved in the murder. Now against detainees prosecuted under Article 161 Part 2 of the Criminal Code (robbery) and art. 111 Part 4 of the Criminal Code (intentional infliction of serious bodily injury that resulted in the death of the victim).
On Friday, the city police received a statement from the 32-year-old man, who reported that the entrance of the house on the street was beaten Talalikhina neighbors. They also stole the victim cell phone, a bag of documents and money.
To search for the suspects were targeted outer clothes police. After a few minutes far from the crime scene officers PPP MOI of Russia to Vladivostok men were arrested in 1992 and born in 1988. Do thereof are discovered stolen bag, the other - the phone.
On examination of the scene police uncovered another crime. In the apartment of one of the robbers were discovered things landlord with blood and body of the murdered man.
Police found that young people are arrested asocial life do not work, not just judged using drugs. Now they are arrested. Under investigation.
21-05-2013, 17:30, eng news
Primorsky Territory Governor Vladimir Miklushevsky at the Russian Children's Center "Eaglet" took part in the meeting on the issues of children's activities, which Dmitry Medvedev. In Primorye, plan...
14-05-2013, 17:20, eng news
In the course of the next 27 draw large families Vladivostok received plots of land......

3-07-2013, 16:00, eng news
Целью совещания является установление надлежащего контроля со стороны Управления Федеральной налоговой службы и Управления Федеральной службы судебных приставов по Приморскому краю за деятельностью...

3-08-2013, 15:16, eng news
Arsenyevskiye municipal court convictions against two former employees of the department number 4 IER traffic police MOI of Russia for the Primorye Territory, found guilty of crimes under Art. 290...
8-06-2013, 17:01, eng news
Following the governor Miklushevsky, made a report to the Legislative Assembly, a report on the work in 2012 presented to the MPs City Council mayor of Vladivostok Igor Pushkarev. Judging by the...

22-08-2013, 13:16, eng news
It seems that the most dire predictions of Khabarovsk authorities and hydrometeorologists coming true: according to the Ministry of Emergency Situations of the region at the level of the Amur...
25-04-2013, 19:30, eng news
Nearly 27 tons of vegetables partially infected thrips......

17-08-2013, 17:30, eng news
Territory Governor Vladimir Miklushevsky took part in the "round table" on "traditional territories of indigenous peoples of the Primorsky Territory: Prospects for Development". It was held in the...

24-08-2013, 16:45, eng news
In the night from 23 to 24 August the most dedicated fans of "Ray" did not sleep - because our team played another away game, this time - in the Caucasus. Despite the fact that many football...

30-04-2013, 11:00, eng news
"Aurora" can become a training ship for the Kronstadt Naval Cadet Corps and Nakhimov Naval College......