ЗНАКОМСТВА
КРАСОТА
ЗДОРОВЬЕ
ТУРИЗМ
АВТОНОВОСТИ
НОВОСТИ СПОРТА
Maritime authorities have promised several rooms to choose from at a hospice in Vladivostok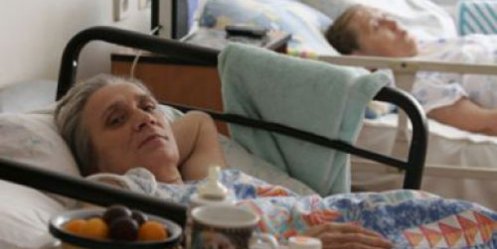 Talk about creating Vladivostok hospice becomes more meaningful. At a meeting on Friday returned from Petersburg initiator of this project anesthetist Andrew cash with Vice-Governor Irina Vasilkova an agreement was reached to work together.
As it became known Primore24 IA, Vice-Governor instructed the regional Department of Health to prepare a list held by the Ministry of premises suitable for opening the hospice.
Sam specialist palliative care cash Andrei said that the most suitable for the hospice would be placing one of Vladivostok hospital with 30 beds in the suburbs of the regional capital. The doctor will be personally involved in the proposed krayzdravom viewing options.
A week later, on April 19 the vice-governor of Irina Vasilkova talk about the final selection of the building. The final decision will be for the governor Vladimir Miklushevsky.
As already reported IA Primore24 if approved by the Governor of the project in the face of the regional Parliament Speaker Victor Gorchakov had already agreed in principle to start working on raising funds for the hospice in the regional budget.

26-04-2013, 15:30, eng news
The event was organized by the Office of Youth Affairs Administration of Vladivostok with youth social organization "Alternative"......

27-03-2013, 09:50, eng news
"Mad to live easy": a group of "Pilot" presents a new concert in Vladivostok. Spectators waiting for surprises......

18-07-2013, 17:18, eng news
This decision was taken due to a large number of citizens and to improve the quality of passenger service by sea coastal transport. From tomorrow, approved the following schedule of passenger boats...

9-03-2013, 07:49, eng news
The snow, which began in the morning in Vladivostok was easy in the movement of vehicles......

25-07-2013, 10:15, eng news
"In Vladivostok, I'm not the first time. Generally a part of my life is connected with your city. Here I have a lot of friends of sailors and scientists. And see how Vladivostok changing. I remember...
27-02-2013, 03:30, eng news
Line officers to ensure the safety of persons subject goszaschite, protect those who are prepared to tell the court the truth about the defendant......

17-08-2013, 17:30, eng news
Territory Governor Vladimir Miklushevsky took part in the "round table" on "traditional territories of indigenous peoples of the Primorsky Territory: Prospects for Development". It was held in the...

14-08-2013, 18:31, eng news
Theater Square was another point in the long list of places where there is a street Wi-Fi. Universal internetization urban space began in 2011. Then the free Wi-Fi appeared in the transport hub at...

8-04-2013, 09:40, eng news
As a result of the mass disappearance of the snow on the way derailed the first section of the locomotive passenger train on the stretch-Akure Lyutyur in Sovetskaya Gavan......

2-07-2013, 16:16, eng news
Приморские полицейские используют беспилотные самолеты для борьбы с браконьерами и «черными» лесорубами. Наблюдение с воздуха помогло сотрудникам Управления по борьбе с экономической преступностью и...