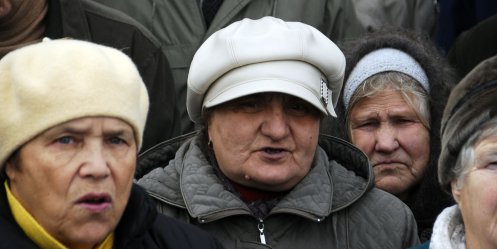 Boundary State Duma deputies again offer to consider the application of regional factor in the calculation of pensions to the citizens of the Far East.
Together with the Council of Federation Committee prepared the initiative of the regional parliament on fiscal policy and financial resources.
Recall that in 2006 the Legislative Assembly of the Region has conducted a similar initiative to the State Duma, but because of an unfavorable opinion of the Government, it was not supported.
Now Russian legislation provides for an increase in the fixed base of the insurance part of the pension to the district rate for people living in the Far North and similar areas. As chairman of the committee Calouste Ahoyan developed coastal MPs draft amendments to the law "On labor pensions in the Russian Federation" proposes to extend this provision to the pensioners of the Far East.
As the boundary legislators, observe a common approach to issues of pensions, living in special environments. Due to high rates of heat and electricity, the substantial costs of transportation and public utilities, rising prices for food services and the standard of living of pensioners in the Far East is significantly lower than in other regions of Russia.
Ability to set surcharges to pensions at the expense of the regional budget in the Far East regions of subsidy is currently lacking.
"For comparison, the lower threshold of retirement in Moscow is 12000 rubles, and we average just over 10 thousand rubles, - The deputy Vladimir Bespalov. - Today, thanks to an agreement with the Federation Council on the joint initiatives we can try to solve the problem , which from year to year is not solved. introduction of regional factor to the pensions which would significantly support the nearly half a million coastal retirees. therefore necessary to make every effort to make our initiative was approved. promised us their support and Senator Vyacheslav Fetisov. "
Issue of a joint legislative initiative on amendments to the Federal Law "On labor pensions in the Russian Federation," the regional parliament will discuss at its next meeting.
Help IA Primore24
According to the Office of the Pension Fund of Russia in the Far Eastern Federal District, as of January 12013 the number of recipients of pensions, living in the Far East and receiving retirement pension without regional coefficient (Amur and Jewish Autonomous Oblast, Primorsky and Khabarovsk Territory), was 833362 person.
Adoption of amendments to the law "On labor pensions in the Russian Federation" would entail additional costs of the federal budget in the amount of more than 7 billion annually.