ЗНАКОМСТВА
КРАСОТА
ЗДОРОВЬЕ
ТУРИЗМ
АВТОНОВОСТИ
НОВОСТИ СПОРТА
Court extended the arrest of the head of Federal Agency for Fisheries Management at Primorye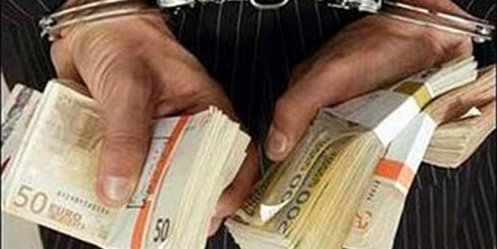 Prolonged arrest of Maritime Management Rosrybolovstva Ivankov. He will remain in custody for another two months - until June 13.
Vladivostok court accepted the arguments of the investigation, the officer, being at liberty, may escape, put pressure on witnesses and otherwise obstruct the investigation.
Recall of Alexander Ivankov opened three criminal cases - two for abuse of authority during crab auctions, and the third - the abuse of power.
4-05-2013, 13:40, eng news
For three days, you can make free intra-, inter-city and international calls for Russia, in the direction of the CIS and the Baltic States......

5-09-2013, 11:48, eng news
About the case of corruption in higher education Primorye regional prosecutor's office said. Prosecutor of the city of Vladivostok in the court directed the criminal case against a citizen of B, who,...
4-06-2013, 19:32, eng news
Two five-foot shark caught in the net of fishermen in the waters of Boundary Bay Islands Popov. Five-foot shark caught by fishermen in the Primorye Surprised catch, fishermen rushed to contact the...

28-08-2013, 22:02, eng news
In the near future there will be a children's playground. On the platform will be installed with a coating that will protect children from abrasions and bruises. For the older generation installed...

18-05-2013, 18:20, eng news
Electors: "Candidates must prove that all words and promises will not remain only on paper."......

18-09-2013, 10:13, eng news
Today in Munich, the stadium «Allianz Arena», Moscow CSKA opened the qualifying group stage of the Champions League Group D match against the current holder of the trophy of "Bavaria", according to ...
28-06-2013, 12:00, eng news
Currently in Artemivsk city court was hearing the case against the citizen F. under article 318 of the criminal code (use of violence against a representative of authorities). How did you find the...
18-06-2013, 14:01, eng news
In order to prevent accidents and reduce the level of accidents accidents employees of traffic police of Primorsky Krai carry out operational-preventive activities on revealing hire, tinted glass...
13-06-2013, 12:15, eng news
Specialists of the city administration on behalf of the head of Vladivostok Igor Pushkarev intervened in the conflict developer and co-investors of residential houses on the street, Cypress, 2. The...

20-08-2013, 13:46, eng news
Check the students of the Far Eastern Federal University campus on the island of Russian will begin on Tuesday, August 20 and will be held under the new scheme, which was developed by the management...