ЗНАКОМСТВА
КРАСОТА
ЗДОРОВЬЕ
ТУРИЗМ
АВТОНОВОСТИ
НОВОСТИ СПОРТА
For the year, President Putin earned less 6000000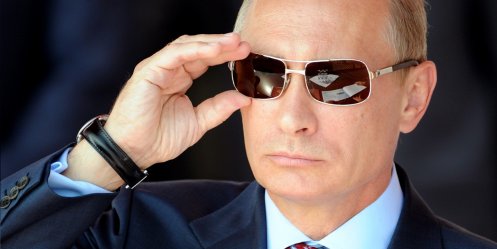 Photo: materials iformagentstv

President Vladimir Putin in 2012 earned five million 790 thousand rubles. This is stated in the declaration, published on April 12 at the Kremlin website.

The president's wife for the same period was more than 120 thousand rubles. Last year, Putin got three million 661 thousand rubles.

According to the document, the president owns two apartments, land, garage and another garage places to 18 square meters, the trailer "Skif" and three-car "GAZ-M21", "GAZ-M21-R" and "Field".

Also on April 12 published data on the incomes of the Cabinet of Ministers. As stated on the website of the government, Prime Minister Dmitry Medvedev last year earned five million 814 thousand rubles. His wife earned 443000 rubles. In 2011 then-President received three million 371 thousand rubles.

The head of government has a flat area of 367 square meters, house and two cars, "GAZ -20" and "GAZ-21". Svetlana Medvedev, according to the declaration, has two parking spaces and a car "Volkswagen Golf".

1-08-2013, 19:31, eng news
As the press service of the AP computer, children's associations will be able to receive state support. Consequential amendments to the regional law "On youth policy in the Primorsky Territory" took...

2-08-2013, 20:01, eng news
According to the magazine "Forbes", Russian Prosecutor General Yuri Chaika July 18 to the Prime Minister of Russia Dmitry Medvedev a letter in which he accused the Russian air inflating the prices of...

22-03-2013, 09:40, eng news
First vice-president "of the Russian Union of Engineers' Ivan Andrievsky on ways to increase the popularity of Russian universities......
22-05-2013, 13:40, eng news
In Primorye, is home to about 130000 people with disabilities......

8-05-2013, 08:20, eng news
In the region, partly cloudy, no precipitation. Patchy fog. Wind southwest moderate. Air temperature +12 +32 ° C......

18-05-2013, 18:20, eng news
Electors: "Candidates must prove that all words and promises will not remain only on paper."......

18-03-2013, 10:55, eng news
unique instruments. Unique traditional Russian songs sounded in Vladivostok, performed by famous musicians. (PHOTOS)......

24-04-2013, 10:10, eng news
In Nakhodka took place Championship of Primorsky Krai in orienteering. A route with compass and map in his hands ran over 150 participants aged 12 to 60 years. (PHOTOS)......

3-09-2013, 16:32, eng news
Recall that the newspaper "Vladivostok", "Arguments and Facts Primorye" radio "Lemma", "ViBiSi", 8-Channel, news agencies "Primore24" and Vladnews announce action: "Enter into the Guinness Book of...
25-06-2013, 17:00, eng news
The procedure of transfer of land plots and objects of military bases, located in the city of Vladivostok, from the order of the Ministry of defense of the Russian Federation in a municipal property....