ЗНАКОМСТВА
КРАСОТА
ЗДОРОВЬЕ
ТУРИЗМ
АВТОНОВОСТИ
НОВОСТИ СПОРТА
The head of the Nadezhda district of Primorye criminal case was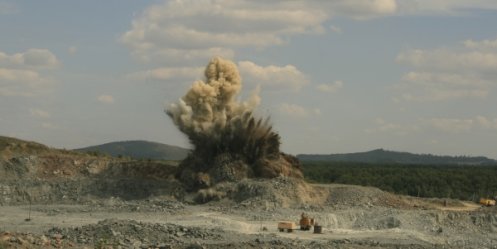 Photo: economy.newsib.ru

Investigative bodies of the Investigative Committee of the Russian Federation in the Primorsky Territory on materials provided by the Federal Security Service of the Primorsky criminal case against the head of the municipal district of Nadezhda. He is suspected of having committed an offense under Part 2 of Art. 286 of the Criminal Code (abuse of power).




According to the investigation, in the period from June 2010 to December 2011 the suspect is illegal, the strong-willed decision turned agricultural land into a different category, namely, industrial land, and then handed them out to a national. As a result of illegal actions of the suspects in these areas have suffered irreparable damage to the soil as object of protection of the environment in excess of nearly 10 million.




The criminal investigation is ongoing, conducted investigations, to establish all the circumstances of the incident.

25-03-2013, 03:59, eng news
EMERCOM Russia's Primorsky Krai urges to refrain from entering the ice. Winter ice fishing season is closed!......

4-05-2013, 13:40, eng news
Meteorologists predict the edge of sunny weather with dry winds and drizzling mist, intermittent rains with thunderstorms and rainfall oblozhnye......
4-06-2013, 15:00, eng news
on may 31 in Art floor at St. The Aksakov, 12 opened an exhibition of avant-garde artists of the four countries, «Abduction of Europe» and the presentation of the book «Literary spawning» local and...

20-08-2013, 14:02, eng news
Energy try to do everything possible in order to minimize the risk of damage to power facilities and avoid the limitations of power supply. The headquarters of RAO "System of East" will run until the...

19-05-2013, 12:20, eng news
rubles. The suspect in the robbery was arrested by the police in Vladivostok and taken to Dalnerechensky inter-municipal department......
6-06-2013, 13:00, eng news
June 2 early in the morning to find on the street Sports employee of the MOI of Russia for the Primorye Territory, while on duty, fired a service weapon to the man's chest. A police officer exceeded...
27-06-2013, 11:46, eng news
The budget of the Primorsky territory for 2013 revised. As the press service of the AP PC, taking into account changes of its parameters will make: income - 70 billion 540 million roubles,...
3-04-2013, 06:20, eng news
In large-scale exercise involved part of the Eastern Military District, the Pacific Fleet, the Emergency Situations Ministry, as well as other federal and regional authorities. (PHOTOS)......

15-03-2013, 09:37, eng news
To return the timber markets in North-East Asia need to reduce the duty on export of round timber from the Far East to the zero rate......

12-09-2013, 08:03, eng news
On Sunday, 15th September, Vladivostok expects cultural event of international level. In our city comes only concert honored Japanese choir "Sirakaba" (translated into Russian language - "Birch")....