ЗНАКОМСТВА
КРАСОТА
ЗДОРОВЬЕ
ТУРИЗМ
АВТОНОВОСТИ
НОВОСТИ СПОРТА
Over 200 producers involved in the coastal city-wide fair Vladivostok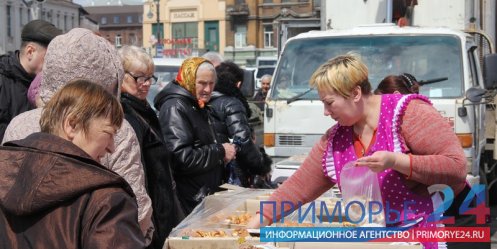 Photo: Alexander Vasilyev

In the central square of Vladivostok continues citywide fair. Here you can always find the vegetables, meat, and bakery products from local producers.

In the days of the fair in the central square is always crowded. Here come from all areas of the city, because it is always possible to find a variety of products at the right price. For example, the popular potato variety "Adretta" can be bought for 20 rubles, onions on 35 and 40 tomatoes. However, some vendors do not bargain away and ready to throw a few rubles.

"The prices are affordable, so always take a fair son, - Says hung packages elderly lady. And explains: " Usually buy once a week in advance, most do not carry it all. "


Trading to the fair come from many parts of Primorye. This also driven by their products and numerous vacationers. Also you can meet and products that rarely can be found in the city shops or markets.

"We come here every time, and We often buy our seafood, - Shared the saleswoman. - Here, for example, dried pollock. The store margin 35%, and is cheaper. "

Citywide Fair runs on the area weekly on Fridays and Saturdays from 9 to 18 hours. Having worked it until May 5 followed by a short break due to the preparation area parade on May 9.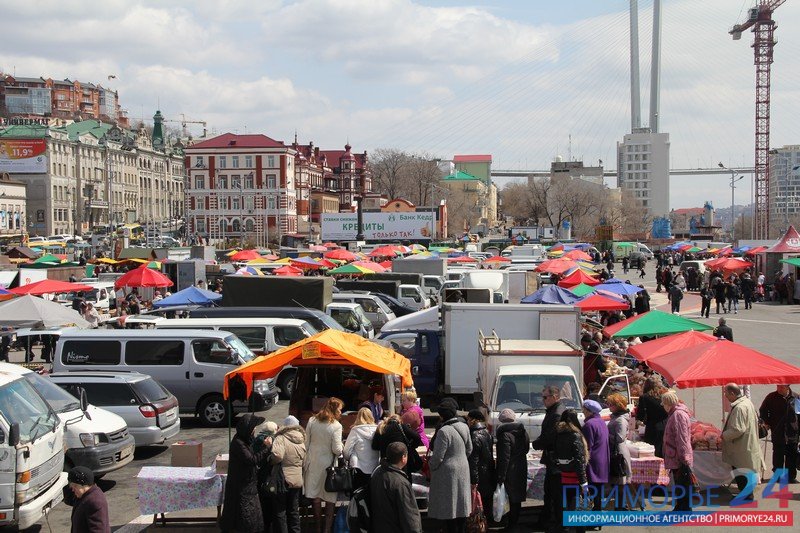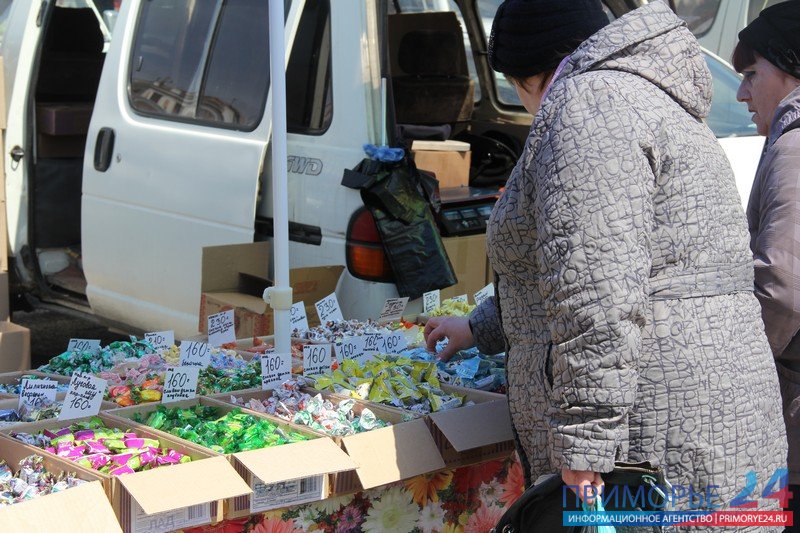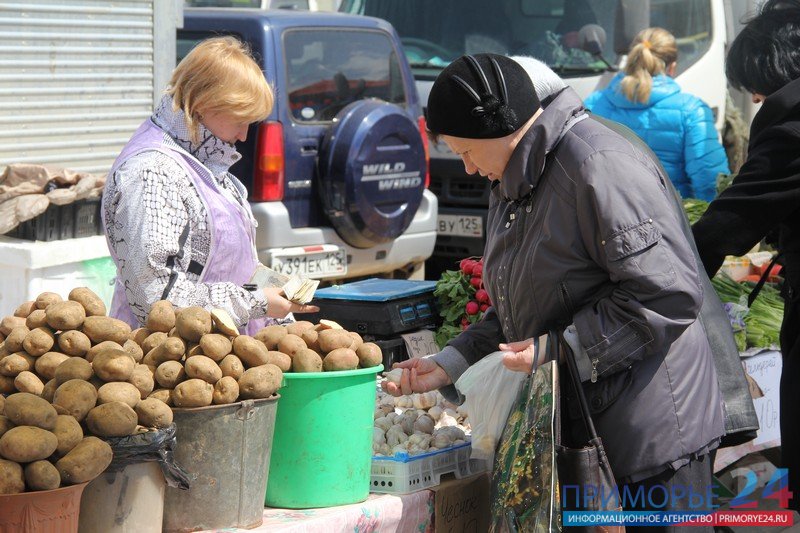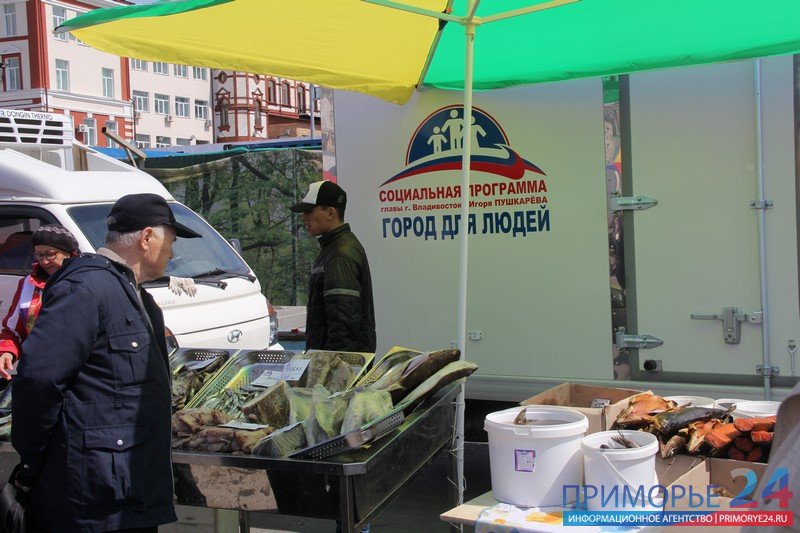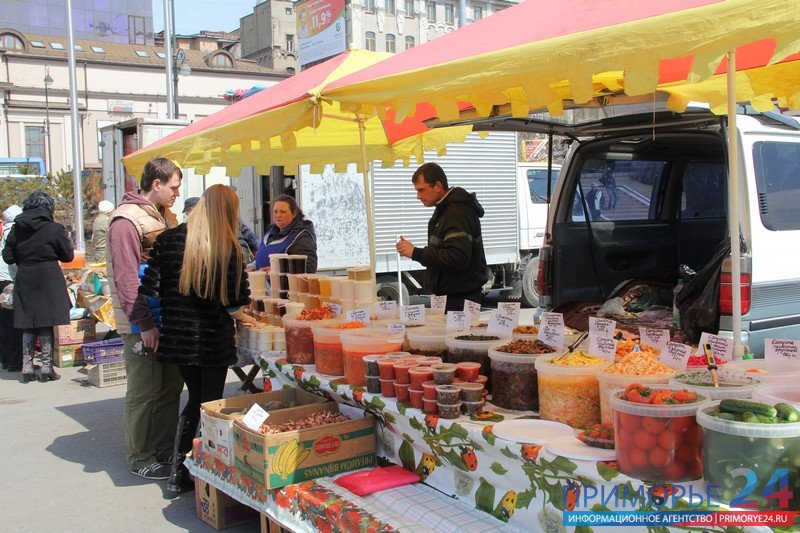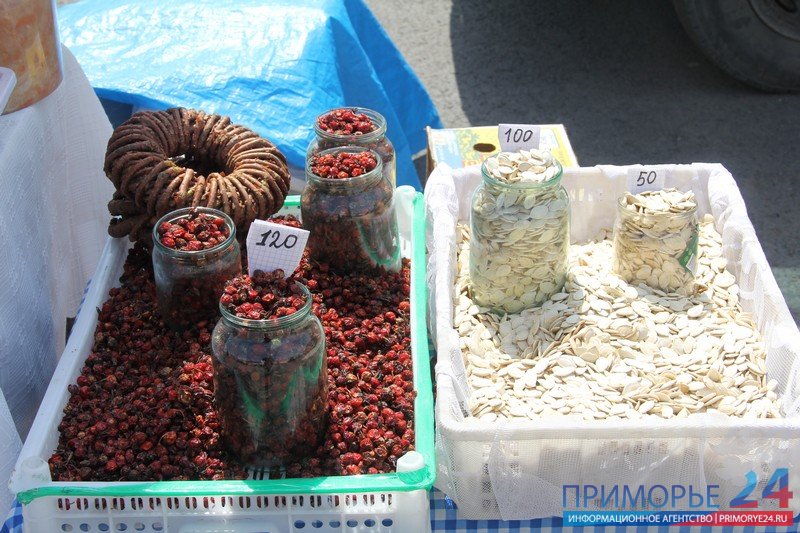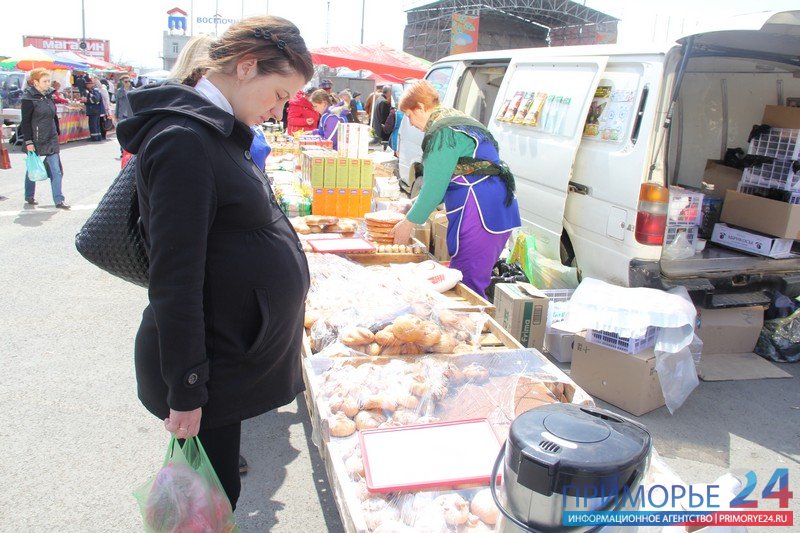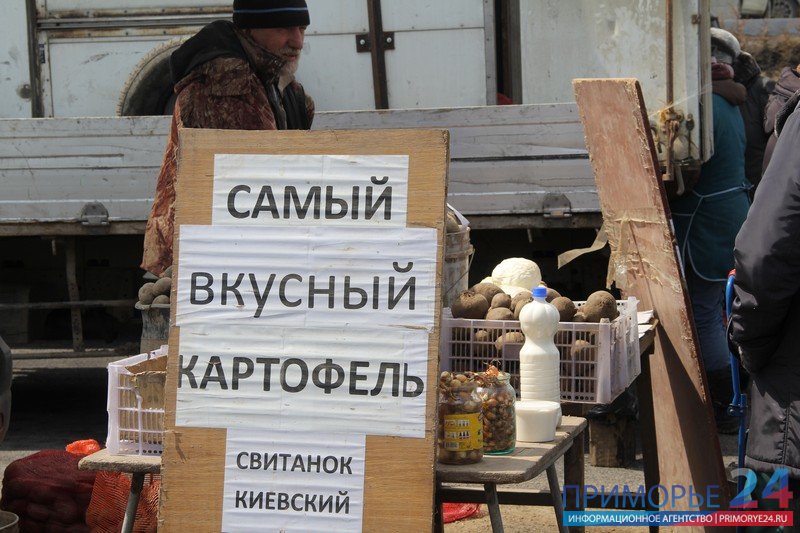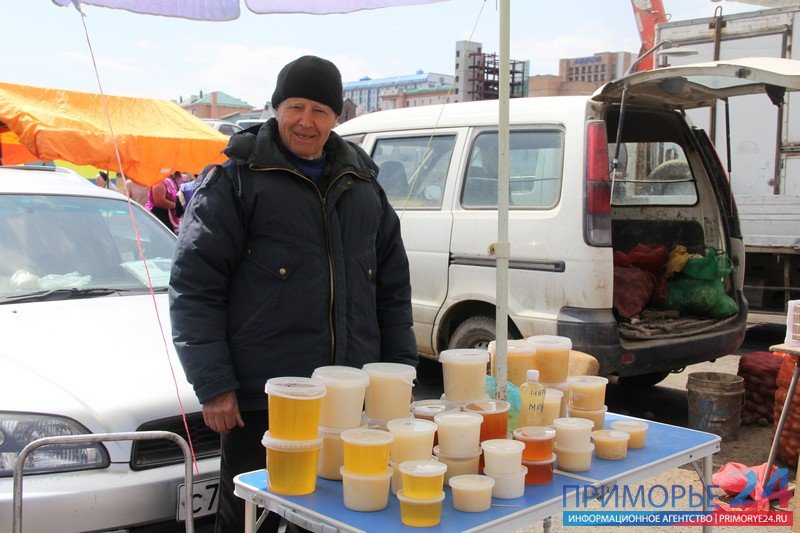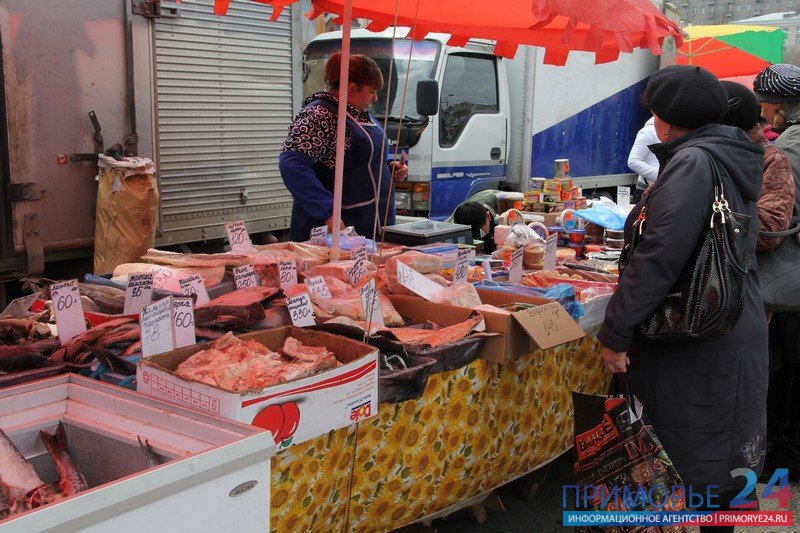 .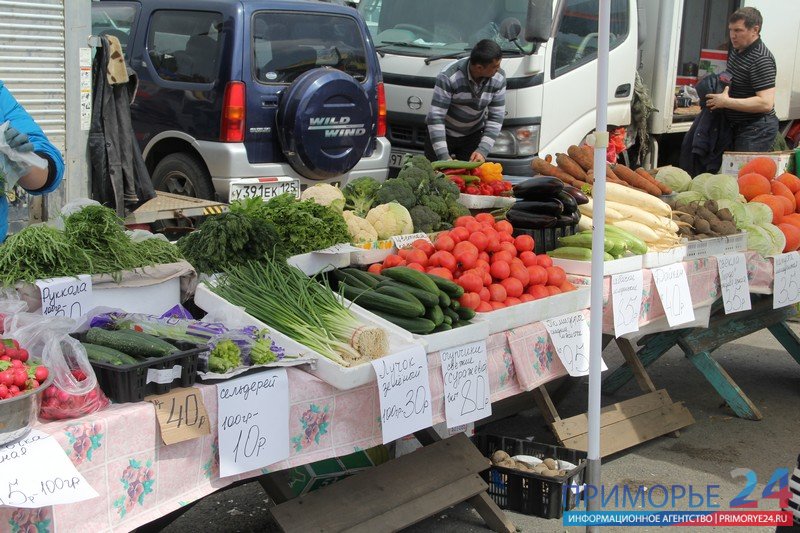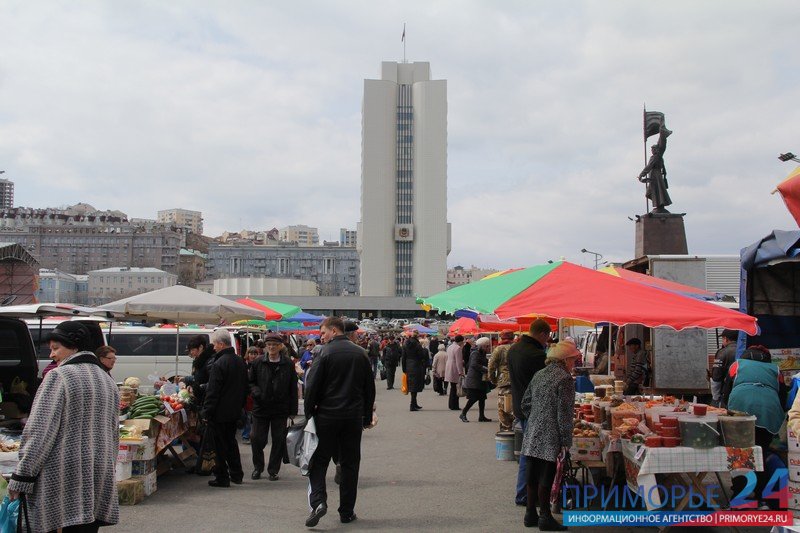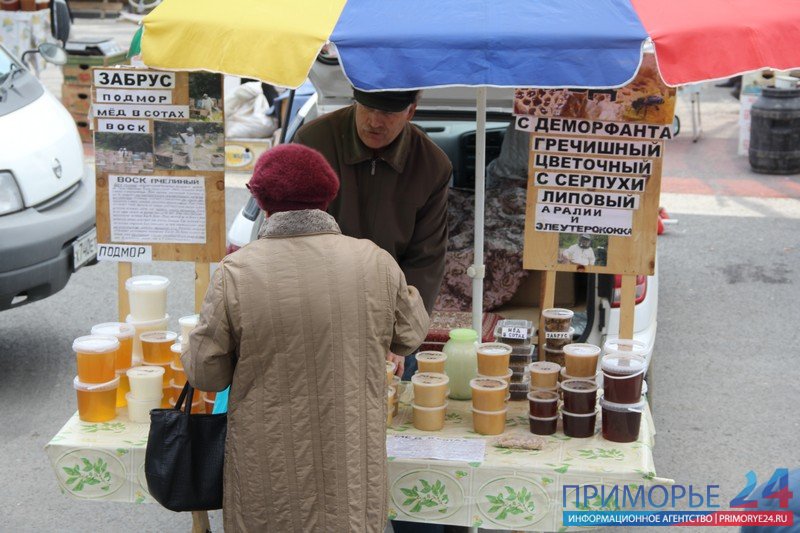 4-05-2013, 13:40, eng news
Master classes, competitions on knowledge of Russian language and culture, concerts, art groups Studtsentra FEFU were held in Suifenhe and Mudanjiang......
14-06-2013, 16:45, eng news
13 June mayor Igor Pushkarev discussed with the residents of the houses on the street Ovchinnikov build the future of the square of memory. In addition to the Park, which will be located between...

11-03-2013, 11:22, eng news
FDCS of the end of March will develop a program for the rehabilitation of drug addicts, who will be called upon to solve a problem that has arisen due to the elimination of 90-s......

27-08-2013, 18:32, eng news
From Monday, September 22013 just three new route buses connect different areas of the city with the Far Eastern Federal University on the island of Russian - the press service of the city...

19-09-2013, 01:04, eng news
The decor is associated with flooding in Komsomolsk-on-Amur, still remains difficult, but manageable. Now the city is flooded 911 houses with a population of more than 13000 people of which more than...

14-05-2013, 16:20, eng news
New modern transportation came to marshut "Bus station - Teaching Hospital." (PHOTOS)......
25-06-2013, 12:16, eng news
The son of my friend, who lives in the town of Ussuriisk, this year is in the first grade. Before school must pass a medical examination. Specialists in the polyclinic is equipped weak: there is one...
18-06-2013, 18:45, eng news
Today, 18 June, in 90-th post office in Vladivostok held celebrations devoted to the Day of the subscriber. Everyone could subscribe to their favorite publications on the second half of 2013....

4-04-2013, 10:20, eng news
Citywide Fair will run on the central area weekly on Fridays and Saturdays from 9 to 18 hours. The first fair of the season will take place tomorrow - April 5......

22-07-2013, 19:30, eng news
All this pretty podzatyanuvshuyusya story could be considered a PR and disassembly of large corporations, if not a "but" On the scales of Themis - historical Soviet candy brands, familiar from...