ЗНАКОМСТВА
КРАСОТА
ЗДОРОВЬЕ
ТУРИЗМ
АВТОНОВОСТИ
НОВОСТИ СПОРТА
Over 200 producers involved in the coastal city-wide fair Vladivostok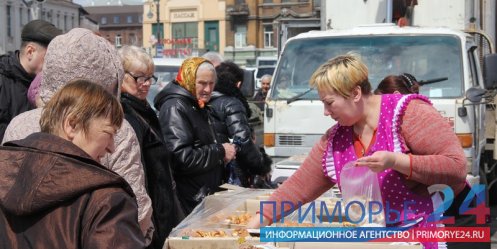 Photo: Alexander Vasilyev

In the central square of Vladivostok continues citywide fair. Here you can always find the vegetables, meat, and bakery products from local producers.

In the days of the fair in the central square is always crowded. Here come from all areas of the city, because it is always possible to find a variety of products at the right price. For example, the popular potato variety "Adretta" can be bought for 20 rubles, onions on 35 and 40 tomatoes. However, some vendors do not bargain away and ready to throw a few rubles.

"The prices are affordable, so always take a fair son, - Says hung packages elderly lady. And explains: " Usually buy once a week in advance, most do not carry it all. "


Trading to the fair come from many parts of Primorye. This also driven by their products and numerous vacationers. Also you can meet and products that rarely can be found in the city shops or markets.

"We come here every time, and We often buy our seafood, - Shared the saleswoman. - Here, for example, dried pollock. The store margin 35%, and is cheaper. "

Citywide Fair runs on the area weekly on Fridays and Saturdays from 9 to 18 hours. Having worked it until May 5 followed by a short break due to the preparation area parade on May 9.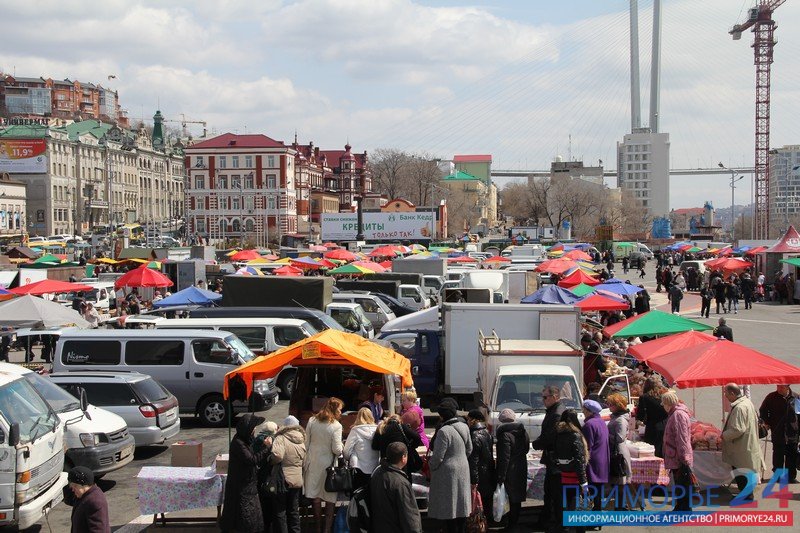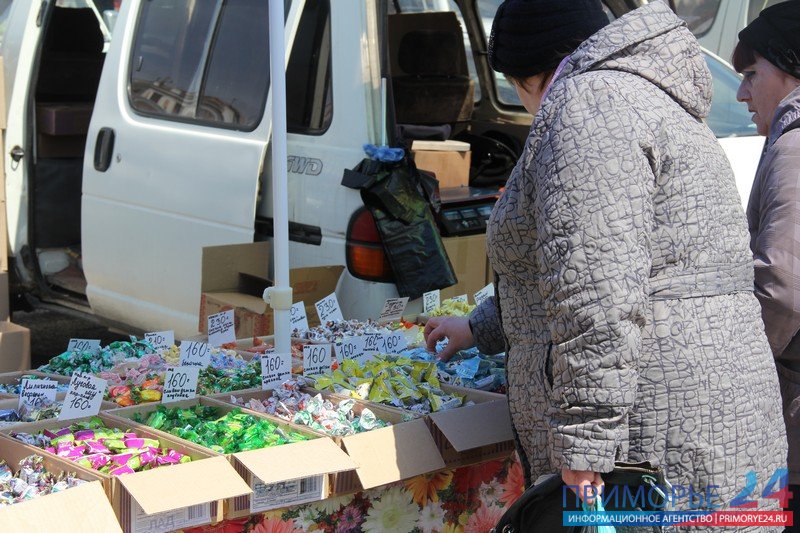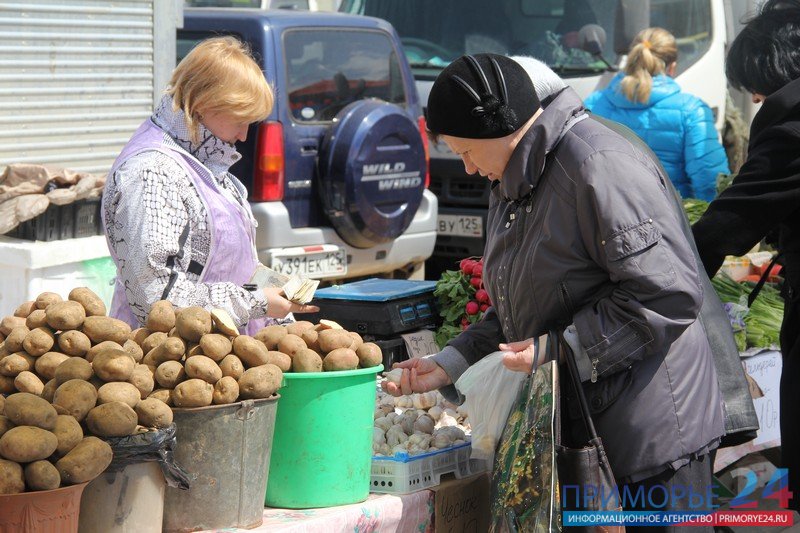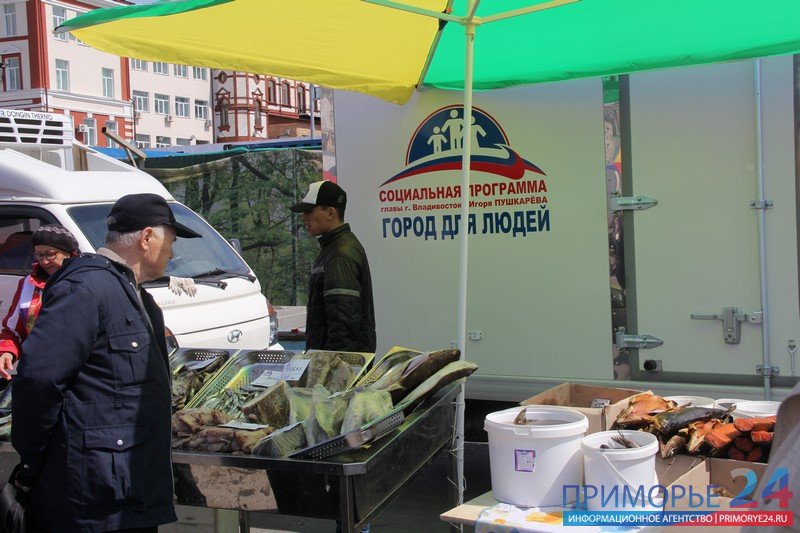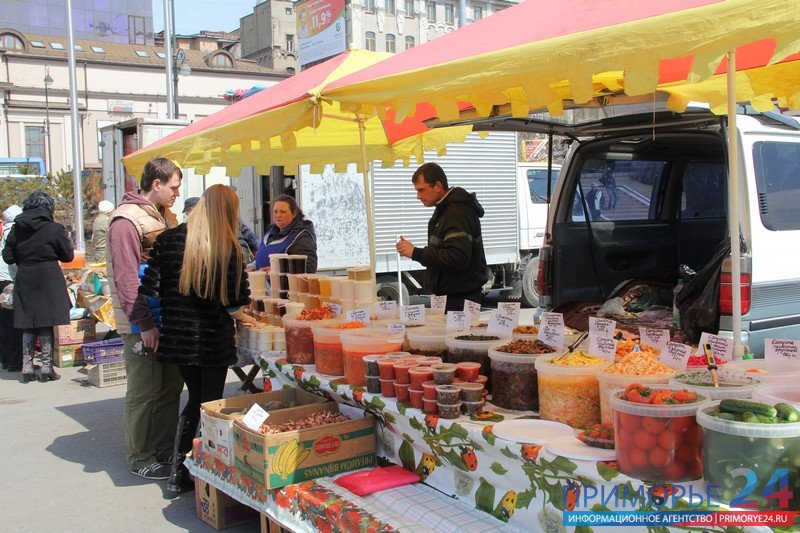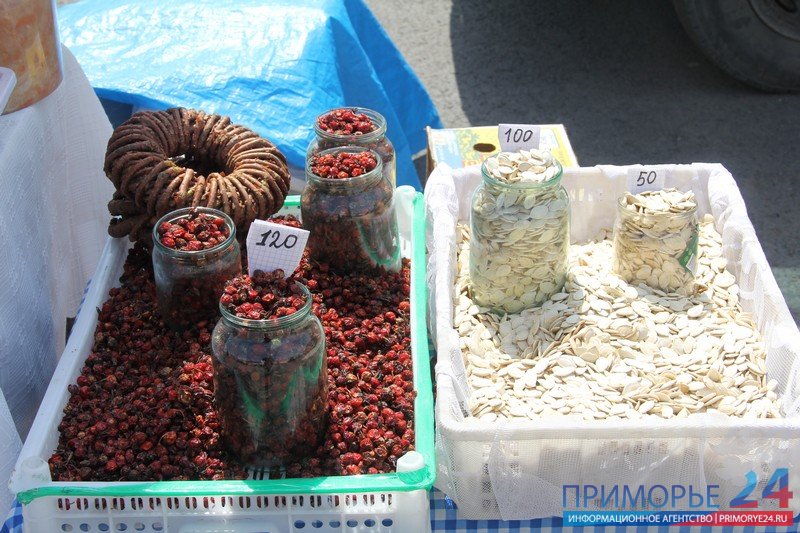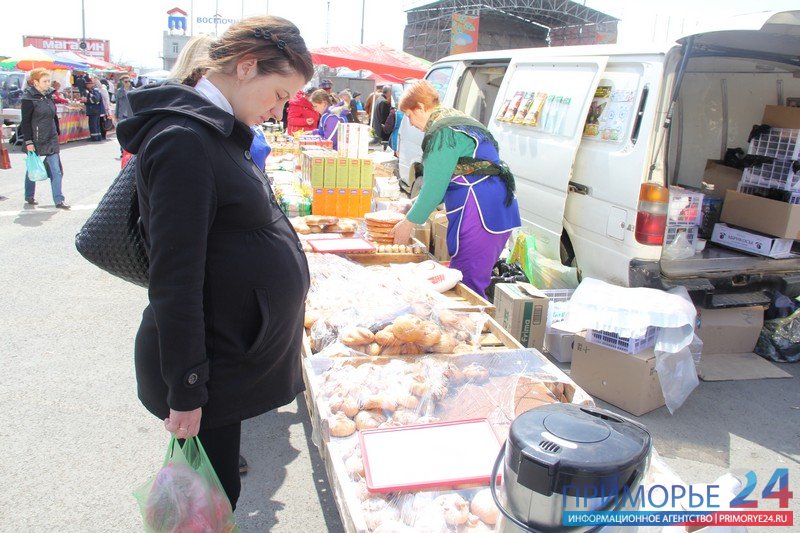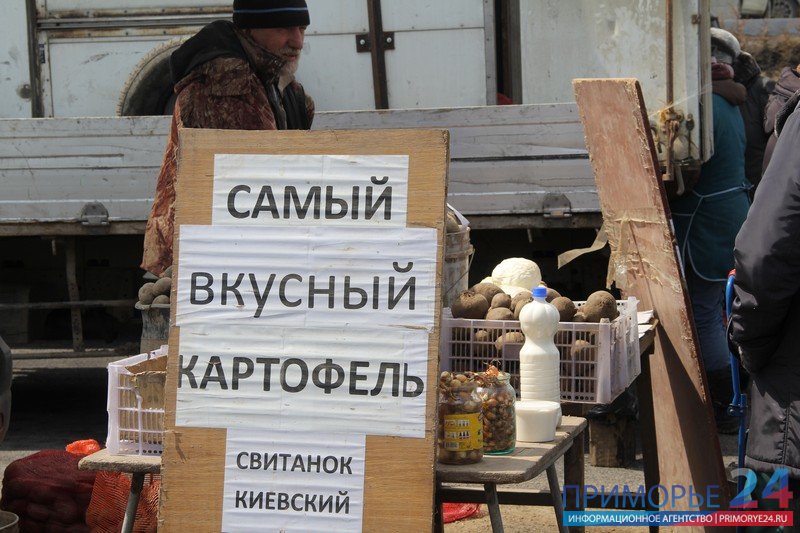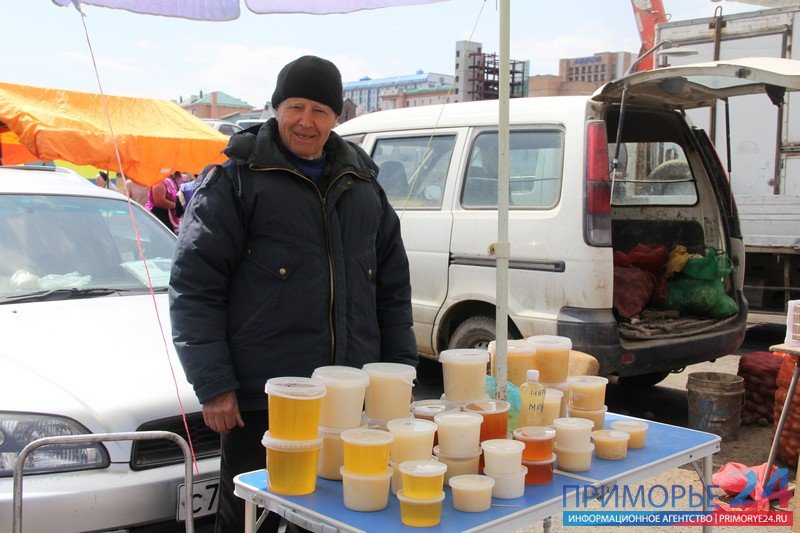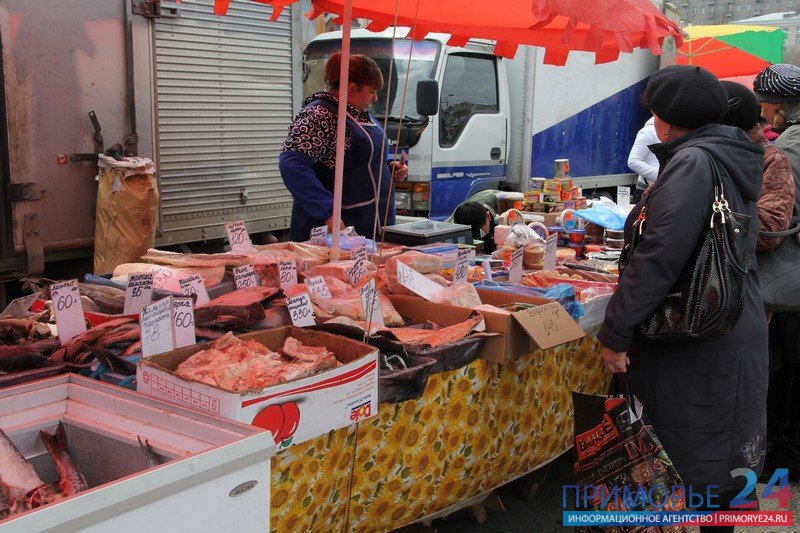 .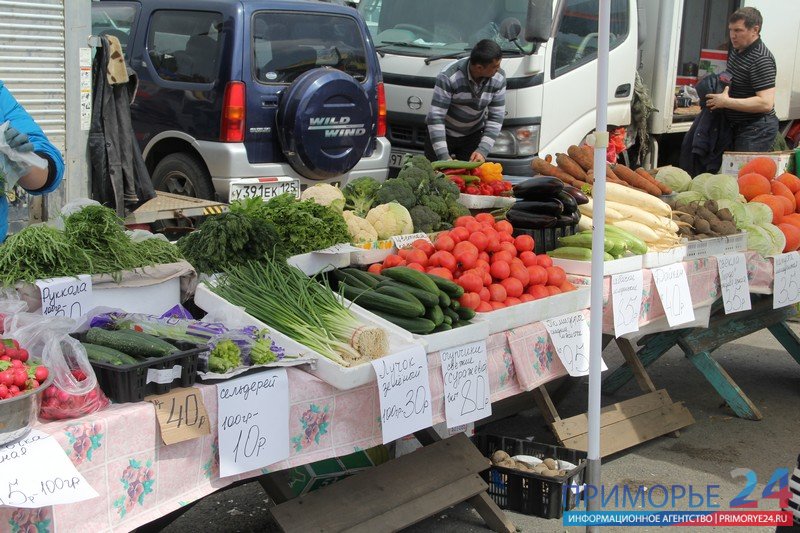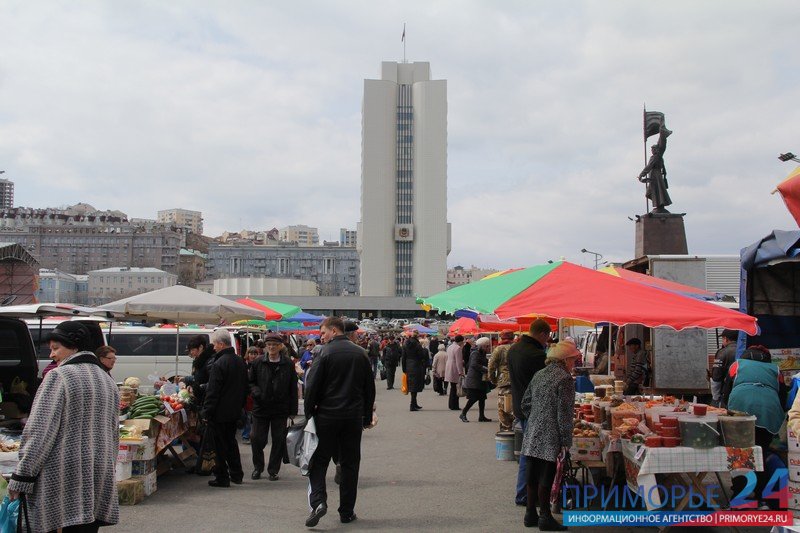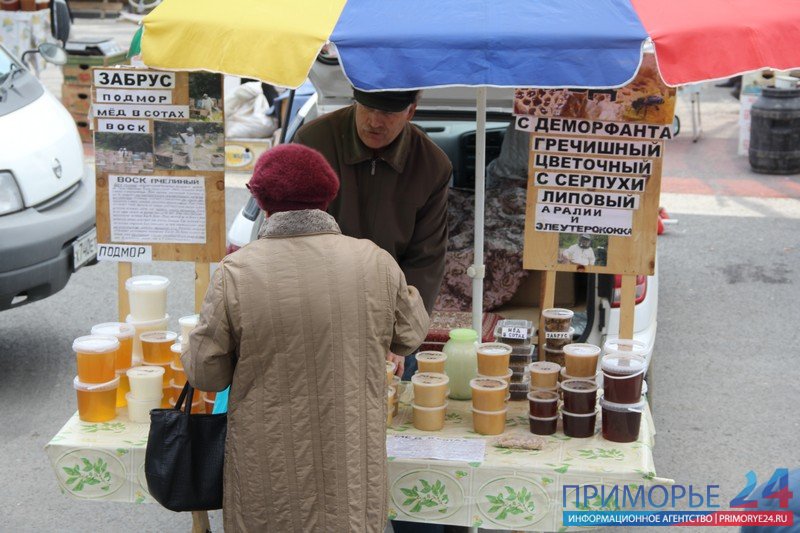 28-05-2013, 10:30, eng news
On Monday, May 27 the residents of the street in Vladivostok Nekrasovskii witnessed the terrible spectacle - from the market to the people left homeless five dogs in dogs was foaming at the mouth,...

20-09-2013, 16:33, eng news
In Vladivostok, opened an international seminar on "Media World." It is attended by about 50 representatives of the media, employees Societies for Friendship with Foreign Countries, Foreign Affairs...

10-09-2013, 02:41, eng news
TV broadcasting in analog format in Russia completely cease from 1 July 2018. Turning off the analog signal in the regions will take place as soon as available. As noted, before disabling the digital...

29-04-2013, 09:00, eng news
Maritime squad of 9 people acted in all six weight categories. Our athletes have shown a very good result, taking almost all the "gold." (PHOTOS)......

24-05-2013, 09:20, eng news
chance of rain. The region places a little rain. On the coast, fog in places. Wind southwest moderate. Air temperature +7 +29 ° C......

3-05-2013, 13:20, eng news
polls. 24% of respondents reported non-believers that will not celebrate Easter. In this case, 42% of atheists are going to cook cakes, paint eggs, etc......
6-05-2013, 11:30, eng news
May 6 and 7 at Theater Square of Vladivostok will operate a mobile video studio, cameraman, director and makeup artist. Vladivostok residents are invited to write for veterans videopozdravlenie...

1-07-2013, 21:17, eng news
As shown by the result, at the direction of the entrepreneur workers brigade within four months cut down the forest stands within the plot № 9 of the Dalnegorsk district forestry St. Olga branch КГКУ...

16-09-2013, 17:30, eng news
Thirteen fire brigades eliminate fire on a nuclear submarine "Irkutsk", which is being repaired at a shipyard in Bolshoi Kamen. Heavy smoke arose during welding operations. Now fire shed space...

31-07-2013, 13:48, eng news
August 1 will be opened in Vladivostok Center for Contemporary Art "Dawn." This is a significant event in the cultural life of the city, which was eagerly awaited by many lovers of contemporary art....