ЗНАКОМСТВА
КРАСОТА
ЗДОРОВЬЕ
ТУРИЗМ
АВТОНОВОСТИ
НОВОСТИ СПОРТА
In 2013 the Primorye owed to banks 114000000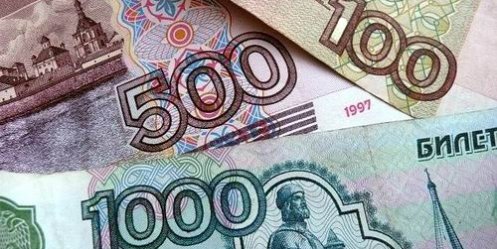 Total cash proceeds from the edge of the population in the first three months of 2013 the per capita amount was formed in 19.6 thousand rubles a month, which is more than the corresponding period last year by 11%.

Increase in real disposable income (determined on the basis of monetary income of the current period, net of compulsory payments and contributions, adjusted by the consumer price index) for January-March 2012 was 0.8%.

Population to actively use the borrowed funds and debt on loans continued to rise. Arrears on loans at March 12013 individual entrepreneurs and population of the region reached 114.2 billion rubles.

The remainder of funds to individuals and sole proprietors edge (increase (decrease) in deposits and deposits in rubles and foreign currency, increase (decrease) in cash on plastic cards, savings in precious metals) in credit institutions and their branches and transaction offices for 1st March 20131676 billion.

7-03-2013, 02:24, eng news
The participants of the spring festival in the central square on March 8 will do good work......

20-07-2013, 18:00, eng news
In the competition "Seven Wonders of Primorye" involved more dvadtsatiti new facilities. All visitors can upload their photos in the sights Site competition, authors of the best pictures will...
1-04-2013, 06:30, eng news
The number of staff regiment was over 500 people, 5 companies work around the clock DPS......

1-08-2013, 14:02, eng news
Masters of sites have been brought to administrative liability for failure to timely removal of household waste. For garbage storage in undesignated places and his untimely removal by troublemakers...

2-08-2013, 19:45, eng news
The village Korsakovka, near Ussuriysk in the yard in an accident suffered teenager and 4-year-old girl. Children hurt in road accident in Primorye 14-year-old boy was riding on a moped, and the...

13-04-2013, 15:00, eng news
In Moscow, no one gets a pension less than 12 thousand rubles, and the average pension in Primorye barely reaches 10 thousand rubles......
5-06-2013, 15:47, eng news
The final of the 6th Festival of Patriotic song «Eastern Outpost» will be held in Vladivostok 8 - 9 June in the House of Navy officers. This year the festival has received more than 150 applications,...
24-06-2013, 17:15, eng news
In the Khasan customs initiated two administrative cases on st.1410 KoAP of Russia, illegal use of a trademark or similar designations for similar goods. In March of the current year of China in the...

3-09-2013, 16:32, eng news
Recall that the newspaper "Vladivostok", "Arguments and Facts Primorye" radio "Lemma", "ViBiSi", 8-Channel, news agencies "Primore24" and Vladnews announce action: "Enter into the Guinness Book of...
25-06-2013, 17:00, eng news
Congratulate the hero of the day came heads of services and departments МОМВД Russia «Dalnerechensk», members of the Public Council, veterans of ATS, representative of the Deputy of the Legislative...