ЗНАКОМСТВА
КРАСОТА
ЗДОРОВЬЕ
ТУРИЗМ
АВТОНОВОСТИ
НОВОСТИ СПОРТА
Studotryady Vladivostok will sing under the "old records"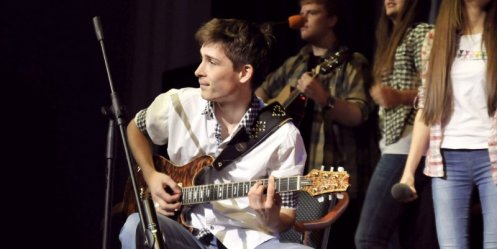 Photo: Administration of Vladivostok.

Student teams will meet in Vladivostok festival of songs "old records" in theater "Underground" on April 15 in 18 hours.

The festival will run 60 songs 70s, reminiscent of the romance of student groups in those years, whose traditions of modernity studotryady. Fighters will participate all directions - "counselors", "fishing season", "guide", "building", "miners".

Nominations will be two - "company officer Song" and "solo". The primary outcome will be the judges, of course, vocals and originality, the idea of the performance.

For more information, contact event coordinator Esenkinoy Anastasia phone 89244399719.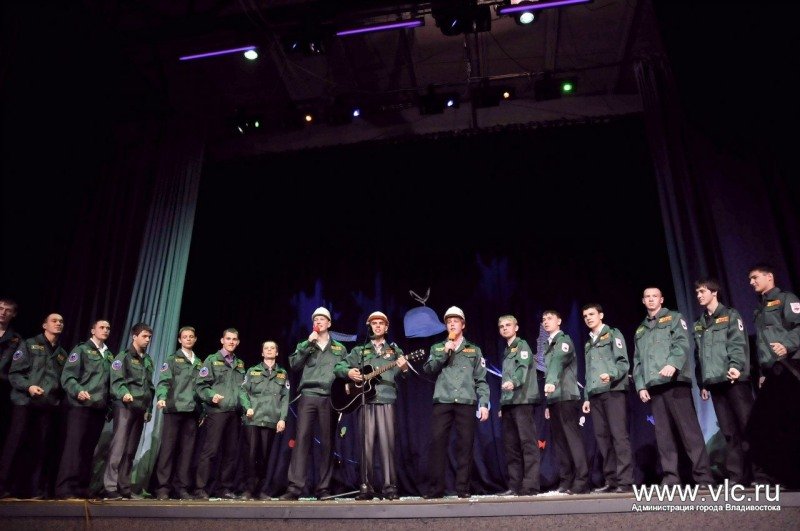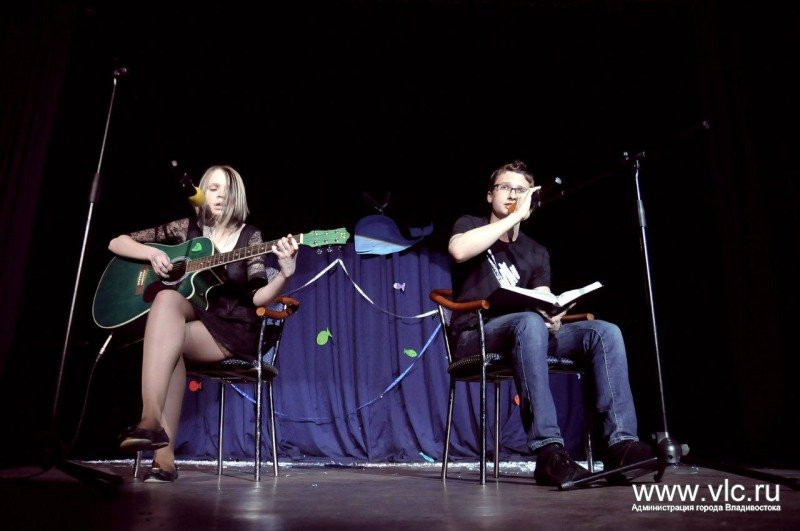 13-08-2013, 17:31, eng news
Asks a friend, how he was doing, and he often throws you a sour "normal", which upon further questioning, the story goes ordeal and gloomy adventure. So look around at all that's available view, and...

19-08-2013, 23:30, eng news
In the Ussuri customs instituted administrative proceedings against a citizen of the Russian Federation, who was trying to smuggle out of Russia fur pelts, presumably, muskrats. At the customs post...

9-03-2013, 10:42, eng news
Last Friday, the popular Russian band "Serebro" made in the banquet hall karaoke club "San Remo". The concert was very bright and frank (PHOTO)......

4-09-2013, 23:31, eng news
Today in Vladivostok in the Children's Park "Sun" with the support of the Department of Culture of the city administration held a gala concert dedicated to the 70th anniversary of the Battle of...

17-05-2013, 16:20, eng news
Among the recipients - students in grades 9-11 public school in Vladivostok. It Vladivostok honors, took first place in competitions at various levels. (PHOTOS)......
10-06-2013, 11:45, eng news
48-year-old extreme model of Russian Valery Rozov, author record jump from Mount Everest, is now going to jump from one of the two bridges in Vladivostok. Esktremal going to jump off a bridge in...
17-06-2013, 19:30, eng news
At its base was affected by the fact that Vladivostok has got a new administrative and international level - over construction of the Siberian railway. 17 and in the old style on 4 June 1898 the...
24-05-2013, 14:40, eng news
Non-professional artists in pictures presented to the vladivostoktsev and guests their thoughts and feelings......

2-04-2013, 06:20, eng news
Investigators in Primorye have completed work on a criminal case against a bailiff. He is accused of seven episodes of crimes involving the appropriation of money and fraud. Usher in Primorye go on...

28-08-2013, 22:02, eng news
In the near future there will be a children's playground. On the platform will be installed with a coating that will protect children from abrasions and bruises. For the older generation installed...