ЗНАКОМСТВА
КРАСОТА
ЗДОРОВЬЕ
ТУРИЗМ
АВТОНОВОСТИ
НОВОСТИ СПОРТА
Studotryady Vladivostok will sing under the "old records"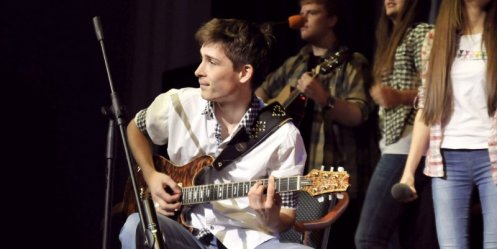 Photo: Administration of Vladivostok.

Student teams will meet in Vladivostok festival of songs "old records" in theater "Underground" on April 15 in 18 hours.

The festival will run 60 songs 70s, reminiscent of the romance of student groups in those years, whose traditions of modernity studotryady. Fighters will participate all directions - "counselors", "fishing season", "guide", "building", "miners".

Nominations will be two - "company officer Song" and "solo". The primary outcome will be the judges, of course, vocals and originality, the idea of the performance.

For more information, contact event coordinator Esenkinoy Anastasia phone 89244399719.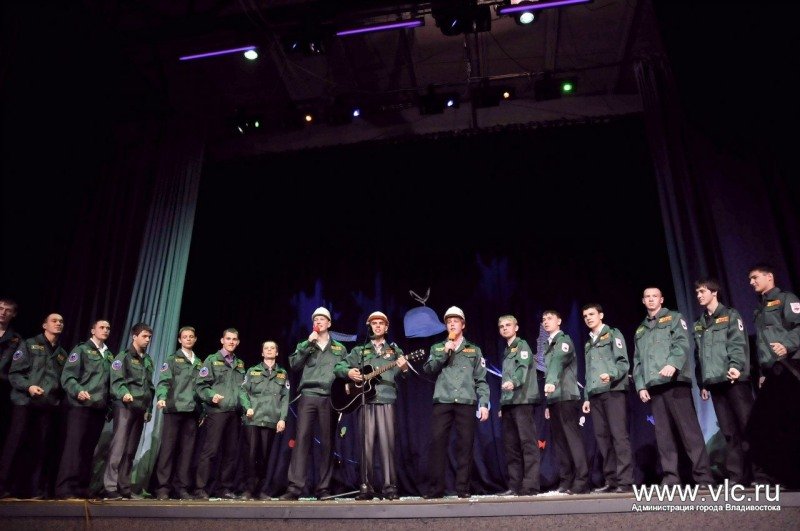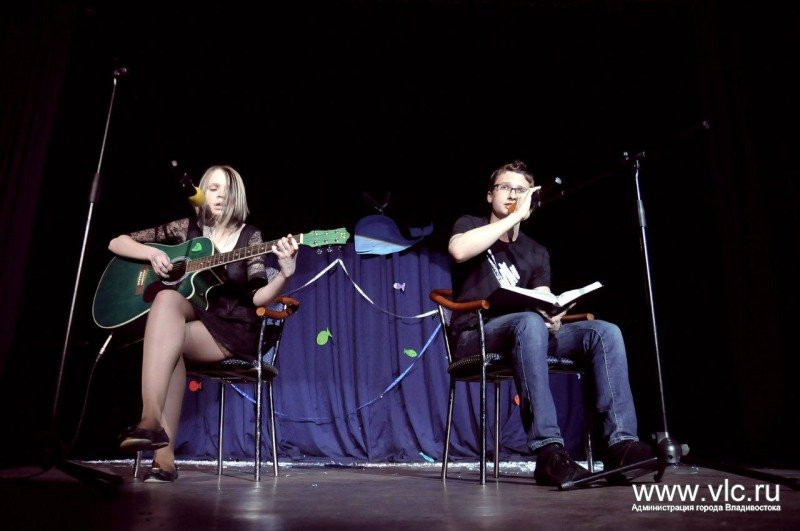 20-03-2013, 02:50, eng news
Advantageous to solve the housing problem can be March 23 at the offices of the largest bank in the country......

23-07-2013, 16:02, eng news
Recall that these routes were introduced in June and July of this year, by popular demand of the residents of Vladivostok and are still in a test mode. It is particularly important that passengers...
18-06-2013, 18:47, eng news
Draw plots of land among families with three and more children, took place today, June 18 Vladivostok. This time played out plots intended for the conduct of country farms. Statements on the earth...
28-03-2013, 10:10, eng news
Police in Vladivostok declared wanted Lazarus Rubinstein, suspected of fraud. Fraudster wanted in Primorye from his actions affected hundreds of residents of the city - they paid for the production...

1-07-2013, 16:16, eng news
Rosselkhoznadzor experts, examining soil samples taken at the farm in the Spassky district, found toxic chemicals that are dangerous for all living organisms and prohibited for use in all developed...
26-07-2013, 13:48, eng news
Recall that the program was approved by the Resolution of the Primorsky Territory Administration Dec. 72012 № 393-pas. According to the department of labor and social development of the Primorsky...

10-07-2013, 21:18, eng news
The second phase of the transaction and the Standard Bank Partnership Troika Dialog, the speakers in a deal selling shareholders will receive additional compensation in the amount of 400 million U.S....

22-08-2013, 18:00, eng news
August 21 rally participants arrived Khabarovsk Vladivostok to Moscow to commemorate the criminal investigation officers killed in the line of duty and the 95 anniversary of the establishment of the...

24-07-2013, 22:05, eng news
July 25 the whole country will remember the outstanding actor and musician - Vladimir Vysotsky. On this day, "Channel 8" will show documentaries about the hard life of the poet. Viewers will learn...

11-04-2013, 18:01, eng news
In May, the capital of Primorye traditionally earn fountains on the Arbat. Fountains in Vladivostok in May earn Now experts perform commissioning, check the system - VestiRegion.ru reported press...