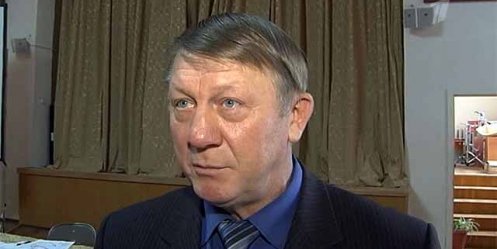 Photo: 1tv.ru

Today in federal court in the Leninsky district of Vladivostok investigators consider the application for an extension of the Investigative Committee Alexander Ivankov preventive measure.




Investigative agencies of the Investigative Committee of the Russian Federation in the Primorsky Territory, accused of two episodes of crimes under Part 1 of Art. 286 of the Criminal Code (abuse of power) and Part 1 of Art. 285 of the Criminal Code (abuse of power). In connection with this, investigators have reason to believe that once free, the accused may escape, put pressure on witnesses and otherwise obstruct the investigation of the criminal case.




The court agreed with the arguments of the investigator and the petition, extending Ivankov detention period to 13 June 2013.

As previously reported, in December 2012 against the head of Primorye territorial administration Rosrybolovstva Alexander Ivankov on the basis of materials provided by the Federal Security Service of the Primorsky a criminal investigation into the abuse of power at the auction for the right to conclude a contract on assignment of share quotas Roach subzone in Primorye. According to investigators, during the auction of this advantage was illegally given to certain companies ahead.




In addition, in February 2013 against Ivankov another criminal case on the same article of the Criminal Code on the fact of exceeding his official powers during the Primorye territorial administration Rosrybolovstva 512 competition for the right to lease offshore areas for commercial fishing. According to the results of the contest winners on most lots illegally respectively in the same company.




In April 2013 the course has one more episode of criminal activity of the accused.




According to the investigation, in the period from May 2010 to September 2011 from the personal interest shown in an effort to please his superiors, Ivankov has concluded an agreement with the private security police department in the city of Vladivostok to protect allegedly transported property Rosrybolovstva (documents, securities). In fact, protection of property by private security service was not carried out, and escorted the car in which there were officials of the Federal Agency for Federal Agency for Fishery, to free movement in the city of Vladivostok. The vehicle was not in the property and not on the balance Rosrybolovstva, and belonged to the company, which was one of the participants in the competition, held Rosrybolovstvo. As a result of actions of the accused from the federal budget unnecessarily spent over 200 thousand rubles.




The investigation of the criminal case is still under investigation actions aimed at consolidating the evidentiary basis of the final charges and transmittal of the case to court.