ЗНАКОМСТВА
КРАСОТА
ЗДОРОВЬЕ
ТУРИЗМ
АВТОНОВОСТИ
НОВОСТИ СПОРТА
Vladivostok residents want to turn the "Katyusha" on a bright symbol of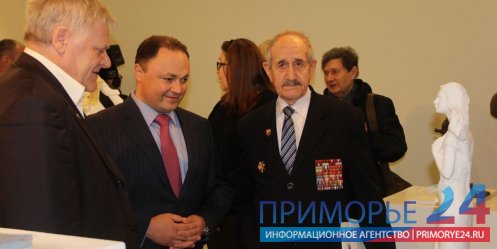 Photo: Alexander Vasilyev

Today in Vladivostok was opened competition to create a sculptural image of the heroine of "Katyusha". At the Court of the citizens were put eight eksiznyh layouts.

"Dreams do come true, and I am pleased that we are here today. Thank gallery director" Arch "for being given the opportunity to learn about the proposed version of the monument" Katyusha "- told the audience the mayor Igor Pushkarev. - We must know our history , and to this end veterans offered to make our city a monument here. Indeed popular song "Katyusha" was written in honor of the girls who lived in Vladivostok. We have identified the place where the monument will be - it will be a place with a view of the Amur Bay. now it is important that people choose the sculpture that would become a symbol of Vladivostok. "

The main artist of Paul Shugurov noted that the conditions of competition should not be a sculpture made of non-ferrous metals, not to become a victim of "metal." Place in the street Ovchinnikov, where he established "Katyusha", in recent years has been neglected and yet attracts only a drink outdoors. Now there is cultivation area.

It should be noted that the location for the "Katyusha" looking for a long time: the most important criteria was the presence of a beautiful observation platform, where there is "Berezhok cool," and municipal ownership of land.


The views of citizens who voted in the exhibition, leaving. There were those who voted for multiple shapes. " Figure I voted for Shiroglazova (№ 1) and from Alexander Novikov (№ 8). I take very practical side: there are very strong winds and not all the pieces of their stand," - Said a young mother with a child.

Paul himself had voted for Shugurov irrevelant Alexander unpopulated (№ 7): "I am in life garde, and sculpture by amateurs, like a doll, I think cool, because it's very unusual, and all unusual - it is easier to remember and more" rocking "in all of Russia."

Kudryavtsev artist John believes that the specified image at the show and did not appear, and it is necessary to continue the contest: "Katyusha" is usually associated with the song, which was virtually a hymn of love of the Great Patriotic War in the sacred manifestation. And here, for example, is represented by some traffic controller, incendiary music lover, and there at all - the woman of the Mesozoic. "

To vote for an image of" Katyusha "can be up to 19 April. Entrance to the gallery" Arka "free.

.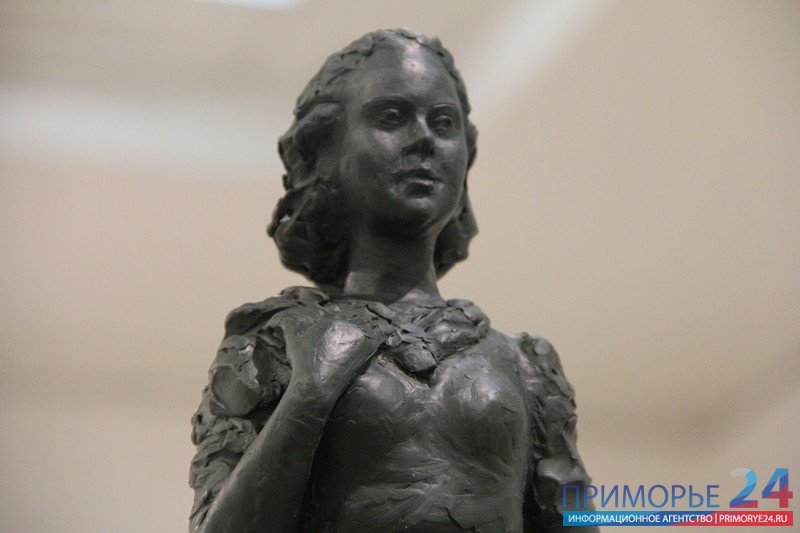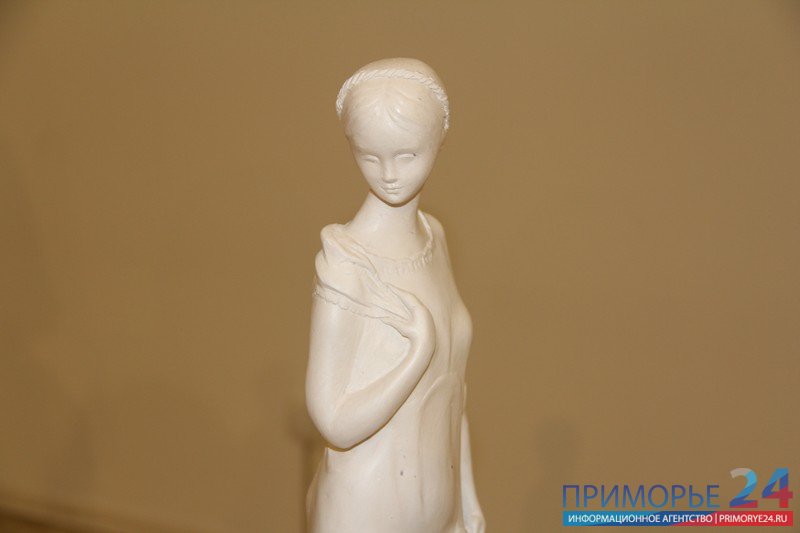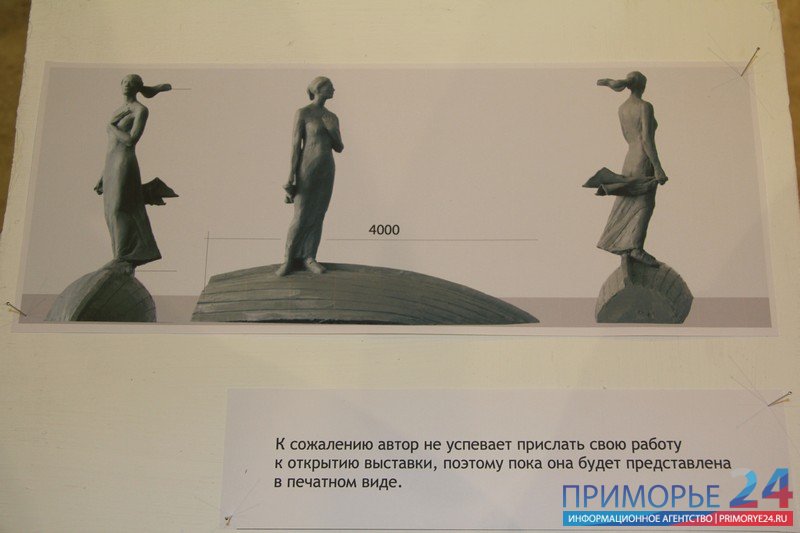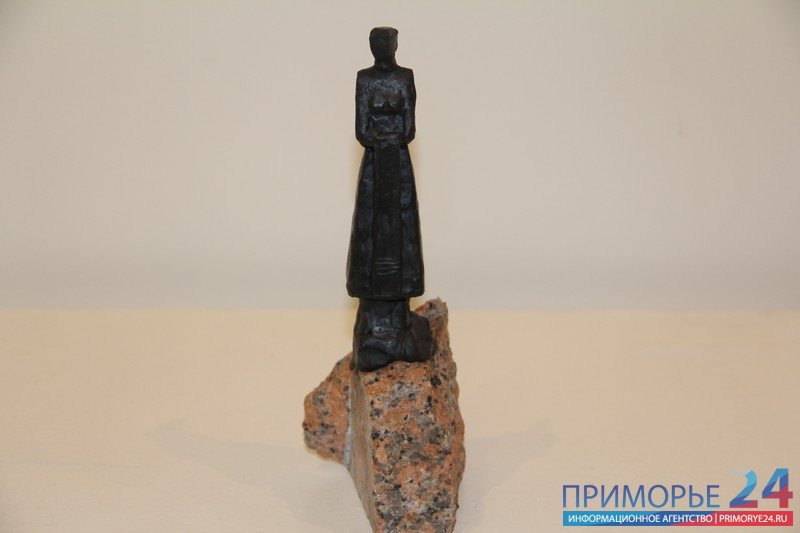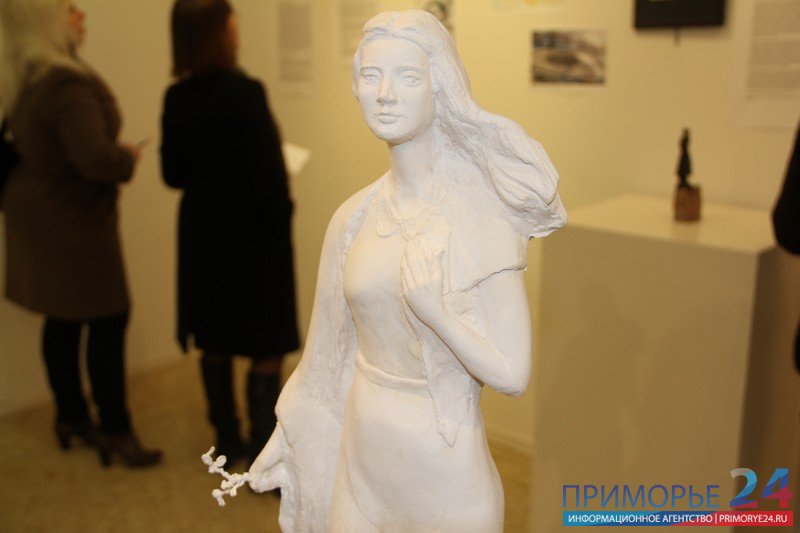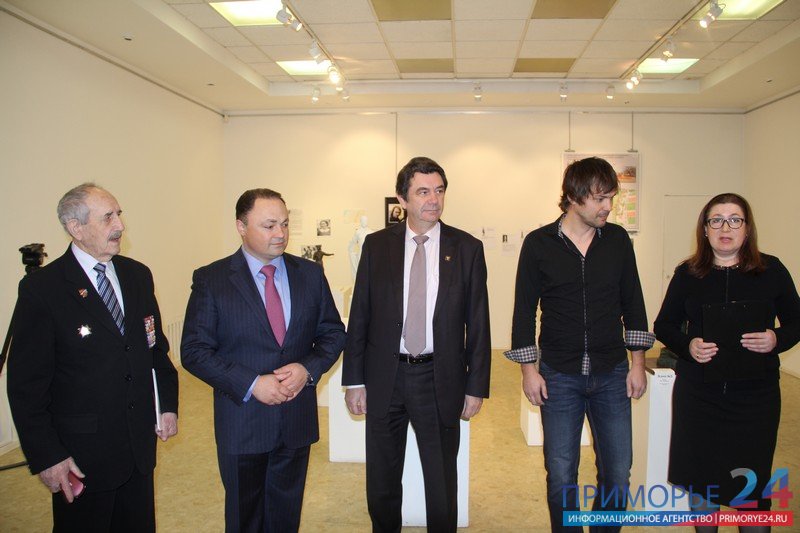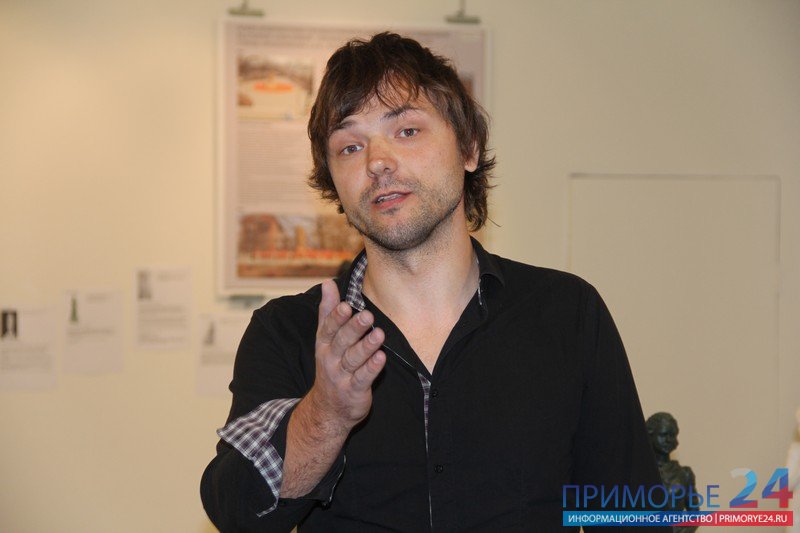 .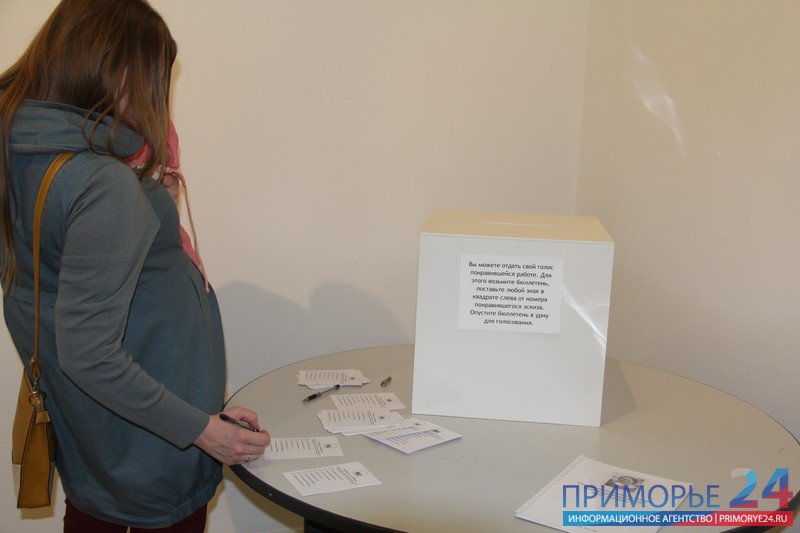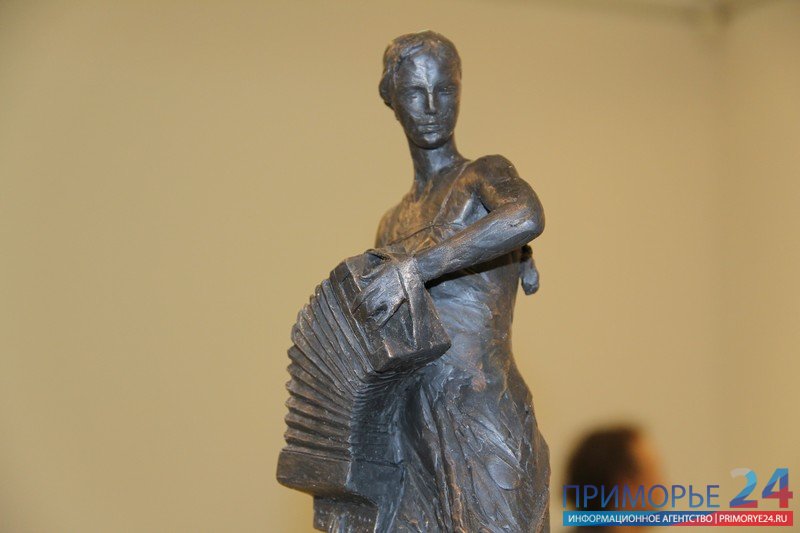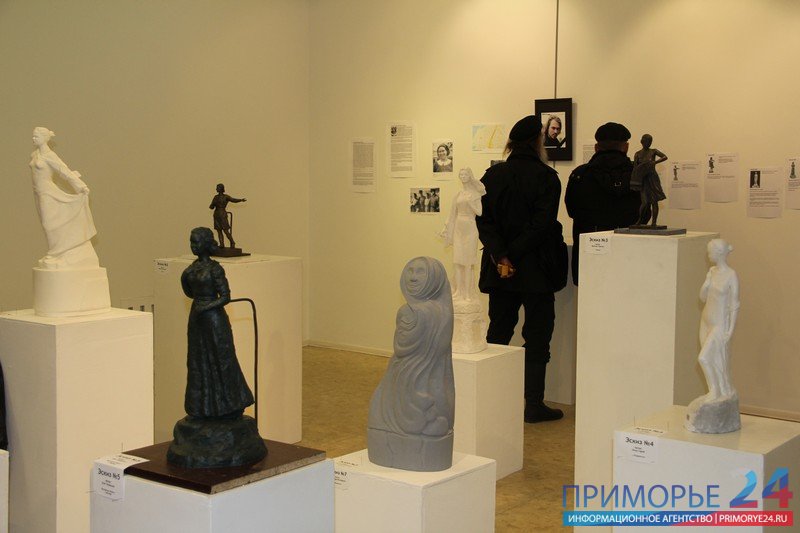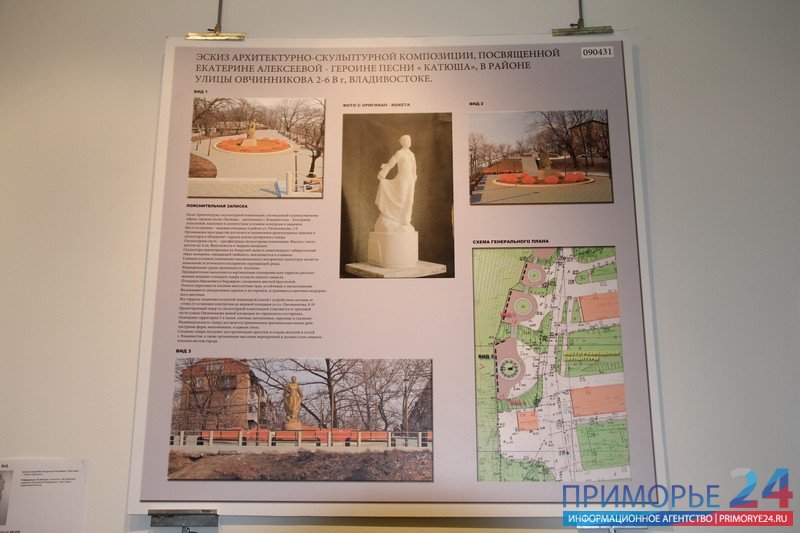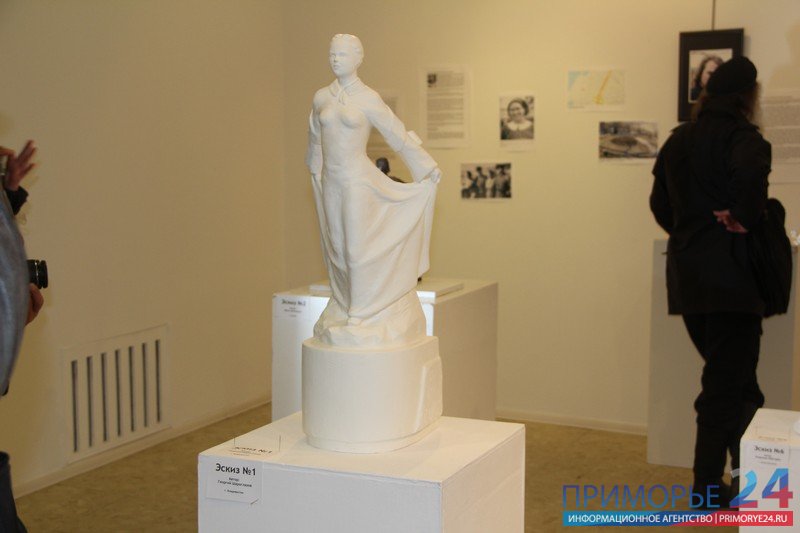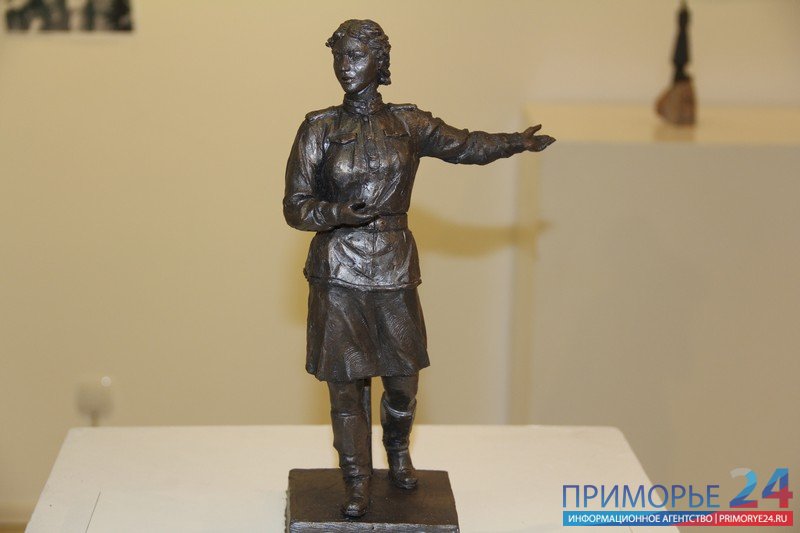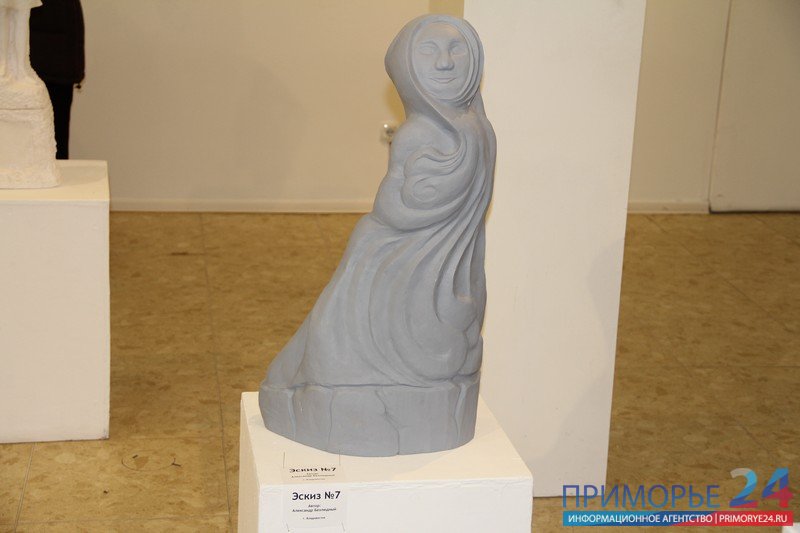 .
28-06-2013, 21:15, eng news
Investigators in the Primorye Territory has completed work on the criminal case against veterinarian KGVBU "Coastal Veterinary Services." Veterinarian goes on trial for bribery She is accused of...

13-08-2013, 11:30, eng news
The investigating authorities in Primorye have completed work on the criminal case against the director of a vocational school number 57 village stone-Fisherman. Duma deputy Khankaisky district is...

22-07-2013, 19:33, eng news
In the passenger seat of the moped were two friends - 16 and 17 years old. As a result of hitting a girl to ride mopeds, and one of her passengers received head injuries and were taken to the...

1-05-2013, 00:10, eng news
In late April, on the banks of the shallow bays of the Amur Bay locals found the body of a man in winter clothes. It is reported VL.ru. According to preliminary information, found the body belongs to...

27-07-2013, 20:30, eng news
In Primorye, to long prison sentenced a former police officer for the commission of a crime against life. Khasan district court convicted a former employee OGIBDD OMVD Russia's Khasan district, who...
4-06-2013, 15:02, eng news
Flowers, shrubs, new lawn and even blue tree now decorate the area near the kindergarten № 11 on the street of Admiral Kuznetsov, 46a. Parents whose children attend this pre-school institution,...

22-03-2013, 05:17, eng news
nonexistent. The actions of the attacker hit 44 people from different regions. The damage caused by his actions amounted to 2299583 rubles......

11-04-2013, 15:50, eng news
Vladimir Miklushevsky instructed to maximize the list of categories of "people's control", and introduce a system of feedback......

30-07-2013, 13:17, eng news
Daily brigade Municipal Enterprise "Roads of Vladivostok" renew road design - establish and maintain traffic signs, traffic lights and road markings are applied, which improves the capacity of the...

13-09-2013, 03:02, eng news
At Thursday, December 12 at an extraordinary meeting of the Duma of Vladivostok Igor Pushkarev officially took over as head of the city. The inauguration ceremony was held on the island of Russian,...