ЗНАКОМСТВА
КРАСОТА
ЗДОРОВЬЕ
ТУРИЗМ
АВТОНОВОСТИ
НОВОСТИ СПОРТА
Facebook founder of a political party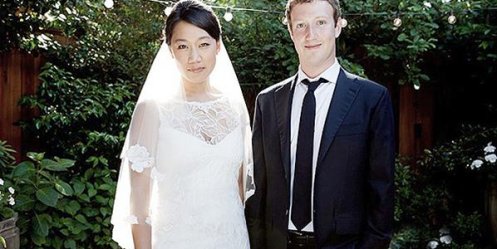 Photo: db2.stb.s-msn.com

The founder of Facebook, Mark Zuckerberg officially announced the establishment of a political movement that will focus on immigration reform.

"We have an odd immigration policies against immigrants. This policy is not suitable for today's world ", - said Zuckerberg article in The Washington Post. In his words, "too strict immigration control does not allow to hire talented staff labor from abroad."

In addition, the activities of the party will support the education and investment in science. According to the publication, to the creation of the FWD.us also endeavored CEO of Yahoo! Marissa Mayer, Chairman and CEO of Google, Eric Schmidt, the founder of LinkedIn Corp. Reid Hoffman.

10-03-2013, 08:15, eng news
This story is just shocked me. Whither business? Is it right that the business done for the people, is no longer relevant? Then who will pay you money for your madness? Okay, enough of emotions - to...

4-09-2013, 15:46, eng news
September 5 (Thursday) at 19:00 will be a concert of youth jazz bands from Japan - professional musicians and students amateur (Shimane Prefecture). There's also a small group of Shimane show several...

20-09-2013, 18:15, eng news
How to ITAR-TASS In the provinces of Gansu and Qinghai now an earthquake of magnitude 5.1. Tremors were reported in Sunan counties and Menyuan at 05:37 Beijing time. Center lies at a depth of 7...
20-06-2013, 18:01, eng news
Let's remind, on June 18 residents of neighboring Khabarovsk, came to the concert of Garik and company, without any reasons received from gate turn. The organizers of the causes are not known, people...

30-03-2013, 06:00, eng news
Police suspect drove on the hood of his car more than two hundred meters......

24-05-2013, 19:40, eng news
Under the bill, get free land for housing will be able to families with two children and young family......

15-07-2013, 14:45, eng news
Tomorrow, July 16 she will attend the opening ceremony of the planting of sixty cherry seedlings brought from Japan as a gift to Vladivostok. The ceremony will take place at the Botanical Garden, FEB...

12-09-2013, 11:20, eng news
Primorsky Territory Governor Vladimir Miklushevsky today, September 12 attended the opening of the Eighth International Congress of fishermen. In Primorye, International Fishery Congress works, "The...

30-07-2013, 19:02, eng news
Earlier, the Legislative Assembly approved the amendments to the law on bonus payments, but they will come into force only in July 192013. Thus, coastal athletes who won medals at the 2013...
19-06-2013, 18:15, eng news
The name "Chaos traffic police Vladivostok" speaks for itself. "People in the form of employees GIBDD"calls the main characters of the head of the information Department of the interior Ministry...