ЗНАКОМСТВА
КРАСОТА
ЗДОРОВЬЕ
ТУРИЗМ
АВТОНОВОСТИ
НОВОСТИ СПОРТА
Facebook founder of a political party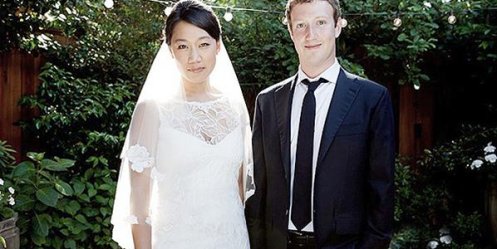 Photo: db2.stb.s-msn.com

The founder of Facebook, Mark Zuckerberg officially announced the establishment of a political movement that will focus on immigration reform.

"We have an odd immigration policies against immigrants. This policy is not suitable for today's world ", - said Zuckerberg article in The Washington Post. In his words, "too strict immigration control does not allow to hire talented staff labor from abroad."

In addition, the activities of the party will support the education and investment in science. According to the publication, to the creation of the FWD.us also endeavored CEO of Yahoo! Marissa Mayer, Chairman and CEO of Google, Eric Schmidt, the founder of LinkedIn Corp. Reid Hoffman.

11-09-2013, 12:00, eng news
September 22 this year, the seaside town of Artyom will participate in All-Russia Day Run "Cross of the nation - 2013." "Cross the nation - 2013" will be held in Artem event is held across Russia on...

10-04-2013, 19:00, eng news
Results of the project "Total dictation 2013" brought in the capital of Primorye. Dictation Vladivostok residents wrote bad in this year's event was attended by 450 people, not all of the passed. 34...

22-09-2013, 16:04, eng news
26-year-old resident of Vladivostok took from his own grandmother's gold chain. With respect to the suspect remanded in the form of restriction. As the press service of the Ministry of Internal...

9-04-2013, 17:50, eng news
All participants and invalids of the Great Patriotic War is April 22 will be awarded to the city not only greeting cards, and gifts of money. 1180 people will receive from the mayor of three thousand...

10-07-2013, 14:16, eng news
July 9 at the Center for Crisis Management has been informed that in the district of Primorye Anuchinskom missing villager Grodekovo. Beekeeper lost in the Primorye man went to the apiary in the...

25-05-2013, 15:20, eng news
In the place of the beginning of the "triple solid" should be the sign, which depicts a car crossing the markup, and is marked with "deprivation of rights for life."......
24-05-2013, 13:20, eng news
By and large, the primaries - the first filter, the contest is not just software, but competition will, commitment, moral and volitional qualities of the participants......
27-06-2013, 11:45, eng news
As has told to the correspondent of RIA «VladNews» senior assistant SU TFR for the Primorsky Krai Aurora Roman, the investigating authorities reportedly against посудницы and commis children's health...
23-06-2013, 21:45, eng news
On Saturday, June 22 about 18 hours in the village of the Free Nadezhdinskoye employees of traffic police car was spotted Suzuki Escudo, which was moving in the direction of Ussuriysk to clear excess...

20-05-2013, 11:20, eng news
History, it would seem that ended in 2011 received a natural continuation......