ЗНАКОМСТВА
КРАСОТА
ЗДОРОВЬЕ
ТУРИЗМ
АВТОНОВОСТИ
НОВОСТИ СПОРТА
In Vladivostok, a competition for young "citizen journalists"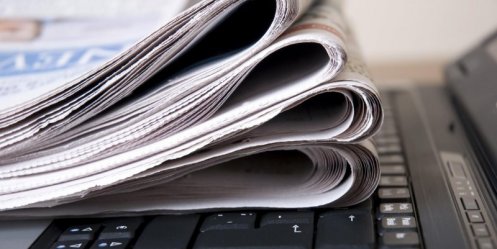 As part of the regional stage XXI Russian festival "Russian Student Spring" in Vladivostok city kicked open art competition "Journalism."
Organized by the Directorate of Youth Vladivostok administration, local government agency "Youth Resource Center" with the support of the Department of Youth Affairs of the Primorsky Territory.
The main purpose of the contest - raise public awareness about active citizenship of young generation of Vladivostok and Primorsky Krai. Its members may become full-time students, representatives of student newspapers, press centers, studios, TV and radio, created in secondary vocational or higher education. The competition age of the participants may not exceed 25 years. The composition of creative teams (editorial) should include students of educational institutions of secondary and higher vocational education (other than studying for a degree of profile "Journalism", "Public Relations", "Publishing", etc.).
Materials are accepted on two topics: "Vladivostok - a city of young and successful" (for active citizenship of young people in the region, the successful implementation of socially important innovations in youth) and "Festival of eyes the press" (Materials on the status of competition in Vladivostok under "Student Spring" in 2013).
"Audition unprofessional journalists in the All-Russian student decided to hold the first of spring, - Said the head of the Youth Oksana Solovieva - Confident that it will cause great interest on the part of student media, which in our city and in Primorye today there are many. They are bright and interesting to talk about the life of today's college students, about what living education. Therefore, we are waiting for the competition of a successful, purposeful young people who are actively involved in good works in his native land, and is willing to share their experiences and impressions. It is important that this competition will identify and support creative young people, to publish the best work in the regional media. "
To participate in the contest, until April 25 to send to the Office of Youth Affairs of the Vladivostok Administration a written request to the address: Vladivostok, ul. Border, 12 e-mail: mrc_vlad@mail.ru, For more information call 245-23-05222-39-65.

15-03-2013, 06:40, eng news
Resident finds Eudoxia M. Lukhanin celebrated its 103 birthday. Primorye residents happy birthday congratulated Vladimir Putin Biography women eventful. During the Civil War, her father died, she...
15-06-2013, 16:32, eng news
During the ether discussed the issues of prevention of child road traffic injuries. During the summer vacation Госавтоиспекция States spike in the number of car crash involving children. In this...

12-07-2013, 20:45, eng news
Beautifully designed banners and flags, more than a hundred participants in the column - all employees of the single with a long history and good traditions and years of service to the citizens. MUPV...

6-03-2013, 02:17, eng news
Venezuelan President Hugo Chavez, died Tuesday, March 5. This was announced by Venezuelan Vice President Nicolas Maduro in a televised address to the nation. In December 2012 Chavez underwent a...

28-07-2013, 21:02, eng news
South Korean punk of No Brain - one of the most anticipated guests of the Festival V-ROX, which will be held in Vladivostok in late August. No Brain - one of the most famous rock bands of Korea. The...

2-03-2013, 05:10, eng news
Prepared for lovely ladies busy festive program - vocal, dance and theater rooms......
27-05-2013, 19:20, eng news
If "Luch-Energia" will win, and will not be able to overcome Transbaikalians doubles, "Siberia", our team will be the champion zone ahead of the "East."......

9-08-2013, 17:17, eng news
All clients of the Far Eastern Savings Bank, the participants Rewards "Thank you from the Savings Bank" when booking any hotel online through the site and pay by credit card, get to your bonus by: •...

22-08-2013, 18:02, eng news
One of the most renowned American dancer Joseph Phillips will work with the ballet company Seaside Theatre of Opera and Ballet. As the press service of the theater, he received an invitation in the...
17-07-2013, 13:30, eng news
For him remanded in custody. July 152013 the police received a complaint of Arsenyev 17-year-old local resident. The girl reported that in an apartment on Meadow Street a young woman was found dead...