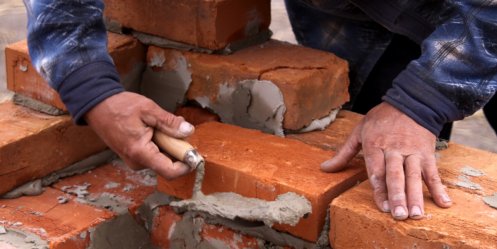 In Vladivostok Administration passed the expanded meeting on the implementation of certain gospolnomochy in safety in the city in 2012 and tasks for 2013.
At the meeting, which had Vice Mayor Helen Shchegoleva, representatives gostrudinspektsii in Primorye, Rospotrebnadzor, Social Insurance Fund, the coastal boundary trade union workers in construction and building materials, as well as heads of organizations.
At the meeting, the speakers reported on the implementation of certain state powers under the state OSH in Vladivostok. The most discussed topics of concern to organizations and enterprises, were the issues related to the certification of job training in the field of occupational safety, medical examination and improvement of working conditions.
As the chief of administration for the implementation of certain state powers under the state OSH administration of Leonid Simanchuk, Vladivostok is actively raising and educational work in the field of labor.
Thus, administration experts conduct seminars and meetings for the leaders and representatives of occupational health services, as well as for employees of organizations and enterprises of different types of activities. Also, the department specialists a weekly meeting on 3-4 away to safety in the prevention of injuries in the workplace and improve the performance of the OSH management system. During 2012 the department specialists conducted 96 meetings, 12 thematic workshops.
In addition, employees of organizations, health and safety specialists, representatives of employers always provide advice on employment law (the 2012 consultation received 659 people). Specialists administration together with state supervisory and control conduct inspections of working conditions and labor protection. Last year, 84 were conducted to verify compliance by employers of labor law requirements and labor protection laws, during which revealed 277 violations of safety requirements.
In addition, experts control the execution of certain state powers under the state OSH Vladivostok Administration are involved in the commission to investigate accidents that have occurred in the organizations of the city. In 2012 was taken part in 109 commissions. According to the investigation of accidents connection with production set in 72 cases. It is worth noting that over the past few years in the regional center of the downward trend of industrial injuries. The total number of victims of accidents in 2012 was 380 (2010 - 5222011 - 441). The main causes of accidents is poor organization of production work, the non-employee personal protection, shortcomings in the organization of training with regard to safety, violation of safety requirements in the operation of vehicles, poor maintenance and deficiencies in the workplace, impaired worker labor regulations and discipline labor and more.
Despite the downward trend, the level of industrial accidents is still high, so the main objective of health and safety specialists is further implementation of preventive measures.