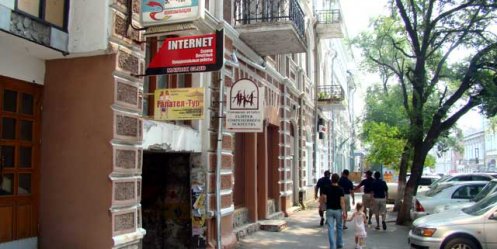 On Friday, April 12 at 12:00 pm in the Gallery "Arka" opens the first contest Vladivostok sculptural sketches. To the jury and all interested residents of Vladivostok will be offered sculptural character sketches of the famous song "Katyusha".
Recall the idea of urban sculpture set in Vladivostok Katyusha supported head seaside capital Igor Pushkarev, who ordered the public debate sculptural sketches.
According to some historians, the prototype of the heroine of the famous song could be Ekaterina Alekseeva, nee Filippov, who was born in Vladivostok. The girl was studying at the Conservatory, and later, when she married the captain of frontier Alexander Alexeyev, returned to the Maritime region. Here Catherine and her husband took part in the battles at Lake Khasan in 1938.
However, the image of a girl who is waiting for a loved one - is relevant to any city, and to Vladivostok - the city of military, border guards, sailors and fishermen - especially.
First, the idea of installing sculptures widely discussed on the Internet. Then, on the initiative of the city, in the beginning of March was declared open competition sketch models. Their work will be represented by sculptors from Vladivostok, St. Petersburg and Moscow.
And now, from 12 to 19 April, the citizens can get to know all the options offered in the gallery "Arka", choose the one you like and vote, leaving an entry in the guestbook.
Will sum up the competition jury on April 19.
The jury consists of:
- Head of Vladivostok Igor Pushkarev,
- Chairman of the City Council of Veterans Jacob Kahn,
- Associate Professor of Service and Tourism Palo Nelly Miz,
- Honored Artist of Russia, an assistant professor of design and interior architectural environment Palo Alex Onufrienko,
- Director of the Maritime State United Museum. VK Arsenyev Victor Shalai,
- The chief architect of Vladivostok Anatoly Melnik,
- Chief designer Paul Shugurov Vladivostok.
The winning work will be made in granite and installed on site in Morgorodke species in the area of houses on the street. Ovchinnikov, 2-6.
This project was part of a larger systematic work to create a new artistic medium in Vladivostok, which started only a few years ago by order of the mayor Igor Pushkarev.
One of the project was the creation of new art objects of all sizes, engagement and support of the work of artists and sculptors. All this is intended to make the urban environment more human, friendly, populate its artistic images, as is done in many cities of the world.
Gallery "Arka" Vladivostok, ul. Svetlanskaya 5. Tel.: 241-05-26
Opening hours: Tuesday to Saturday from 1100 to 18. 00
Entrance to the gallery is free.