ЗНАКОМСТВА
КРАСОТА
ЗДОРОВЬЕ
ТУРИЗМ
АВТОНОВОСТИ
НОВОСТИ СПОРТА
Vladivostok operate nine pharmacies to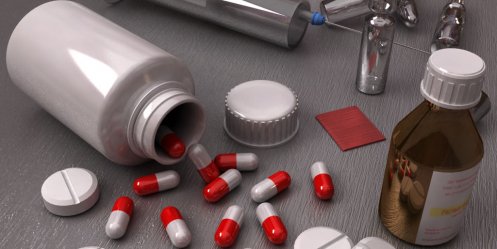 New additional items free medicines leave open in Vladivostok.
Two additional holidays free medicines were opened in Vladivostok. New items are located at: ul. Russian, 64 (drugs as part of the boundary-value oncology) and st. Svetlanskaya 37 (edge of insulin). For today in the regional center has been operating for nine pharmacies that provide people with essential drugs.
Overall, in the province as part of additional drug supply are 56 pharmacies and pharmacy items. Recall that in the current Monday opened new additional items in paragraph Transfiguration and Nakhodka. For the convenience of persons entitled to open a "hot line". Calling for multi-channel number: 8 (423) 222-45-13 Primorye residents can get background information on the availability of medicines in pharmacies.

21-08-2013, 13:46, eng news
In the future, it should appear turning circle. According to the Department of Roads of the Primorsky Territory, to complete the work planned for autumn 2014. In addition, by this time in the...

4-04-2013, 07:20, eng news
Representatives of municipal governments, businessmen and leaders discussed the environmental problems in Vladivostok nakolpennym and exchanged experiences......
28-05-2013, 20:31, eng news
The regional branch of the party SPRAVELIVAYA RUSSIA in Primorye announces fee assistance. Office supplies, educational games and toys will young patients regional children's psychiatric hospital in...
12-06-2013, 17:16, eng news
Today, 11 June, mayor Igor Pushkarev held a meeting with intellectuals of the city. The meeting was attended by artists, photographers, art critics, teachers, journalists. Participants of the meeting...
27-06-2013, 21:16, eng news
Ceremony of the meeting the large landing ship «Oslyabya were» held at berth 33 Ship quay Vladivostok at 1100. The last stop detachment of ships became the port of Korsakov, Sakhalin, where a number...

12-04-2013, 15:00, eng news
The meeting was attended by the deputy head of the administration of Vladivostok Roman Pockets, Head of International Relations and Tourism of the city administration Vladimir Saprykin and adviser to...

4-09-2013, 15:45, eng news
In Russia there are a number of targeted programs to subsidize the transport, in particular, the program for residents of the Far East, which operates since 2009. Experts believe that it is necessary...

3-07-2013, 15:46, eng news
July 2 late in the evening in the courtyard of the house on the Avenue of the 100th anniversary of Vladivostok hanged man. A man hanged himself in the capital of Primorye investigating authorities on...

7-05-2013, 10:20, eng news
In February 2013 Pyongyang tested a nuclear weapon, and before that - launch a rocket with the satellite. These actions of the North Korean authorities have caused a negative reaction the U.S., South...

17-07-2013, 19:45, eng news
A month has passed since the day when the public organization "Brownie control" presented himself journalistic fraternity. The term, of course, for the great things a little, but still wondering what...