ЗНАКОМСТВА
КРАСОТА
ЗДОРОВЬЕ
ТУРИЗМ
АВТОНОВОСТИ
НОВОСТИ СПОРТА
Regional Development decided not to evict homeowners for debt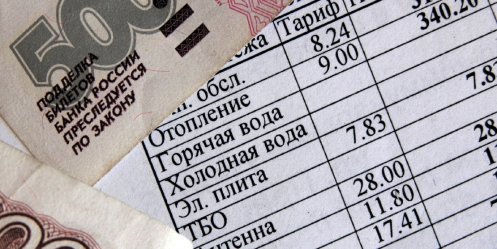 Photo: materials of news

Ministry of Regional Development, said it would not support the introduction of amendments to the Housing Code, providing the opportunity to evict the owners of their only shelter for the debts on utilities.

"Russian Regional Development Ministry was not in favor of NP" Housing Development "initiative to tighten some rules of the Housing Code" - Said in a statement on the website.

Meanwhile, it was reported earlier that the amendments were developed in the Ministry of Regional Development. The bill, which was published on April 8 the site office, today disappeared from the base of bills.
25-06-2013, 16:45, eng news
A charity event aimed at maintaining low-income families, "Help get ready for school," launched in Artem. The action "Help get ready for school" started in Primorye It runs for 11 years in a row,...

14-08-2013, 13:30, eng news
Zagreb hockey club "Medvescak" did not play a friendly match with the Vladivostok "Admiral," said the vice-president of the KHL Vladimir Shalaev. On Monday, the official site of the CHL appeared text...

23-03-2013, 04:48, eng news
Interior Ministry has set new defendants in the criminal case of embezzlement of budget funds allocated for the preparation and holding of the APEC summit in Vladivostok. Director of "Civil Control"...

4-03-2013, 02:40, eng news
In Ussuri court will consider the criminal case against the head of the local branch of the traffic police. Ussuriisk trial goes chief of traffic police officer, exceeding official powers, to...

31-08-2013, 20:16, eng news
The first in the environmental campaign "Green Russia" took part Vladivostok. More than a hundred residents gathered at the site near the station "Morgorodok." With a good mood, cheered by the music...

20-09-2013, 18:15, eng news
Now the underground rooms and tanks accumulated about 440000 tons of contaminated water. According to experts, the technical tunnel stations - 15 thousand tons. Operator nuclear power plant...

22-05-2013, 18:30, eng news
In June of this year in the capital of Primorye will open a French visa center. French Consulate opened in Vladivostok during his visit to Moscow in February this year, President of the French...

6-05-2013, 15:30, eng news
New kindergarten was opened in the guerrilla zone. Preschool "Fairy Tale" in the village of Sergeevka recovered from the ruins of the means of Eastern Petrochemical Company before his second birthday...
29-03-2013, 08:00, eng news
Information Service Radio "Lemma" - News of the full range!......
11-09-2013, 15:21, eng news
Heating networks in Primorye prepare for the heating season, today the work is done by 90 percent. By 15 September, all social sites and buildings housing stock should get a certificate of readiness....