ЗНАКОМСТВА
КРАСОТА
ЗДОРОВЬЕ
ТУРИЗМ
АВТОНОВОСТИ
НОВОСТИ СПОРТА
Defense buys Maritime amphibians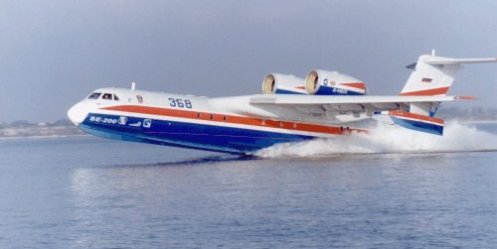 "Rosoboronpostavka" announced a competition for the supply of Defence six amphibious aircraft Be-200ES.
For new aircraft agency intends to pay no more than 8.4 billion rubles. Under the terms of the tender, the winner will have until the end of 2016 put the aircraft, troops and 4937162250-2 Eisk Krasnodar and Artem Primorye respectively.
Defense is going to get two Be-200ES as standard and features four - without fire. These amphibians are divided evenly between military units and recipient. The fact that the Department of Defense plans to buy amphibious aircraft Be-200 in November 2011 said Anatoly Serdyukov, the then defense minister of Russia. According to him, the contract for the supply of aircraft will be signed in the 2013-2014 year.

20-03-2013, 02:50, eng news
Advantageous to solve the housing problem can be March 23 at the offices of the largest bank in the country......

23-07-2013, 16:02, eng news
Recall that these routes were introduced in June and July of this year, by popular demand of the residents of Vladivostok and are still in a test mode. It is particularly important that passengers...
18-06-2013, 18:47, eng news
Draw plots of land among families with three and more children, took place today, June 18 Vladivostok. This time played out plots intended for the conduct of country farms. Statements on the earth...
28-03-2013, 10:10, eng news
Police in Vladivostok declared wanted Lazarus Rubinstein, suspected of fraud. Fraudster wanted in Primorye from his actions affected hundreds of residents of the city - they paid for the production...

1-07-2013, 16:16, eng news
Rosselkhoznadzor experts, examining soil samples taken at the farm in the Spassky district, found toxic chemicals that are dangerous for all living organisms and prohibited for use in all developed...
26-07-2013, 13:48, eng news
Recall that the program was approved by the Resolution of the Primorsky Territory Administration Dec. 72012 № 393-pas. According to the department of labor and social development of the Primorsky...

10-07-2013, 21:18, eng news
The second phase of the transaction and the Standard Bank Partnership Troika Dialog, the speakers in a deal selling shareholders will receive additional compensation in the amount of 400 million U.S....

22-08-2013, 18:00, eng news
August 21 rally participants arrived Khabarovsk Vladivostok to Moscow to commemorate the criminal investigation officers killed in the line of duty and the 95 anniversary of the establishment of the...

24-07-2013, 22:05, eng news
July 25 the whole country will remember the outstanding actor and musician - Vladimir Vysotsky. On this day, "Channel 8" will show documentaries about the hard life of the poet. Viewers will learn...

11-04-2013, 18:01, eng news
In May, the capital of Primorye traditionally earn fountains on the Arbat. Fountains in Vladivostok in May earn Now experts perform commissioning, check the system - VestiRegion.ru reported press...