ЗНАКОМСТВА
КРАСОТА
ЗДОРОВЬЕ
ТУРИЗМ
АВТОНОВОСТИ
НОВОСТИ СПОРТА
Initiative Vladivostok residents call for cleaning cat Tokarev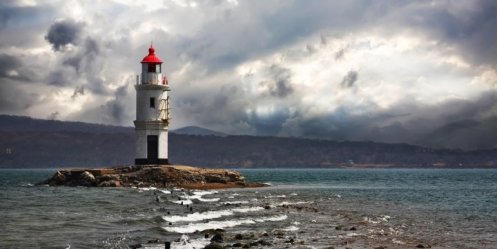 This Saturday, April 13 the action Vladivostok residents gather to clean the debris from one of the favorite places of townspeople - Tokarev cat.

Saturdays, such as this, held in Vladivostok, often regularly. Activists go on the Russian island, the bay Patroclus on Tokarevskaya cat and many other places, which are polluted by careless vacationers.

Take part in the event will be this Saturday, April 13. Beginning about 12 hours. All you need - is to dress warmly, grab gloves, trash bags, a thermos of hot tea and a good mood.

Phones organizers:

89247348773 - Daria
89247215917 - Tatiana

31-07-2013, 15:46, eng news
Now the inhabitants of the region will be able to apply for the provision of land for rent or property for purposes not related to construction, where it is convenient - in the body of the executive...

22-09-2013, 20:00, eng news
- Today, the Minister of Emergency Situations has decided to lift the state of emergency at the federal level with the two subjects - in the Amur and Jewish Autonomous Region. This is the first...

30-07-2013, 13:15, eng news
Championship was organized in the framework of Dynamo Games among teams of security and law and order of Primorsky Krai. Events were held in the sports facilities of the Maritime regional...
6-05-2013, 13:30, eng news
Maritime Administration in February of this year to develop a plan - "road map", according to which the salary of state until 2018 will be increased in stages. Wages will rise gradually in the first...

17-09-2013, 13:24, eng news
In the children's social - rehabilitation center "Sail of Hope" has opened a new wellness change. According to the regional Department of Labor and Social Development, its participants were 40 high...
18-06-2013, 18:30, eng news
In Lesozavodskaya district court completed the hearing of the criminal case against the "black lumberjacks." "Black loggers" were punished last year in the forest Lesozavodsk organized group of...
24-06-2013, 17:15, eng news
Open joint-stock company «Spasskcement» celebrated its 106-year anniversary. More than a century seaside cement workers feel secure in the cohort of the largest Russian suppliers of high quality...

4-09-2013, 23:30, eng news
In Michael's area on suspicion of murder and robbery arrested two local residents. As told to the correspondent of RIA VladNews Senior Assistant SU TFR of the Primorsky Aurora Rome, August 62013 in a...

2-08-2013, 15:31, eng news
August 1 from the window of the apartment on the fifth floor, the avenue Ostryakov in Vladivostok, fell 29 year old man. The man fell from the window in Vladivostok He was lucky - injuries were not...

12-08-2013, 16:16, eng news
In the department of bailiffs of Pervomaisky district received a writ of execution to recover from the woman's debt in favor of individuals. Entrepreneur owed "bank" - 1 million 700 thousand rubles....