ЗНАКОМСТВА
КРАСОТА
ЗДОРОВЬЕ
ТУРИЗМ
АВТОНОВОСТИ
НОВОСТИ СПОРТА
Police searching for almost half a year schoolgirl who escaped from correctional boarding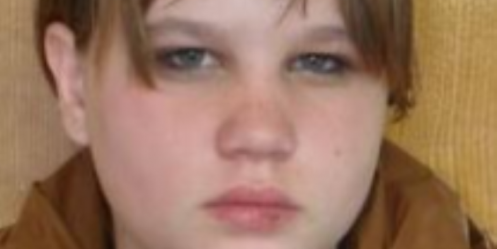 Photo: Ministry of Internal Affairs of Russia to Vladivostok

Police department № 1 MOI of Russia in Vladivostok still searching minor Suchkova Igorevna Eleanor, born 08/10/1998 which in November 2012 was left a correctional boarding school № 1 located at Vladivostok street. Lazo, 4.

To find signs of growth - 160 cm, full body, hair dyed black, shoulder-length, gathered in the "beam."

She was wearing - black boots "boots", blue jeans, a gray sweater, a black jacket.

Special signs - on the right forearm, there are numerous cross scars from cuts, has a mental disorder.

In operatives have information that Eleanor went after the boarding went to the village to see a friend, and in March went back to the city. To her only relative - his grandfather, the girl did not come.

Please anyone who has information about the location to look for, please let the police department № 1 MOI of Russia in Vladivostok call 249092289644394306.

10-07-2013, 21:00, eng news
Veterans in the Primorye receive new apartments. Veterans in the Primorye get flats in the Great Patriotic War, Maria Danilovna Radiulova chose an apartment in a new building erected in the village...
25-04-2013, 13:30, eng news
Checkpoints Primorye in May holidays will work in emergency mode......
19-06-2013, 13:31, eng news
On the initiative of the district Prosecutor's office in the area chuguyivsky district of the Chinese company subjected million penalty for violation of immigration laws. As has told to the...

25-03-2013, 20:20, eng news
Information Service Radio "Lemma" - News of the full range!......

21-08-2013, 13:31, eng news
Vladivostok Far Eastern Directorate distance road infrastructure informs drivers of motor vehicles on the partial closure of vehicular traffic through the crossing, "Cooper" (9286 km Trans-Siberian...

28-05-2013, 11:30, eng news
The staff of the Office of Drug Control Service of Russia Primorsky Krai suppressed the activity of ethnic organized criminal group. Large consignment of heroin seized in Primorye During the hard...

26-08-2013, 16:18, eng news
Ongoing population of students of the Far Eastern Federal University in hotel buildings on the island of Russian. A lot of guys have had to grow roots in their rooms and get comfortable on campus....

15-03-2013, 07:59, eng news
Today, road services began emergency regenerative repair of roads. First of all, work began on the road sections with the highest traffic (VIDEO)......

30-07-2013, 18:45, eng news
Vladivostok under the wheels of a car hit 11-year-old child. The boy was crossing the road in the wrong place at the Ilicheva street and was hit by a jeep. With a fracture of the skull baby is in the...
23-07-2013, 16:01, eng news
In connection with the fifth anniversary of the formation of the territorial bodies of the Ministry of Justice of the Russian Federation of 25072013 in the Office of the Ministry of Justice of Russia...