ЗНАКОМСТВА
КРАСОТА
ЗДОРОВЬЕ
ТУРИЗМ
АВТОНОВОСТИ
НОВОСТИ СПОРТА
Environmental projects in Vladivostok may become international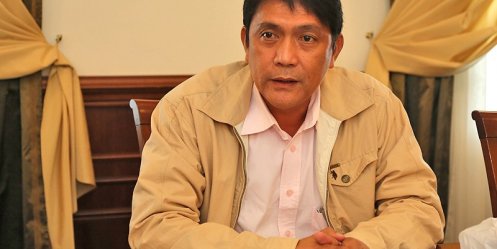 Photo: Administration of Vladivostok.

Yesterday, April 9 the deputy head of the administration of Vladivostok Alexander Patrin had a meeting with the representative of the Philippines located in the international corporation "Palingenesis Manufactoring Inc" fabella Manuel Encina.

The meeting was also attended by Head of the Department of Environmental Protection and Natural Resource Administration of Vladivostok Alexander Korshenko, the chief town of the Economics and Business Development Marina Ilina, and acting director of the Municipal Unitary Enterprise "Spetszavod number 1" Vadim Chebotarev, director of "ABBA-trade" Alexander fingers and director of "Ekoinvestproekt" Sergei Rybalko.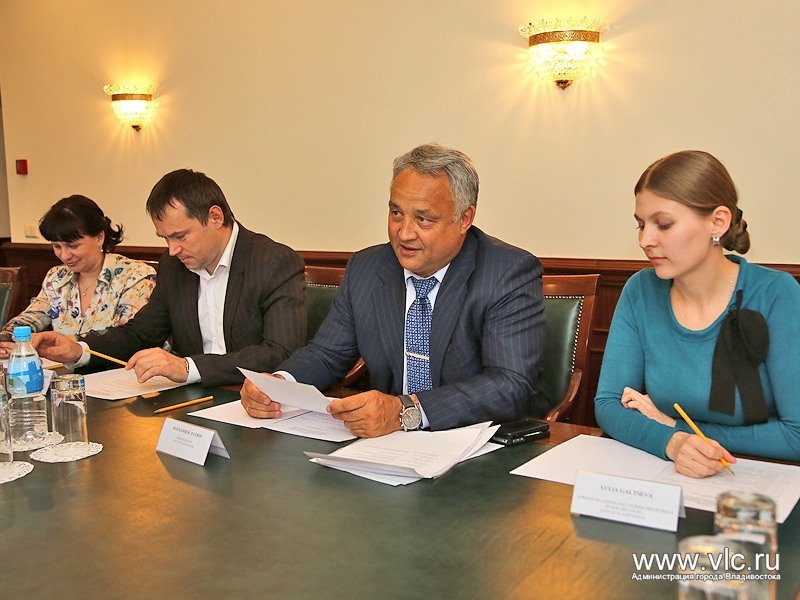 They discussed the possibility of participation of the Corporation "Palingenesis Manufactoring Inc" in the implementation of environmental projects in Vladivostok - in particular, the processing of municipal solid waste. By staff of the corporation technologies allow production of garbage pressed to the strength of concrete blocks that can be used in the construction and renovation of residential and industrial buildings and structures, as well as for other industrial purposes.

Details of possible cooperation "Palingenesis Manufactoring" with colleagues from Vladivostok will be discussed during the forthcoming within the next two days of practical dating fabella Manuel Encina with work "Spetszavoda number 1" and other similar enterprises and organizations of the capital of Primorye.



13-04-2013, 20:00, eng news
The festival was organized management of information and methodological work in the field of moral and physical development of the population of the Vladivostok Administration in conjunction with the...

14-03-2013, 08:50, eng news
Over recent years the number of applicants to receive the diploma of a foreign university has increased by almost 20%......
30-06-2013, 16:45, eng news
In squares Vladivostok again voices favorite of several generations of citizens of the melody is played brass bands. Performances of brass bands - one of the directions of the project of the...

25-07-2013, 20:45, eng news
The investigating authorities in Primorye have completed an investigation of a criminal case against a citizen of China. He is accused of bribery on a large scale official. Chinese in Primorye appear...

22-03-2013, 01:10, eng news
Day in the capital of Primorye will be warm enough so that by the evening of the possible precipitation will be over......
28-05-2013, 16:20, eng news
Complicate the work of the weather conditions: temperature - 8 degrees Celsius, wind northwest 5-7 m /s, moderate snow......

30-07-2013, 19:00, eng news
The village Andreevka Khasan district, as a popular place of recreation for residents of Primorye and Khabarovsk, on the strength of its relevance, must have complete infrastructure for tourists. And...

3-04-2013, 07:20, eng news
Three athletes from Vladivostok brilliant performance at the event in Pyatigorsk......

18-03-2013, 11:43, eng news
Transport from the center of Vladivostok from the Russian island holds bus route number 15 "Fire Department - Palo - Funicular - Pokrovsky Park - First River."......
22-06-2013, 21:45, eng news
После того как осадки прекратятся и выглянет солнце, начнется постепенно повышение температурного фона. В столице Приморья до конца рабочей недели ожидается до плюс семи тепла......