ЗНАКОМСТВА
КРАСОТА
ЗДОРОВЬЕ
ТУРИЗМ
АВТОНОВОСТИ
НОВОСТИ СПОРТА
Police are looking for 15-year-old high school student with a mental disorder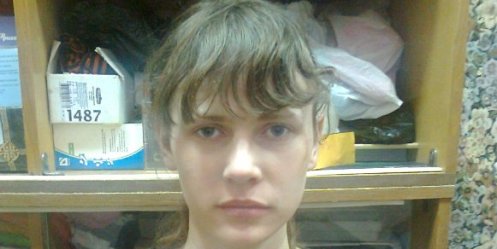 Photo: Ministry of Internal Affairs of Russia to Vladivostok

Police department № 1 MOI of Russia in Vladivostok looking underage Oksana Melnikov Andreyevna, 03/11/1998 g.r a mental disorder, which 17marta 2013 around 7 am left a correctional boarding school № 1 located at Vladivostok street. Lazo, 4.

To find signs of growth - 160-165 cm, slim build, brown hair, below shoulder length, collects in the "bunch", gray eyes, a European type of person.

She was wearing - brown short jacket, waist-length, with a long strap, knotted front, a black hooded sweatshirt, white pants with black cage, white shirt, black winter boots "Ugi".

When you receive any information about the searched location, please report to the police department № 1 MOI of Russia in Vladivostok by phone 2490922 or security officer Maxim Nikolaevich by phone 89644394306.

9-08-2013, 17:17, eng news
The city conducts routine pressure test on heating mains "Seaside heating networks" of "DGC" and ETS MUPV Vyatskiye Polyany Electric Networks. As part of this work from 12 to 19 August 2013 will be...

12-08-2013, 10:47, eng news
The works were carried out by two teams of builders. By 21 o'clock on August 11 2 fully restored the roof on the outside of the Jubilee, is to restore the roof has 4 houses. Total to the works...

10-07-2013, 04:00, eng news
In order to preserve the cultural heritage of guaranteeing the constitutional rights of everyone to have access to cultural values, as well as through the development of cultural tourism and economic...

7-03-2013, 04:10, eng news
It allows you to configure the auxiliary equipment of thermal power plants and pumping, industrial boilers and......
17-06-2013, 14:45, eng news
Last weekend in the regional center of Primorye have been creative in project activities administration of the city of Vladivostok hospitable». On Saturday, June 15 on the embankment of the Sports...

27-08-2013, 18:30, eng news
As the press service of the Ministry of Internal Affairs of Russia Primorsky Krai, the staff divisions carry out activities together with representatives of the regional FSB, the Far Eastern Customs...

9-03-2013, 04:09, eng news
Chinese authorities have accused the Tibetan spiritual leader the Dalai Lama that he financed campaign of self-immolation of Tibetans......

5-08-2013, 17:47, eng news
For the first time in the world will be the reconstruction of the Khasan events. Unique to the Primorsky Krai event will take place on August 10 in the village of Kraskino. Round table on the topic...

11-03-2013, 11:22, eng news
FDCS of the end of March will develop a program for the rehabilitation of drug addicts, who will be called upon to solve a problem that has arisen due to the elimination of 90-s......
21-06-2013, 17:46, eng news
During this time, found refuge there, about 60 guests. 25 of them received permanent residence in boarding schools of Primorsky Krai. As was reported at the Department of labor and social development...