ЗНАКОМСТВА
КРАСОТА
ЗДОРОВЬЕ
ТУРИЗМ
АВТОНОВОСТИ
НОВОСТИ СПОРТА
Sberbank will tell entrepreneurs how to move to electronic document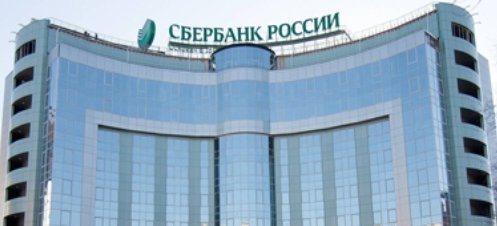 Photo: Savings

At the Centre for Business Development at Prospect 100th anniversary of Vladivostok, 52B (2nd floor, east. Firsov) for legal entities will be provided consulting center on the use of the new system of E-invoicing. April 17 from 15:00 to 17:00 entrepreneurs can get more advice on all matters of use of the system.

Remember that E-invoicing - is a universal system of electronic document. It allows customers to share source documents with contractors electronically within the system, to make the transaction and send the documents to the authorities, without duplicating them on paper, as the remains of their legal significance. The use of electronic documents helps to significantly optimize business processes for interaction with each other and with the tax authorities.

Thanks to E-invoicing can significantly reduce the cost of document storage and mailing costs. Today, the cost of processing a paper document, taking into account all direct and indirect costs of 30-120 rubles. The average price of a single transaction via e-invoicing - about 15 rubles. In the transition to electronic documents can save time and money. An opportunity to clean up the office space from the filing cabinets, to rid the virtual space of servers from multiple copies of the same documents.

There are more important reasons to use the service, e-invoicing - prompt replies to customer needs, faster and better decision-making, extensive control by the management, document compliance with existing rules. This increases the productivity of the entire company, not just the employees directly associated with the documentation and contractual activities.

Learn more about the E-invoicing can be at the workshop, sign up for that by phone. 233-70-43236-54-41. Time - April 17 from 15:00 to 17:00 pm at the Center for Business Development (Ave 100 anniversary of Vladivostok, 52B, 2nd floor, east. Firsov). Participation is free
8-07-2013, 18:15, eng news
discloses the murder of a minor. In Primorye disclosed killing of 14-year-old girl whose body was found July 12013 in a water-filled pit in the village of Primorsky Territory Border. As previously...

11-03-2013, 03:20, eng news
Prosecutors Chuguevsky region of Primorsky Krai approved the indictment of the criminal case against a minor defendant in preparation for the sale of drugs on a large scale. Minor in Primorye wanted...

8-07-2013, 13:01, eng news
С приветственным словом к участникам обратился почетный гость смены, заместитель начальника Управления ГИБДД УМВД России по Приморскому краю Юрий Колесников. Он пожелал ребятам успехов и поблагодарил...

2-07-2013, 16:15, eng news
«Золотая сотня» волонтеров Приморского края работает на следующих объектах: Международный пресс-центр, Международный медиа-центр, КСК «Казань-Арена», Стадион «Рубин», Деревня Универсиады, Стадион...

11-05-2013, 18:30, eng news
On Friday, May 10 about 16 hours in the village of beautiful ancient city in the Maritime region of an accident. In an automobile collision Toyota Ist Toyota Ipsum and killed three people, two in...

21-03-2013, 03:37, eng news
In 2013 the event is scheduled to perform on public roads of regional or inter-municipal value......

19-04-2013, 12:00, eng news
Igor Gubkin, which some consider an uncompromising fighter for freedom, and the other - a terrorist and a murderer in captivity has written many books and even made a movie......

2-04-2013, 09:20, eng news
52 points leave free medicines additionally opened today in Primorye. Additional pharmaceutical items for beneficiaries working in Primorye regional health department staff noted that there has all...

16-04-2013, 19:00, eng news
Participants will walk a virtual reflection on the theme - "Yul Brynner - who is it for us?" Pupils will see the monument of famous actors, opened in Vladivostok last year......

19-09-2013, 18:22, eng news
So, on September 21 will work loved by the citizens' Library under the open sky. " At this time in the open air will host the "tiger - a symbol of Vladivostok", which will attend the 20 municipal...