ЗНАКОМСТВА
КРАСОТА
ЗДОРОВЬЕ
ТУРИЗМ
АВТОНОВОСТИ
НОВОСТИ СПОРТА
Sberbank will tell entrepreneurs how to move to electronic document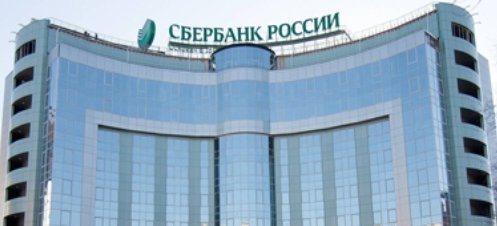 Photo: Savings

At the Centre for Business Development at Prospect 100th anniversary of Vladivostok, 52B (2nd floor, east. Firsov) for legal entities will be provided consulting center on the use of the new system of E-invoicing. April 17 from 15:00 to 17:00 entrepreneurs can get more advice on all matters of use of the system.

Remember that E-invoicing - is a universal system of electronic document. It allows customers to share source documents with contractors electronically within the system, to make the transaction and send the documents to the authorities, without duplicating them on paper, as the remains of their legal significance. The use of electronic documents helps to significantly optimize business processes for interaction with each other and with the tax authorities.

Thanks to E-invoicing can significantly reduce the cost of document storage and mailing costs. Today, the cost of processing a paper document, taking into account all direct and indirect costs of 30-120 rubles. The average price of a single transaction via e-invoicing - about 15 rubles. In the transition to electronic documents can save time and money. An opportunity to clean up the office space from the filing cabinets, to rid the virtual space of servers from multiple copies of the same documents.

There are more important reasons to use the service, e-invoicing - prompt replies to customer needs, faster and better decision-making, extensive control by the management, document compliance with existing rules. This increases the productivity of the entire company, not just the employees directly associated with the documentation and contractual activities.

Learn more about the E-invoicing can be at the workshop, sign up for that by phone. 233-70-43236-54-41. Time - April 17 from 15:00 to 17:00 pm at the Center for Business Development (Ave 100 anniversary of Vladivostok, 52B, 2nd floor, east. Firsov). Participation is free

7-03-2013, 02:24, eng news
The participants of the spring festival in the central square on March 8 will do good work......

21-03-2013, 07:28, eng news
More than two thousand people in Primorye send an application to participate in the "Great meeting with Vladimir Miklushevsky."......

27-05-2013, 12:20, eng news
This year has been a change in the length of examinations. Instead of 3:00 on Russian language examinees will be given half an hour more......
26-06-2013, 21:15, eng news
Maritimes parliamentarians supported the first reading of a law on the Public Chamber. Salaries of doctors will increase annually by the Governor na20% in the first reading a document approved 32...
26-06-2013, 21:31, eng news
In may and June the specialists passed their individual training in the reference laboratory of viral diseases of birds FSBO «Federal centre for animal health» in the city of Vladimir. The training...

2-04-2013, 11:21, eng news
On public transportation in Vladivostok can now communicate via sms. With the use of modern technology specialists will be able to monitor the situation in real time. Residents and guests of...

9-04-2013, 10:50, eng news
The opening ceremony of a seminar on the program "Business Environment" and signed a cooperation agreement providing for the opening of school in Artyom young entrepreneurs. (PHOTOS)......
22-06-2013, 22:03, eng news
Полицейские в столице Приморского края умышленно повредили чужую машину. Житель Владивостока обратился в органы следствия с заявлением о том, что 1 июня этого года неизвестные сотрудники ДПС...

2-07-2013, 11:31, eng news
Вчера вечером в отдел полиции позвонил житель поселка. Мужчина сообщил, что в колодце для сбора воды обнаружил тело подростка. На место происшествия выехала следственно-оперативная группа отдела...

12-07-2013, 20:46, eng news
Opening the meeting, the mayor assured the audience - a store that trying to illegally build houses close to, will not. "My position is - illegal construction will not be here. I have instructed the...