ЗНАКОМСТВА
КРАСОТА
ЗДОРОВЬЕ
ТУРИЗМ
АВТОНОВОСТИ
НОВОСТИ СПОРТА
"Younglings" "Ray," suffered a third defeat in a row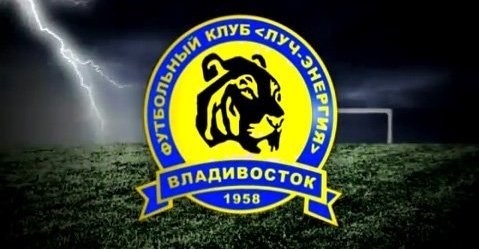 Photo: FC "Luch"

Suffered a third defeat in a row young team, "Ray-Energy" at the ongoing tournament in Nakhodka Far "Seaside Spring-2013", dedicated to the memory of Leonid Berkova. On Monday, in a match of the 3rd round yellow-blue lost with the score 1:2 Luchegorsk "LuTEK."

Early in the first half, Dmitry Posazhennikov brought "LuTEC" forward - 1:0. On the 30th minute after Sergei Tarasenko accurate transmission Alexei Sapaleva restored the balance. However, in the second half, Alexander Ivanov scored the second long-range shot, and as it turned out, the winning goal against "Luch-Energia-M".

In the two other matches of round 3 were reported the following results: "The Ocean" (Nakhodka) - "SKA-Energia-M" (Khabarovsk) - 1:2 "Belogorsk" - "Amur-2010" - 2-0 (both goals scored by Nikita Zamoroka).

The next game in the Find wards Constantine Malko hold on Wednesday against the leader of the tournament - "Belogorsk."

31-03-2013, 07:10, eng news
Subsidies per hectare of cultivated land under cereals in Finland is 28 thousand rubles, in Germany - 26 thousand rubles. For comparison, in Russia in 2013 grants do not exceed 200 rubles per 1...
26-06-2013, 16:45, eng news
Meeting with the staff of the Federal service for drug trafficking control and doctors - narcologists, debates, viewings of films followed by discussions, the exhibition of drawings, sports...

4-08-2013, 12:17, eng news
Today, August 4 the weather conditions in the Maritime region defined field of low pressure. In the province places rain, fog. Moderate southerly wind. Temperature vozduha19 31 ° C. In Vladivostok,...

21-03-2013, 04:40, eng news
All medicines declared hospitals within the needs of privileged categories of citizens, are available......

11-08-2013, 18:30, eng news
The master class of boxing with the absolute world champion in the professional Konstantin Tszyu took place on the eve of August 10 a family club Taekwondo-land in Ussuriysk. The award-winning...

11-04-2013, 12:50, eng news
beneficiaries. Overall, in the province as part of additional drug supply are 56 pharmacies and pharmacy items......

12-09-2013, 23:41, eng news
The initial project to create a cluster of fish in the Maritime region will be presented on September 18. This was stated by Governor of the Primorsky Territory Vladimir Miklushevsky. "The demand for...
24-05-2013, 12:20, eng news
Far East Center of Shipbuilding and Ship building several similar vessels for the LLC "Gasflot" (a subsidiary of Gazprom)......

5-08-2013, 22:32, eng news
On the rivers edge, the decline rain floods. According to the press service of the Primorsky Territory Administration, the intensity rise in water levels dropped and is 5-20 centimeters per day. As...

2-08-2013, 19:46, eng news
August 1 at 18:26 to the control of fire protection received information about a fire in an apartment house on the street Komarova 156 villages Galenki October district. Three people rescued by the...