ЗНАКОМСТВА
КРАСОТА
ЗДОРОВЬЕ
ТУРИЗМ
АВТОНОВОСТИ
НОВОСТИ СПОРТА
"Younglings" "Ray," suffered a third defeat in a row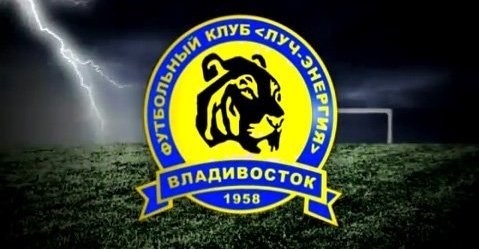 Photo: FC "Luch"

Suffered a third defeat in a row young team, "Ray-Energy" at the ongoing tournament in Nakhodka Far "Seaside Spring-2013", dedicated to the memory of Leonid Berkova. On Monday, in a match of the 3rd round yellow-blue lost with the score 1:2 Luchegorsk "LuTEK."

Early in the first half, Dmitry Posazhennikov brought "LuTEC" forward - 1:0. On the 30th minute after Sergei Tarasenko accurate transmission Alexei Sapaleva restored the balance. However, in the second half, Alexander Ivanov scored the second long-range shot, and as it turned out, the winning goal against "Luch-Energia-M".

In the two other matches of round 3 were reported the following results: "The Ocean" (Nakhodka) - "SKA-Energia-M" (Khabarovsk) - 1:2 "Belogorsk" - "Amur-2010" - 2-0 (both goals scored by Nikita Zamoroka).

The next game in the Find wards Constantine Malko hold on Wednesday against the leader of the tournament - "Belogorsk."

10-07-2013, 21:00, eng news
Veterans in the Primorye receive new apartments. Veterans in the Primorye get flats in the Great Patriotic War, Maria Danilovna Radiulova chose an apartment in a new building erected in the village...
25-04-2013, 13:30, eng news
Checkpoints Primorye in May holidays will work in emergency mode......
19-06-2013, 13:31, eng news
On the initiative of the district Prosecutor's office in the area chuguyivsky district of the Chinese company subjected million penalty for violation of immigration laws. As has told to the...

25-03-2013, 20:20, eng news
Information Service Radio "Lemma" - News of the full range!......

21-08-2013, 13:31, eng news
Vladivostok Far Eastern Directorate distance road infrastructure informs drivers of motor vehicles on the partial closure of vehicular traffic through the crossing, "Cooper" (9286 km Trans-Siberian...

28-05-2013, 11:30, eng news
The staff of the Office of Drug Control Service of Russia Primorsky Krai suppressed the activity of ethnic organized criminal group. Large consignment of heroin seized in Primorye During the hard...

26-08-2013, 16:18, eng news
Ongoing population of students of the Far Eastern Federal University in hotel buildings on the island of Russian. A lot of guys have had to grow roots in their rooms and get comfortable on campus....

15-03-2013, 07:59, eng news
Today, road services began emergency regenerative repair of roads. First of all, work began on the road sections with the highest traffic (VIDEO)......

30-07-2013, 18:45, eng news
Vladivostok under the wheels of a car hit 11-year-old child. The boy was crossing the road in the wrong place at the Ilicheva street and was hit by a jeep. With a fracture of the skull baby is in the...
23-07-2013, 16:01, eng news
In connection with the fifth anniversary of the formation of the territorial bodies of the Ministry of Justice of the Russian Federation of 25072013 in the Office of the Ministry of Justice of Russia...