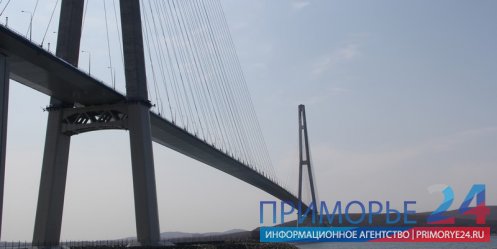 Regional capital stir suicide that occurred early this morning at the Russian bridge. The townspeople though since last year waiting for the first high-rise suicide bridge to hit in a heated discussion on the Internet.
Most bloggers are not only condemned the act of the 27-year old boy, but considered that the deceased decided to become famous by his act.
"The first suicide? This thirst for glory, no less "- wrote a user with the nickname pustota_shagov.
"And I myself am not, and the other will not. Selfish. Went to a bell, with the men would drink Those snack would at least. A grid for pedestrians should definitely pull. Not even the fact that from suicide, but just from the bad, hot, young head "- unsubscribe below yasinkov.
In this case, one finds that the grid would really help curb impulse suicides:
"Rainbow Bridge in Tokyo, all in protective grids. I would not say that this view of the port, "- written by a girl with an internet nickname alma_de_noche.
Others complain that conceived suicide still make it, and no grid will not be a hindrance to him.
"Fool jump anywhere. Bridges is great in Tokyo and Hong Kong and Macao - Pedestrians walk on them. Nets no no "- retorted mbbvlad.
While others have found even the light side in this event:
"Suicide is sad. On the other hand one for the year. From this we can conclude that, in general, with the head of the majority of the people in Vladivostok everything is OK, "- wrote the user, hiding under the guise of anonymity.
Recall that today around 5:0027 year old Dmitry P. went to the bridge, stopped his Toyota Crown and jumped into the water with lifelines. Is nearby police tried to stop the young man from irreparable step, but he did not listen to them.
As told in the comments IA Primore24 expert help in this case could only help advance professional and psychotherapist.