ЗНАКОМСТВА
КРАСОТА
ЗДОРОВЬЕ
ТУРИЗМ
АВТОНОВОСТИ
НОВОСТИ СПОРТА
In the Philippines in mid-March will not let a ship with the sailors from the Maritime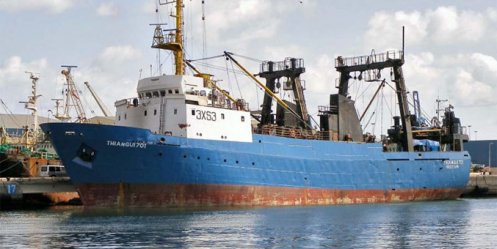 In the Philippines, in the port of Rio Tuba, Palawan, March 18 is a cargo ship, "Velez" company "Nereus Shipping", who was arrested by local authorities because of the expiration of a number of documents required for shipping.
The crew of the ship consists of 12 Russian citizens, including the captain, the Department of Information and Foreign Ministry of the Russian Federation.
"Consular Section of the Embassy of Russia taking the necessary measures to address the situation and protect the legitimate rights and interests of Russian citizens. Embassy is in constant communication with the captain and the crew, and the ship owner and ship agency company in Vladivostok," - The report says.

6-04-2013, 14:30, eng news
On most of the region is projected glaze effects, wet snow on wires and trees......

1-09-2013, 04:02, eng news
Russian President Vladimir Putin called the U.S. statements on the use of chemical weapons by the authorities of Syria provocation. Another escalation of the situation in Syria took place on 21...
22-06-2013, 12:45, eng news
One of the tasks of customs identification and prevention of illegal movement across the customs border of the Russian Federation of narcotics, potent and psychotropic substances. These features,...

19-08-2013, 18:46, eng news
Hydraulic tests are carried out, flushing and pressure testing systems, reconstruction of networks, repair of boilers. In particular, flushing and pressure testing performed in 2020 homes. In the 265...

19-08-2013, 18:45, eng news
In the morning, the city police department received a report of a car fire RENO Sandero. Arriving at the scene, police found out that at the time of the accident a foreign car with a driver was at a...

4-09-2013, 23:30, eng news
Vladivostok was regional festival of amateur creativity disabled "Coastal Dawns." Creative groups advocate for their students for 13 years in a row, with the support of the Maritime regional public...

22-03-2013, 04:25, eng news
On Friday, March 21 at 01:42 Services Manager "01" reported fire in a five-storey house in Dalnegorsk. 3 minutes later arrived at the scene fire departments. There was a strong smoke on the 4th and...
9-04-2013, 13:00, eng news
April 8 in an apartment on the streets in the world in Arsenyev found dead men born in 1971 and women born in 1952 with a lot of stab wounds of the chest. Double murder committed in Arsenyev on this...
11-06-2013, 17:30, eng news
In the Oktyabrsky district of Chinese citizens while staged a five landfills. Landfill required to address with regard to foreign growers report was drawn. When carrying out enforcement activities...

7-08-2013, 22:33, eng news
SU TFR employees for the Primorye Territory completed a criminal investigation of illegal logging, which was the defendant in the main VIP - Deputy Terneysky urban settlement. He is accused under...