ЗНАКОМСТВА
КРАСОТА
ЗДОРОВЬЕ
ТУРИЗМ
АВТОНОВОСТИ
НОВОСТИ СПОРТА
In the Philippines in mid-March will not let a ship with the sailors from the Maritime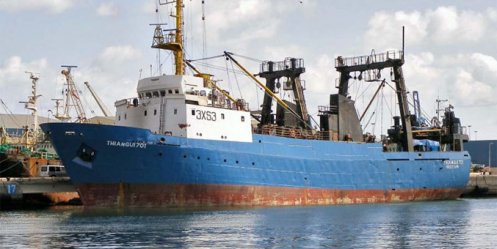 In the Philippines, in the port of Rio Tuba, Palawan, March 18 is a cargo ship, "Velez" company "Nereus Shipping", who was arrested by local authorities because of the expiration of a number of documents required for shipping.
The crew of the ship consists of 12 Russian citizens, including the captain, the Department of Information and Foreign Ministry of the Russian Federation.
"Consular Section of the Embassy of Russia taking the necessary measures to address the situation and protect the legitimate rights and interests of Russian citizens. Embassy is in constant communication with the captain and the crew, and the ship owner and ship agency company in Vladivostok," - The report says.

11-04-2013, 20:50, eng news
Not the first time gradsovet "the bones" project examines the cultural and entertainment complex on Dalzavodskoy, 31. Another discussion was held today. At this time the board meeting attended by...

18-03-2013, 13:11, eng news
At the end of last week in a meeting of the Vladivostok Administration interagency anti-epidemic commission. The main issue of the meeting was to discuss the complications of epidemic situation on...

5-09-2013, 18:00, eng news
Police regional center "hot pursuit" room thief arrested after it went into housing due to carelessness of the owners. A thief arrested in Vladivostok in the duty of the police in Vladivostok turned...
10-06-2013, 16:46, eng news
Today, June 10 will end the execution of their obligations, the company «Мортранс», which did the coastal sea passenger transportation on the territory of Vladivostok. As the correspondent of RIA...
18-06-2013, 00:15, eng news
23 June extensive celebrations will be held on Sports promenade and the Central square, the organizers of which acted as the management on Affairs of youth of administration of Vladivostok. The main...

15-04-2013, 18:00, eng news
The shortage of counselors in there. Several children's camps are "not closed" for the summer of qualified personnel from student pedotryadov......

17-07-2013, 19:30, eng news
Many municipalities have already started summer promotion "Help get ready for school." There is a fundraiser for the purchase of clothing and shoes, school supplies. In Primorye, launched a campaign...
17-05-2013, 18:20, eng news
More than 700 residents of the Soviet district of Vladivostok visited the first day of the primaries. They listened to the programs of the candidates and had the opportunity to ask all the...

31-03-2013, 06:20, eng news
Police department employees Nakhodka city district denounced two suspects who committed a series of robberies and assaults on local residents. Operatives of the Criminal Investigation organized their...

23-05-2013, 13:20, eng news
For active participation in the life of the city and patriotic education of youth patriotic clubs "Meridian", "Young Patriot", "Varyag", "East" and "Young Rescuer" Mayor presented certificates for...