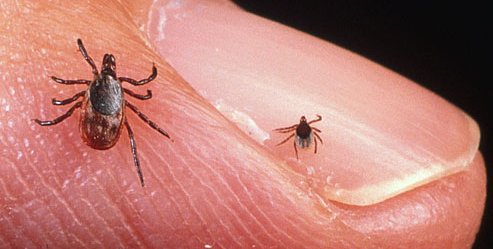 Due to the cold spring and late snowfall this year in Primorye tick season is later than usual. However, by the end of April before going on nature is necessary to take care of the means of protection.
Peak activity appeals bitten by ticks in the region usually occurs in May - July. After this activity dangerous insects on the decline, the treatment of Primorye are isolated. Statistics show that the number of cases of tick-borne encephalitis - and with it, and mortality of the disease - began to decline with the start of two thousandth. For example, in 1998 there were 215 cases, and in 2012 a total of 51 people, of whom the diagnosis was confirmed in only 21 people.
Doctors say that this is due to the fact that people have become more attentive to their health - vaccinated, use special means of protection, dress properly, and often turn to specialists if they tick bite. If there are five or eight years ago for the season was recorded at most 5000 applications, then in the last year the figure has passed for 7500. Naturally, the mites have not increased - it is an indication that people have more confidence in the art, not chance. As a result - the percentage of deaths in the past five years decreased by more than two times.
How to be vaccinated against tick-borne encephalitis, the correspondent of IA Primore24 doctor told the regional center of medical prevention Tatiana Mineva:
- There are two types of vaccine - emergency and planned. Emergency (short) vaccination is carried out in the event that a person is not exposed to routine vaccination, and he, for example, the urgent need to go on a mission to okolotaezhnuyu zone. Vaccination involves two doses, the break between them is about a month. It is important that in the intervals between vaccination and 2 weeks after the second vaccination, you can not run the risk of being bitten and go to where there is a tick. As in the case of a bite at the unfinished immunization can be a serious problem - complicated course of the disease and the possibility of a sharp increase in deaths.
Routine vaccination is carried out in two stages. First dose in this case is in the late fall, the second 6-7 months after the first. Further, as in the first and in the second case are vaccinated in a year, and then every three years.
Doctors are advised to give preference to routine vaccination, as in this case, the immune system will be stronger, and the probability of contracting TBE will be close to zero.