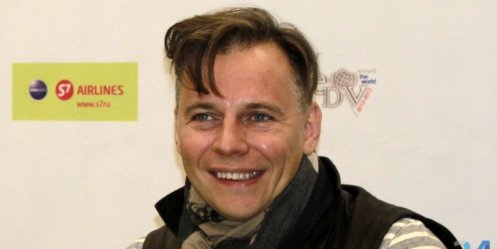 Photo: Anatoly Filatov

April 15 there is a new video of which has been removed in Vladivostok. It became known, who, besides musicians thousand extras to appear in the frame (VIDEO).

From published on the official channel group YouTube a short video of "Heroes music video" The fourth trolley, "Who are they?" it becomes clear that in the frame of the clip for the song, is conquering the capital charts, we can see a very unusual "active membership."

Thus, stated the following characters: the leader of "2MAN tion. 100 on. " and colleague Ilya Lagutenko project "weasel" Leonid Shtitelman , He's Slap, journalist and co-author Lagutenko on "Tiger Trilogy" and "Vladivostok-3000" Vasily Avchenko , Musician, perhaps the very first of "Troll" Albert Krasnov , Head of Vladivostok Igor Pushkarev , Children's choir "clear voice", who took part in a concert in Vladivostok MT this year.

Recall during the filming of the video group leader Ilya Lagutenko transformed into a sort of "pied Piper": went before an impressive crowd in a skirt and a flute, controlling the masses.

Then, in January, the team directed by thousands of people marched up the main street after the vehicle crew. In the middle of Lagutenko led the enthusiastic fans in the direction of the city administration. Here, greeted with Ilya, the procession joined Mayor Igor Pushkarev. Take part in the video mayor invited himself Lagutenko.

" For the city is very important that a film set video was Vladivostok, hometown Mumiy Troll , - shared his impressions of what is happening mayor. - Vladivostok really changes, becomes special city, and well, that hundreds of thousands of people to disclose some people who were born here and get their creative energy. And our task is to make sure that such projects in Vladivostok became more. We are ready to help them implement ".

Then widely publicized filming ended around Palo building - a former academic building TSUE.