ЗНАКОМСТВА
КРАСОТА
ЗДОРОВЬЕ
ТУРИЗМ
АВТОНОВОСТИ
НОВОСТИ СПОРТА
Chapter Vladivostok chose to sketch a unique monument to Vladimir Vysotsky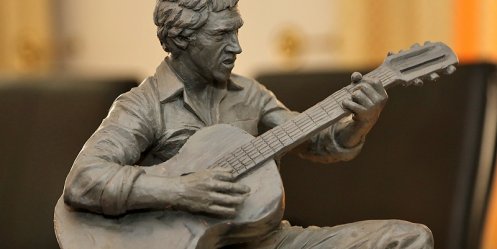 The head of the Primorye capital Igor Pushkarev finally chose what will be the city sculpture of Vladimir Vysotsky in Vladivostok.
Recall the mayor's dream - to give the city a monument to the great poet, singer and actor Vysotsky, to whose work he had the greatest respect. As planned by Igor Pushkarev, it will not just be a sculpture, a musical monument, around which all day to play songs of Vladimir Semenovich. Such monuments Wysocki found nowhere else in Russia.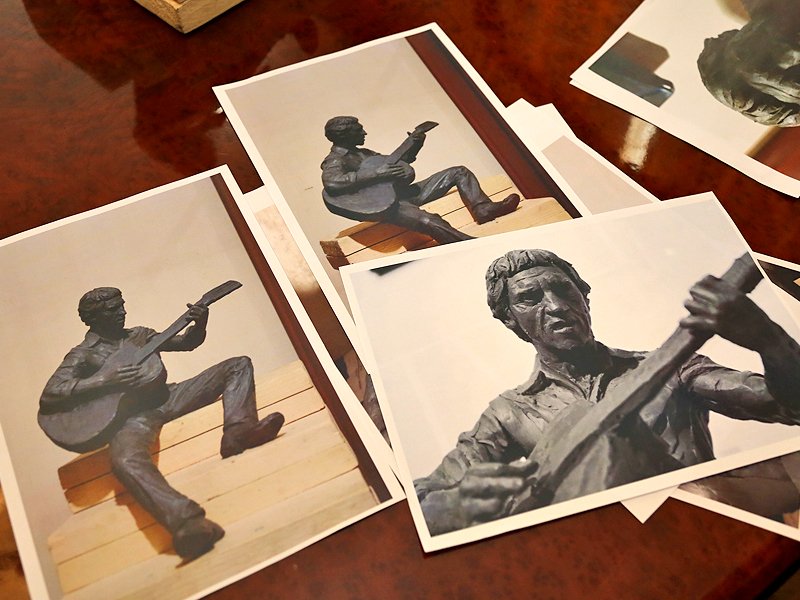 Almost two years head of Vladivostok carefully selected among many designs offered by sculptors, "his" Vysotsky. At a meeting with young artists and sculptors mayor shared his vision of the future monument : "One of the ideas - Vladimir S. sitting with a guitar on a bench in the square, and here all day quietly heard his songs - described his idea Igor Pushkarev. - You can sit down and listen to the words of wisdom, to feel his pain, and sometimes a tear, to think about life Such is the "closest" sculpture will find each of us a Vysotsky. "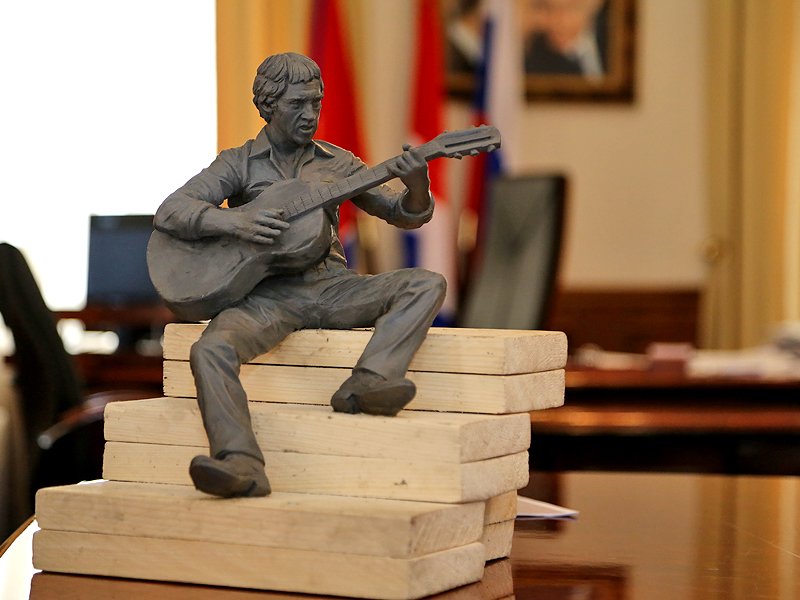 It seems that with a working model of the sculpture of the great singer and poet, head of Vladivostok determined. The best option in his view offered 28-year-old sculptor Peter Chegodaev. As acknowledged by Peter himself, he tried to create not pretentious monumental monument, urban sculpture simple and clear to everyone Vysotsky.
Igor Pushkarev has asked the sculptor to work on the face of Vladimir Semenovich, and make his way to the parts that are able to understand and evaluate the individual experts and fans Vysotsky. After begin production of the first in the country musical monument to Vladimir Vysotsky. Install it in the theater will be a square in the center of Vladivostok.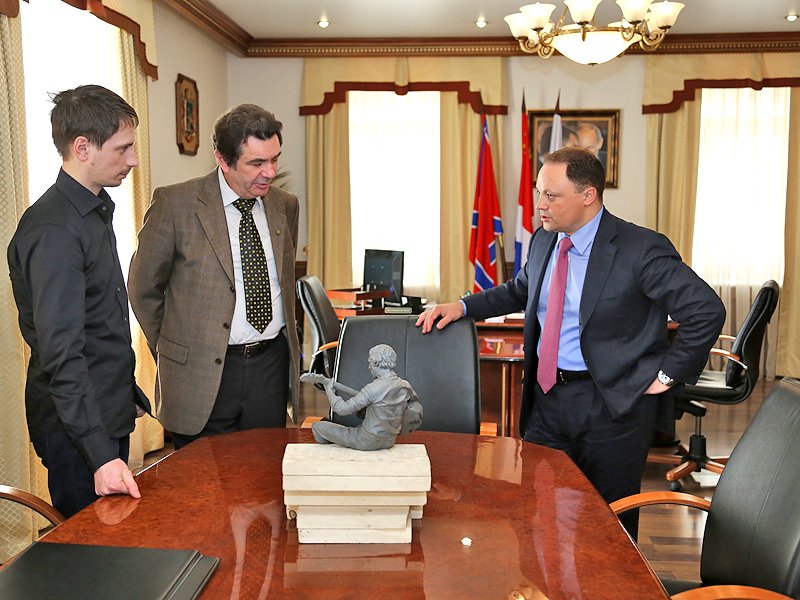 "I love and respect the work of Vladimir Semenovich consider him a legendary figure, - Said Igor Pushkarev. - Always wanted to put in Vladivostok monument to this great man. Decided that it could be also musical. This project is the city budget, I put into this monument their personal funds to help other people with money, not indifferent to the creation of Vysotsky. Therefore monument - will be just a gift to the city. I hope that I will hand it vladivostoktsev this summer. "

3-07-2013, 20:30, eng news
The purported reason for the fire - carelessness with smoking. On Wednesday, July 31341 to the control Vladivostok City Fire Department received a report of a fire in an apartment in a five-story...

12-08-2013, 16:16, eng news
Territory Governor Vladimir Miklushevsky decided to provide financial assistance to residents of mountain springs, whose houses were damaged on the eve of the strong wind. The debtor failed to...
21-05-2013, 17:30, eng news
Employees Rosselkhoznadzor at the railway station "Coal" in Vladivostok found a container of the western regions of Russia with chicken meat of dubious quality. Questionable chicken found in Primorye...

24-08-2013, 16:45, eng news
In a statement published on the website of the department on Friday, says that in such a tragic for many people in the affected regions moment it would be appropriate to credit institutions do not...

22-07-2013, 19:32, eng news
Wanted polite, neat, experienced drivers with no bad habits. For you - a stable operation at excellent transportation, social security, decent wages! Drivers are provided uniforms. Call! Tel:...

10-04-2013, 17:50, eng news
This year, take the exam in Vladivostok will graduate in 2504. To obtain a high school diploma high school students must pass the Russian and mathematics. (Address)......

12-09-2013, 23:52, eng news
"Luch-Energia" and "Dynamo" St. Petersburg agreed to postpone the match of the 16th round of Championship First Division. The game will take place in St. Petersburg on September 30 October 1 and not,...
6-05-2013, 13:30, eng news
Maritime Administration in February of this year to develop a plan - "road map", according to which the salary of state until 2018 will be increased in stages. Wages will rise gradually in the first...

7-03-2013, 04:57, eng news
8 and 9 March in Vladivostok will open chess tournament for students, dedicated to the 85th anniversary of the national teacher of the USSR Nikolai Dubinin......

19-08-2013, 18:46, eng news
Administration of Primorsky Territory to decide whether to change the status of the closed administrative-territorial formation of Bolshoi Kamen. As RIA «VladNews» the press service of the...