ЗНАКОМСТВА
КРАСОТА
ЗДОРОВЬЕ
ТУРИЗМ
АВТОНОВОСТИ
НОВОСТИ СПОРТА
Chapter Vladivostok chose to sketch a unique monument to Vladimir Vysotsky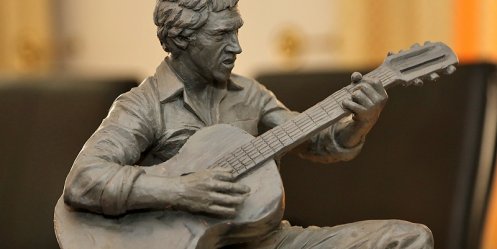 The head of the Primorye capital Igor Pushkarev finally chose what will be the city sculpture of Vladimir Vysotsky in Vladivostok.
Recall the mayor's dream - to give the city a monument to the great poet, singer and actor Vysotsky, to whose work he had the greatest respect. As planned by Igor Pushkarev, it will not just be a sculpture, a musical monument, around which all day to play songs of Vladimir Semenovich. Such monuments Wysocki found nowhere else in Russia.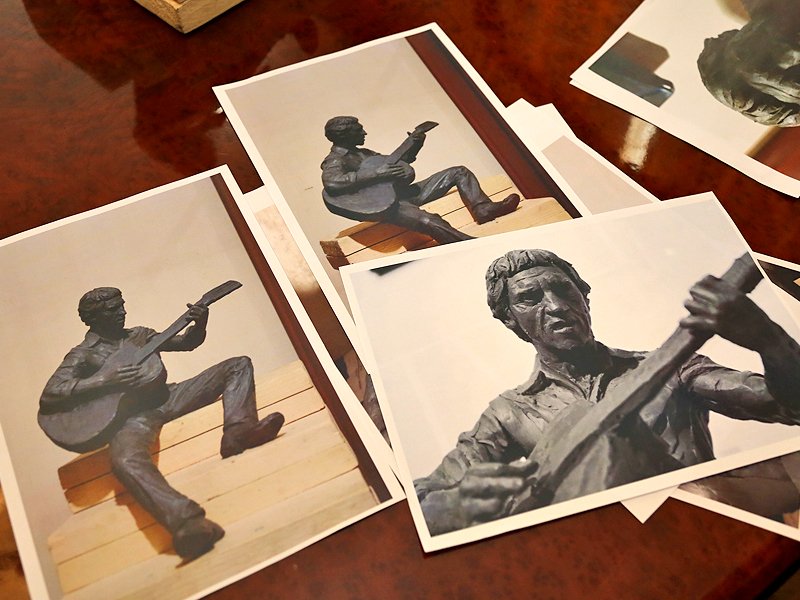 Almost two years head of Vladivostok carefully selected among many designs offered by sculptors, "his" Vysotsky. At a meeting with young artists and sculptors mayor shared his vision of the future monument : "One of the ideas - Vladimir S. sitting with a guitar on a bench in the square, and here all day quietly heard his songs - described his idea Igor Pushkarev. - You can sit down and listen to the words of wisdom, to feel his pain, and sometimes a tear, to think about life Such is the "closest" sculpture will find each of us a Vysotsky. "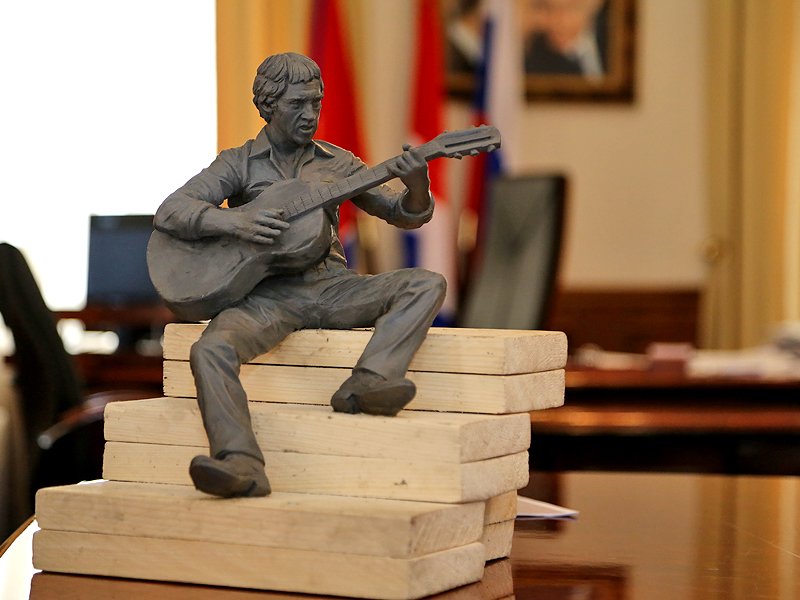 It seems that with a working model of the sculpture of the great singer and poet, head of Vladivostok determined. The best option in his view offered 28-year-old sculptor Peter Chegodaev. As acknowledged by Peter himself, he tried to create not pretentious monumental monument, urban sculpture simple and clear to everyone Vysotsky.
Igor Pushkarev has asked the sculptor to work on the face of Vladimir Semenovich, and make his way to the parts that are able to understand and evaluate the individual experts and fans Vysotsky. After begin production of the first in the country musical monument to Vladimir Vysotsky. Install it in the theater will be a square in the center of Vladivostok.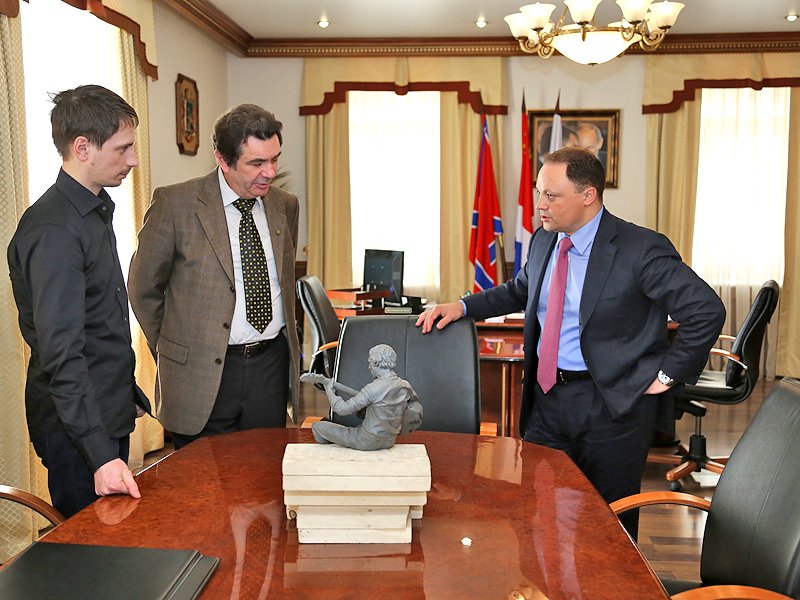 "I love and respect the work of Vladimir Semenovich consider him a legendary figure, - Said Igor Pushkarev. - Always wanted to put in Vladivostok monument to this great man. Decided that it could be also musical. This project is the city budget, I put into this monument their personal funds to help other people with money, not indifferent to the creation of Vysotsky. Therefore monument - will be just a gift to the city. I hope that I will hand it vladivostoktsev this summer. "
18-06-2013, 13:46, eng news
The prosecutor's office checked the legality of the actions of Nakhodka Branch Dalenergosbyta of "DEK". The basis of the test laid down treatment gardeners gardening non-profit association "Green...

23-05-2013, 21:20, eng news
The acting head of Vladivostok Igor Pushkarev today, May 23 and won the final victory in the inner-bezgovorochnuyu voting for a particular candidate for mayor of the "United Russia". Today, he scored...

14-03-2013, 10:32, eng news
Investigators in Vladivostok criminal case against 22-year-old boy. Within two months, he hunted stealing laptops in dorm Maritime University. Laptop thief arrested in Vladivostok A former high...

16-07-2013, 15:45, eng news
July 14 about half past eleven on duty search and rescue team in Vladivostok received a message from the captain of the boat CP-25 that his boat with four passengers on board lost speed at Cape...

17-08-2013, 17:30, eng news
Prosecutor's Office of the Leninsky district of Vladivostok revealed numerous violations in the activities of subordinate Far Eastern Branch of the Russian Academy of Sciences institutions using...
10-06-2013, 16:46, eng news
Brigade of the municipal enterprise «Roads of Vladivostok» continue to work on updating the markings on the city highways. Last weekend on the streets of Russian dealt a double solid and dashed...

29-08-2013, 15:00, eng news
On Wednesday, August 28 around 9:00 am on the 106 kilometer highway Vladivostok - Nakhodka - Port East has been a serious accident. Car Toyota Vista, driven by a 25-year-old boy drove into oncoming...

5-09-2013, 11:45, eng news
September 8th elections will be held in Vladivostok mayor. At a number of polling stations will be cultural events. On a makeshift stage will creative teams - vocal and dance - children's art schools...

9-09-2013, 04:42, eng news
September 72013 the day of the overflow water through the dam in the village of Mendeleev, Komsomolsk-on-Amur Siberian regional rescue search and rescue team conducted a unique operation to evacuate...

6-03-2013, 08:05, eng news
Appendix "Record Manager" has helped representatives of "Construction and assembly company" NEVADI "to register your business......