ЗНАКОМСТВА
КРАСОТА
ЗДОРОВЬЕ
ТУРИЗМ
АВТОНОВОСТИ
НОВОСТИ СПОРТА
Chapter Vladivostok chose to sketch a unique monument to Vladimir Vysotsky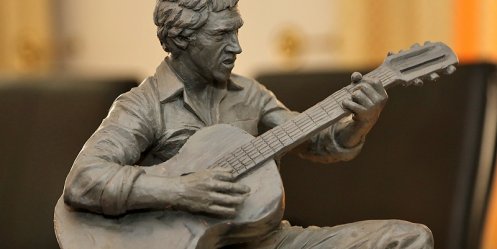 The head of the Primorye capital Igor Pushkarev finally chose what will be the city sculpture of Vladimir Vysotsky in Vladivostok.
Recall the mayor's dream - to give the city a monument to the great poet, singer and actor Vysotsky, to whose work he had the greatest respect. As planned by Igor Pushkarev, it will not just be a sculpture, a musical monument, around which all day to play songs of Vladimir Semenovich. Such monuments Wysocki found nowhere else in Russia.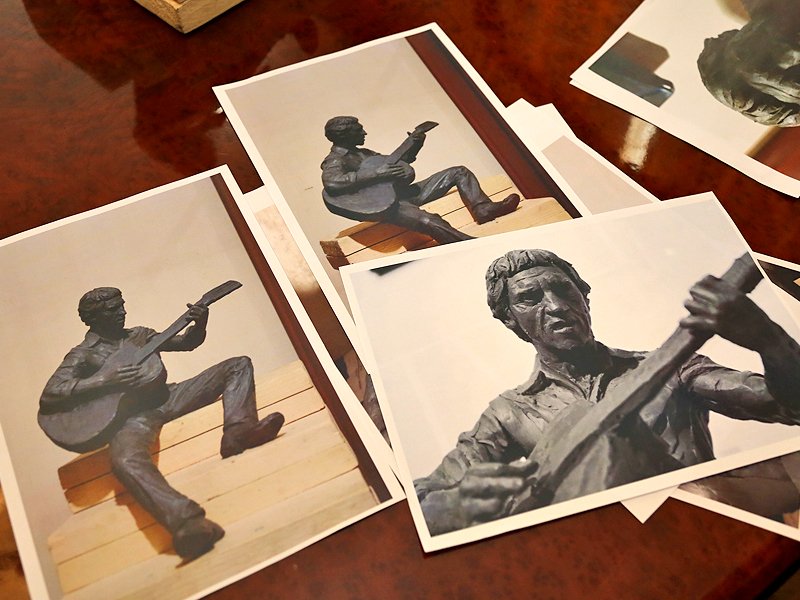 Almost two years head of Vladivostok carefully selected among many designs offered by sculptors, "his" Vysotsky. At a meeting with young artists and sculptors mayor shared his vision of the future monument : "One of the ideas - Vladimir S. sitting with a guitar on a bench in the square, and here all day quietly heard his songs - described his idea Igor Pushkarev. - You can sit down and listen to the words of wisdom, to feel his pain, and sometimes a tear, to think about life Such is the "closest" sculpture will find each of us a Vysotsky. "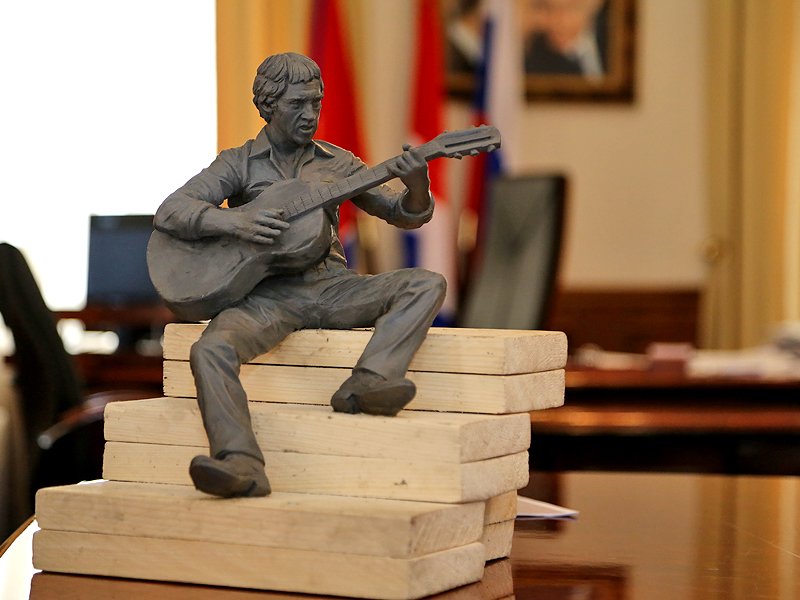 It seems that with a working model of the sculpture of the great singer and poet, head of Vladivostok determined. The best option in his view offered 28-year-old sculptor Peter Chegodaev. As acknowledged by Peter himself, he tried to create not pretentious monumental monument, urban sculpture simple and clear to everyone Vysotsky.
Igor Pushkarev has asked the sculptor to work on the face of Vladimir Semenovich, and make his way to the parts that are able to understand and evaluate the individual experts and fans Vysotsky. After begin production of the first in the country musical monument to Vladimir Vysotsky. Install it in the theater will be a square in the center of Vladivostok.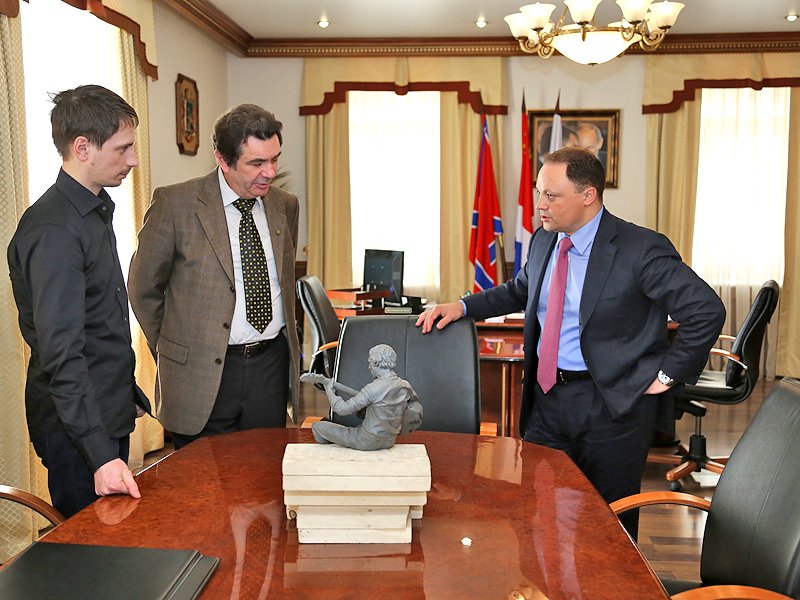 "I love and respect the work of Vladimir Semenovich consider him a legendary figure, - Said Igor Pushkarev. - Always wanted to put in Vladivostok monument to this great man. Decided that it could be also musical. This project is the city budget, I put into this monument their personal funds to help other people with money, not indifferent to the creation of Vysotsky. Therefore monument - will be just a gift to the city. I hope that I will hand it vladivostoktsev this summer. "

24-04-2013, 21:10, eng news
The festival was held in Vladivostok professions. Organizer of the event, designed to help students choose their future profession, delivered humanitarian Vladivostok Commercial College (PHOTOS)......

19-04-2013, 21:00, eng news
Division of city banks are advised not to pay attention to the "alarming" information......

9-07-2013, 12:31, eng news
As the member of the Legislative Assembly of Alexander Bekhter, the construction of a fitness center was planned in the regional development program of physical education and sport, but because of...

7-08-2013, 22:16, eng news
The Investigative Committee in the Primorsky Territory completed a criminal case against a man born in 1972. He is charged with sexual assault. Pervert in Vladivostok will go to trial on July 15 last...

26-03-2013, 16:40, eng news
Educational institutions Vladivostok received cash awards from the mayor. Prizes and certificates were raffled among schools, kindergartens and institutions of further education. (PHOTOS)......
25-06-2013, 21:47, eng news
Today, June 25 the duty of the police Department received a report of a resident of the village of Chuguevka. The man has told that the building of the house of culture on Sovetskaya street he met my...

25-08-2013, 23:02, eng news
happened. In China, on the border with Russia broke through the dam. It happened on 21 August, but only now has information on the incident. As a result of dam affected more than 16000 farmers, crops...
11-06-2013, 17:32, eng news
Referral services and system - this is something without which it can not survive to modern man. Always require a single resource where you can get answers to all the questions: where to buy...
27-03-2013, 11:50, eng news
Information Service Radio "Lemma" - News of the full range!......

19-09-2013, 11:13, eng news
In the capital of Primorye completed Annual Forum of the Russian American Pacific Partnership (RAPP). RAPP forum ended in Vladivostok International event held September 17 - 18. At the final press...