ЗНАКОМСТВА
КРАСОТА
ЗДОРОВЬЕ
ТУРИЗМ
АВТОНОВОСТИ
НОВОСТИ СПОРТА
In Primorye drunken feast ended with a double murder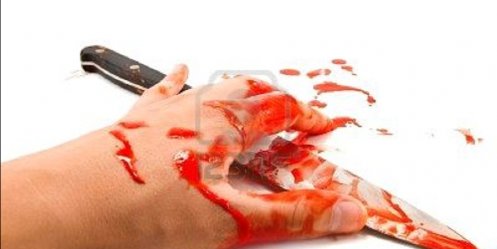 On Monday, April 8 in an apartment on the street. Peace in Arsenyev bodies were found men born in 1971 and women born in 1952 with multiple stab wounds.
On this fact, investigators seaside TFR opened a criminal case under paragraph "a" of Part 2 of Art. 105 of the Criminal Code (murder). On suspicion of double murder has been detained previously convicted familiar victims born in 1980.
According to investigators, on April 6 suspected drunk falling out with your friends, and flew into a rage, grabbed a knife and killed them both. Now a man arrested in the case of a forensic examination: medical, fingerprinting, biological, investigative. Examine witnesses.

24-04-2013, 21:10, eng news
The festival was held in Vladivostok professions. Organizer of the event, designed to help students choose their future profession, delivered humanitarian Vladivostok Commercial College (PHOTOS)......

19-04-2013, 21:00, eng news
Division of city banks are advised not to pay attention to the "alarming" information......

9-07-2013, 12:31, eng news
As the member of the Legislative Assembly of Alexander Bekhter, the construction of a fitness center was planned in the regional development program of physical education and sport, but because of...

7-08-2013, 22:16, eng news
The Investigative Committee in the Primorsky Territory completed a criminal case against a man born in 1972. He is charged with sexual assault. Pervert in Vladivostok will go to trial on July 15 last...

26-03-2013, 16:40, eng news
Educational institutions Vladivostok received cash awards from the mayor. Prizes and certificates were raffled among schools, kindergartens and institutions of further education. (PHOTOS)......
25-06-2013, 21:47, eng news
Today, June 25 the duty of the police Department received a report of a resident of the village of Chuguevka. The man has told that the building of the house of culture on Sovetskaya street he met my...

25-08-2013, 23:02, eng news
happened. In China, on the border with Russia broke through the dam. It happened on 21 August, but only now has information on the incident. As a result of dam affected more than 16000 farmers, crops...
11-06-2013, 17:32, eng news
Referral services and system - this is something without which it can not survive to modern man. Always require a single resource where you can get answers to all the questions: where to buy...
27-03-2013, 11:50, eng news
Information Service Radio "Lemma" - News of the full range!......

19-09-2013, 11:13, eng news
In the capital of Primorye completed Annual Forum of the Russian American Pacific Partnership (RAPP). RAPP forum ended in Vladivostok International event held September 17 - 18. At the final press...