ЗНАКОМСТВА
КРАСОТА
ЗДОРОВЬЕ
ТУРИЗМ
АВТОНОВОСТИ
НОВОСТИ СПОРТА
Vladivostok residents committed suicide by jumping off a bridge Russian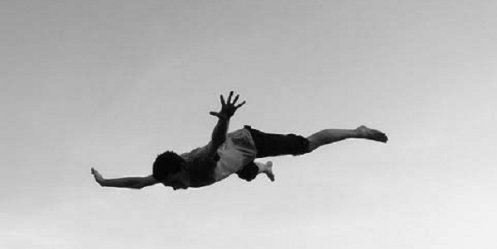 The first case of suicide in the Russian bridge was recorded in Vladivostok today at 5:00.
As it became known Primore24 IA, decided to commit suicide man - the driver of Toyota Crown - went to the bridge leading to the island in the early morning, when the flow of traffic there is almost zero. Suicide car stopped, overcome barriers, and jumped into the icy water. Chance to survive the unfortunate it was not simple, as there was no way to prevent this disaster.
After the rise of the body will be established the identity of the deceased, his family will give (if they exist) - relatives or friends who died have yet to determine for themselves what prompted such a suicidal step.
Soon IA primore24 give details of the incident.

29-08-2013, 15:18, eng news
Vladimir Putin arrived from Siberia in the Amur region at night. I spent the night in a boarding house near Blagoveshchensk. The morning held a meeting at the airport in the regional center. Then,...

22-07-2013, 19:33, eng news
In the framework of the XI International Film Festival of Asian Pacific Countries "Pacific Meridian" is a retrospective of the outstanding Soviet and Russian film director Alexei German, who died...

15-03-2013, 10:21, eng news
This popular trend of street art, like graffiti from yarn or yarnbombing (born - the "explosion of yarn"), and got to Vladivostok......

15-07-2013, 14:48, eng news
July 13 at the Sports waterfront townspeople watched a movie on the street. More than a hundred vladivostoktsev, wrapped in blankets, enjoyed her acting Jim Carrey in the film " Always say "yes ...

12-08-2013, 16:36, eng news
The police establish the causes and circumstances of the accident, which killed a young family. The accident occurred on August 9 around 17:00 pm. Behind the wheel of the car «Toyota Corolla» was a...

16-07-2013, 22:17, eng news
July 32012 on the island of Popov's decision Vladivostok Administration was created public bath. More recently, there goes staff Vladivostok beauty to help with the beauties of the island to maintain...

2-08-2013, 20:02, eng news
After the completion of construction work on the wall will create an art installation "The Silent regatta." As the chief artist of the city, the chief of the department of urban design Vladivostok...

26-04-2013, 15:30, eng news
The event was organized by the Office of Youth Affairs Administration of Vladivostok with youth social organization "Alternative"......

10-07-2013, 14:30, eng news
The event was attended by over 25 participants of the Union of Business Women of Khabarovsk - representatives of small businesses, public figures, leaders of various organizations and foundations....

4-04-2013, 07:20, eng news
Representatives of municipal governments, businessmen and leaders discussed the environmental problems in Vladivostok nakolpennym and exchanged experiences......