ЗНАКОМСТВА
КРАСОТА
ЗДОРОВЬЕ
ТУРИЗМ
АВТОНОВОСТИ
НОВОСТИ СПОРТА
Vladivostok will host a festival of healthy lifestyles, "Run Me"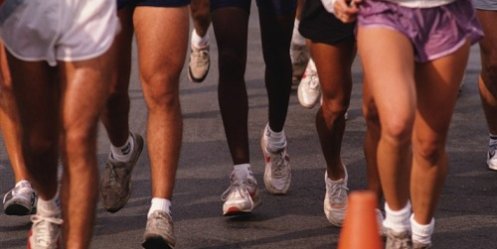 Far Eastern District Festival of healthy lifestyles, "Run Me" will be held April 272013 from 11:00 to 20:00 in Vladivostok on the basis of the student concert and theater complex Underground (41a Gogol Street, VSUES). The festival will stage the District All-Russian competition of youth projects on healthy living, "Run Me" (the position on the website Rosmolodezh Http://www.fadm.gov.ru/docs/11/) .

The event is organized by the Department of Youth Affairs Primorye cooperation with the Federal Agency for Youth Affairs of the Russian Federation "Rosmolodezh."

To attend the event are invited activists of youth projects and organizations, as well as an interest in sport and healthy way of life, young people aged 18 to 30 years.

"Healthy Youth - Healthy Generation Primorye with active citizenship and healthy ambitions in the development of the region, - said Alexander Kaydanovich, Director, Department of Youth Affairs of Primorsky Krai. - We expect to attract the attention of the leaders and activists of youth organizations of Primorsky Krai and all interested youth the region. "

Note the purpose of the festival - to unite on one platform of modern technology and practices in the field of healthy lifestyle and introduce them to the youth community. For the participants will be organized fitness training - popular, effective and safe lessons, developing a healthy and beautiful body, cooking classes, menu which only gourmet cuisine, the relevant concepts of healthy eating, and the lessons of sports and modern dance. All participants need to have at his gym clothes and shoes.

28-03-2013, 11:00, eng news
Orienteering Federation congratulates the athletes with good results and wish them further success......
11-06-2013, 22:00, eng news
In the court in Vladivostok continues hearing the criminal case against 30-year-old drug addict. He had previously been convicted, and now again in the near future will go to prison for raping a...

21-05-2013, 16:20, eng news
On-site road signs have been installed, while covered with a protective film. Running the above motion will be carried out from 0000 am on 23 May 2013. (MAP)......

15-04-2013, 19:11, eng news
For shipping company "Roman" in the Primorye Territory in Bailiffs 40 execution proceedings. By decision of the Frunze district court of Vladivostok bailiffs must collect from the company 37 million...

4-04-2013, 04:20, eng news
Sberbank CEO German Gref, Russia summed up in 2012 and answered questions from investors......

13-08-2013, 17:15, eng news
Competitions World Cup Rally-raid on aquabikes will meet all international safety standards. In all watercraft will be installed GPS-trackers, you can use them to send a distress signal and...
10-07-2013, 14:31, eng news
A source told RIA VladNews, claims the EU touched utilization fee on imported cars in the Russian Federation. According to the deputy director of the Department of Trade Negotiations Catherine...

27-03-2013, 10:50, eng news
Repellent, insect repellent, "correct" Protective clothing for forest walks can be powerless against the ubiquitous tick......

16-04-2013, 13:00, eng news
The mayor insisted that new sports facilities were built to the latest standards. (PHOTOS)......
10-07-2013, 21:17, eng news
Today, July 10 Mayor Igor Pushkarev presented to young people (and in the Technical high school taught only boys) multipurpose sports field. "We've never had it before - says 11-grader Dima - doing...