ЗНАКОМСТВА
КРАСОТА
ЗДОРОВЬЕ
ТУРИЗМ
АВТОНОВОСТИ
НОВОСТИ СПОРТА
Vladivostok drunk avtougonschika attacked police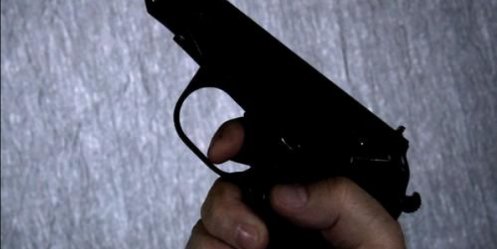 Vladivostok arrested a man who tried to break away from the cops on ugnanoy car "Toyota Fit". To neutralize the hijackers enforcers to use their weapons - fired into the air.

Today around 3:00 police noticed a suspicious vehicle and asked the driver to stop the speaker. That, however, only added speed. After a short chase that ended near the house on Cypress, 4 man still out of the car, but not to surrender. Well-oiled avtougonschika joined with traffic policemen in the melee, but after the warning shot relieved.

According to the press service of the city police department, a resident of Vladivostok, born in 1976 of somebody else's car, which was being renovated. Man is not the first time subject to criminal liability. Now his administrative report st.1225 under Part 2 of the Administrative Code - "Failure to stop the vehicle," and for assaulting a police officer it may contain up to 10 years in prison.

18-03-2013, 05:25, eng news
The group made sure that all possibilities exist today water supply fully utilized......

13-04-2013, 15:00, eng news
Cossacks and police together bear patrol service in the streets, holding joint preventive measures, as well as to detect and deter crime in the environmental field......

24-07-2013, 22:03, eng news
The draft law "On the Ombudsman entrepreneurs in the Primorsky Territory" today, July 24 adopted at first reading. As RIA «VladNews» the press service of the Governor of the Primorsky Territory, edge...

23-05-2013, 18:30, eng news
In the seaside town police Lesozavdska approached by a man and told him that with tal witnessed the accident on the highway Lesozavodsk - Mountain Keys. A police officer was killed in a car accident...

15-04-2013, 19:00, eng news
Now utilities, Gorzelenstroya and townspeople have two weeks to prepare for a citywide campaign of cleanliness and health......

15-04-2013, 17:00, eng news
According to experts, the research presented is an analog of the drug substance JWH - 018......

29-04-2013, 17:10, eng news
Rosselkhoznadzor experts by checking two foreign vessels coming to Nakhodka, find the products with insects. Laboratory studies have confirmed that the mung beans in food stores on board «Heng Shun...

6-09-2013, 18:32, eng news
The parties discussed various aspects of Russian-Japanese relations in the sphere of education, innovation and research activities, and identified promising areas of cooperation of the Far Eastern...
27-05-2013, 15:31, eng news
Evening of May 26 in the Center for Crisis Management, it was reported that on the mountain Pidan Shkotovsky in lost tourist district of Primorye was born in 1987. On the mountain Pidan lost tourist...

9-07-2013, 12:30, eng news
Reason - 522 pounds of lettuce infected thrips, which has a quarantine status in the territory of the Russian Federation. Currently, all 23.2 tons of unsafe vegetable production returned back to...