ЗНАКОМСТВА
КРАСОТА
ЗДОРОВЬЕ
ТУРИЗМ
АВТОНОВОСТИ
НОВОСТИ СПОРТА
Vladivostok drunk avtougonschika attacked police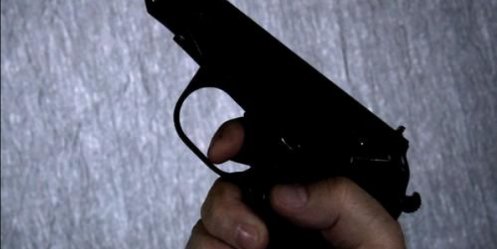 Vladivostok arrested a man who tried to break away from the cops on ugnanoy car "Toyota Fit". To neutralize the hijackers enforcers to use their weapons - fired into the air.

Today around 3:00 police noticed a suspicious vehicle and asked the driver to stop the speaker. That, however, only added speed. After a short chase that ended near the house on Cypress, 4 man still out of the car, but not to surrender. Well-oiled avtougonschika joined with traffic policemen in the melee, but after the warning shot relieved.

According to the press service of the city police department, a resident of Vladivostok, born in 1976 of somebody else's car, which was being renovated. Man is not the first time subject to criminal liability. Now his administrative report st.1225 under Part 2 of the Administrative Code - "Failure to stop the vehicle," and for assaulting a police officer it may contain up to 10 years in prison.
24-06-2013, 17:17, eng news
In the bodies of internal Affairs is a special type of work, so the concept of capacity for work of the police» may be formulated as a state of physical and spiritual abilities that allow him to...

31-07-2013, 13:47, eng news
has passed the exam. This year, her favorite child graduated from high school. Has passed the exam - well, by the way, deposited by 80-85 points for the exam. And the child went with her mother to...

14-04-2013, 11:00, eng news
Thanks to the wind from the north-west precipitation is expected: the sky is cloudless......

23-04-2013, 13:10, eng news
However, this work does not end there. On the instructions of Igor Pushkarev this year in Vladivostok will install another 10000 lights......

29-03-2013, 07:11, eng news
In the border areas of Primorsky Territory completed the investigation of a criminal case against a man who is suspected of corrupting young boys. Psychopath in Primorye corrupting minors According...

29-07-2013, 19:15, eng news
Passenger traffic has reached the million mark in July, reflecting the dynamics of the development of the airport......

29-05-2013, 20:30, eng news
In the next year in Russia can be introduced charges for lorries for road use. Truck drivers will be paying for road use It is about those tracks, which are administered by the Federal Road Agency....

17-08-2013, 17:15, eng news
Until the election of the head of Vladivostok, scheduled for Sept. 8 less than a month. To date, the registered candidates - nine. This is Andrew Andreychenko of Liberal Democratic Party - a resident...

4-07-2013, 14:17, eng news
В своем Указе глава государства поставил четкие задачи по ликвидации аварийного жилого фонда в стране. По данным полпредства, доля аварийного жилья в субъектах Федерации округа составляет 1,7% или 2...

12-09-2013, 19:40, eng news
Supervises the work on livelihoods in the chief state inspector of the Russian Emergencies Ministry GIFT Vadim Sergeev. The daily operation of the flooded village residents are provided with food,...