ЗНАКОМСТВА
КРАСОТА
ЗДОРОВЬЕ
ТУРИЗМ
АВТОНОВОСТИ
НОВОСТИ СПОРТА
South Korea suggests that North Korea in the coming days will blow a fourth nuclear warhead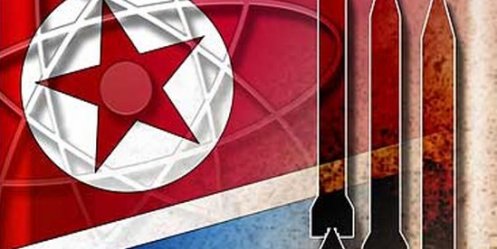 Photo: profi-forex.org

North Korea may be preparing for a fourth nuclear test, said the South Korean government. This writes the Russian service of BBC.

Unification Minister countries Ryu Jae Kil told a parliamentary hearing on Monday that the North Korean nuclear test Pung-ri was an increase in activity, which is reminiscent of that which preceded Press the third nuclear test, held in February 2013.

Another representative of the South Korean government announced that it was unclear whether North Korea is preparing to launch another ballistic missile, or is it just a ploy to put further pressure on the U.S. and other countries.

Pyongyang has previously warned foreign diplomats that after April 10 will not be able to guarantee their safety.

Meanwhile, the head of the Defense Ministry of Japan Itsunori Onodera announced that the armed forces were ordered to intercept any North Korean missile, flying to Japan.

The situation on the Korean peninsula escalated in March, when the DPRK authorities have taken a number of tough statements, including the possibility of using nuclear weapons.
7-05-2013, 09:20, eng news
Pictures, posters, models, crafts young contestants on "The Safe Way through the eyes of children" can be seen every day from 8 am to 20 pm until May 16......

29-07-2013, 18:16, eng news
Investigators in the Primorsky Territory opened a criminal investigation into the discovery of human remains in abandoned cottages between settlements Dushkin and Livadia. Human skeleton found near...

15-07-2013, 14:30, eng news
On the last Sunday, July 14 in the Ussuri urban district on a motorcycle crashed 17-year-old boy. 17-year-old man died in a motorcycle traffic police VestiRegion.ru reports that the young man was...
27-05-2013, 19:40, eng news
Most violations are detected at an expenditure of budgetary funds, the use of diagnostic equipment and of training to IU......

27-05-2013, 12:20, eng news
In Lesozavodsk 18-year-old local man assaulted two children. Holding one of the girls, the attacker brutally beat her and raped her. The second child was able to escape......

5-03-2013, 11:45, eng news
In Primorye, as well as throughout Russia, coming era of e-passports. Since January this year started issuing universal electronic cards (UEC)......

2-08-2013, 15:45, eng news
The seller told me that the sales floor penetrated two guys and threatening object, like a gun, stole the day's takings. Detectives Criminal Investigation Police Department Internal Affairs of Russia...

15-03-2013, 12:30, eng news
The degree of alterity closest mayoral elections in Vladivostok - in question first, it became clear that there would be "a single candidate from the opposition." Parties that call themselves...

11-07-2013, 11:45, eng news
Buying a home - it's not just a choice of walls and the creation of home comfort for years to come. Important role in this is the help of experienced professionals. The experience and professionalism...

24-05-2013, 12:20, eng news
Now the police establish the causes and circumstances of the accident......