ЗНАКОМСТВА
КРАСОТА
ЗДОРОВЬЕ
ТУРИЗМ
АВТОНОВОСТИ
НОВОСТИ СПОРТА
Sberbank holds Investor Day in New York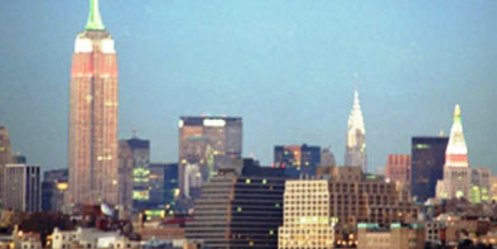 Photo: Savings

Sberbank of Russia for the first time held a Investor Day in New York. April 3 was a similar event in London. During the days of the investor, President, Chairman of the Board of Sberbank of Russia German Gref announced preliminary results of the development strategy of the Savings Bank until 2014 and spoke about the future direction of growth, - the Far East Bank of Sberbank of Russia.

The event was also the deputy chairman of Sberbank Alexander Morozov, Andrew Don, Torbakhov Alexander, senior vice president of Sberbank Vadim Kulik. The materials can be found in the activities bldg f Subscribe.

"Sberbank first held investor days in key international financial centers in the world - said German Gref. - We appreciate the effectiveness of the work: dialogue between Sberbank and investors was interesting and constructive, and he will be continued on an ongoing basis. "
11-07-2013, 17:15, eng news
The investigating authorities in Primorye have opened a criminal case against a company commander of a battalion in the Police Department of the private security for the city of Vladivostok. The...

29-03-2013, 06:11, eng news
posts. In a new way now accept paid receipts from debtors bailiffs in Primorye. Bailiffs in Primorye work with debtors a fresh reason - remoteness of many villages of the district center. Living in...

9-07-2013, 23:02, eng news
- 21 years ago - says theater director Victor Busarenko - when I was still working at the theater named after Maxim Gorky, I was approached by the puppet theater actress Tatiana and Natalia...

1-05-2013, 17:10, eng news
In the Sunday, May 5 at the airstrip in the Bay Azure will host the first stage of the day the Open Championship League Vladivostok on drag racing. According to preliminary information, will take...

14-07-2013, 21:32, eng news
Under the guidance of the young police protesters took to the main street of Ussuriysk and handed leaflets to drivers, smileys, stars with the ticker symbol, a card with the words "Smile and buckle...
16-03-2013, 14:50, eng news
In the disclosure of the crime helped circulation concerned citizens to "hotline" Drug......

7-05-2013, 16:20, eng news
Today, May 7 on the eve of Victory Day, was inaugurated Avenue of Heroes. Victory Park was decorated with 23 granite with the names of the fallen star (PHOTOS)......
28-03-2013, 03:00, eng news
The amount of funding is estimated Minvostokrazvitiya routines to 79 billion rubles., Of which 44 billion rubles. - The federal budget......

18-04-2013, 16:00, eng news
The dose rate of gamma radiation on the detainees parts and vehicles exceeded the natural background radiation in the dozens of times......

4-07-2013, 19:45, eng news
The Investigative Committee on Transport has completed the investigation of the criminal case against the former head of the customs office seaport of Vladivostok Vladivostok customs. He is accused...