ЗНАКОМСТВА
КРАСОТА
ЗДОРОВЬЕ
ТУРИЗМ
АВТОНОВОСТИ
НОВОСТИ СПОРТА
Sberbank holds Investor Day in New York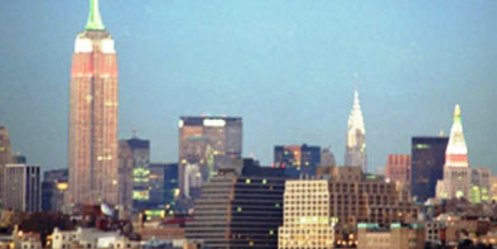 Photo: Savings

Sberbank of Russia for the first time held a Investor Day in New York. April 3 was a similar event in London. During the days of the investor, President, Chairman of the Board of Sberbank of Russia German Gref announced preliminary results of the development strategy of the Savings Bank until 2014 and spoke about the future direction of growth, - the Far East Bank of Sberbank of Russia.

The event was also the deputy chairman of Sberbank Alexander Morozov, Andrew Don, Torbakhov Alexander, senior vice president of Sberbank Vadim Kulik. The materials can be found in the activities bldg f Subscribe.

"Sberbank first held investor days in key international financial centers in the world - said German Gref. - We appreciate the effectiveness of the work: dialogue between Sberbank and investors was interesting and constructive, and he will be continued on an ongoing basis. "

8-07-2013, 23:48, eng news
A monument to the poet and actor Vladimir Vysotsky - a long-standing dream of Igor Pushkarev. Almost two years head of Vladivostok carefully chosen among the many designs offered by sculptors, "his"...

19-04-2013, 16:00, eng news
Helicopter MI-8 following in the city Spassk - Far to practice training runs, was also involved in the raid on monitoring forest fire and flood situation......

20-08-2013, 14:02, eng news
As reported by the Department of Agriculture and Food of the Primorsky Territory, the winner is the 25 manufacturers. Among them - LLC "Seaside confectioner", JSC "Vladkhleb", LLC "Ratimir", LLC...

15-03-2013, 12:55, eng news
A unique chance to look at the original masterpieces XX centuries is vladivostoktsev this Friday (PHOTO)......
31-07-2013, 13:48, eng news
In Vladivostok, discussed the idea of organizing the fireworks festival. It sounded Mayor Igor Pushkarev live radio "Lemma", which lasted for the radio station from 8 am to 10 am. "In Vladivostok is...

17-05-2013, 13:30, eng news
Primorsky Territory Governor Vladimir Miklushevsky today, May 17 assessed the planning and tactical training to curb terrorist activities in the province. In Primorye completed counterterrorism...

22-09-2013, 16:04, eng news
26-year-old resident of Vladivostok took from his own grandmother's gold chain. With respect to the suspect remanded in the form of restriction. As the press service of the Ministry of Internal...

27-03-2013, 13:00, eng news
In partisan teenager received a fatal electric shock. Three teenagers were walking near the train station, and one of them climbed on the tank of a freight train. Teenager killed in Primorye from...

30-03-2013, 08:00, eng news
Her friends are still at large, police appealed for help to the residents of the region. (PHOTOS)......
28-06-2013, 21:15, eng news
In Artem in celebration of Youth Day celebrated young people - active participants in urban affairs, the winners of competitions, contests and festivals, urban, regional and federal levels, the...