ЗНАКОМСТВА
КРАСОТА
ЗДОРОВЬЕ
ТУРИЗМ
АВТОНОВОСТИ
НОВОСТИ СПОРТА
In the port of Vladivostok started preparing for "northern delivery"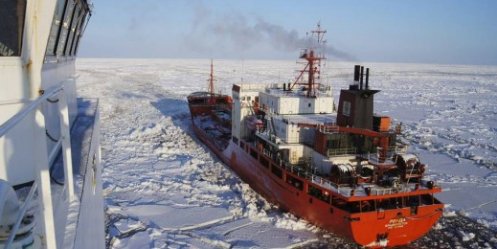 Commercial Port of Vladivostok (included in the transport group FESCO) concentration starts cargo destined for the northern territories of the Russian Far East.

Manufacturing capabilities stevedore allow delivery of goods to the Chukotka Autonomous Okrug in the port of Anadyr and in the port of Providence points, Egvekinot, Bering and Pevek.

Scheme delivery via CPV includes railway component, surveyor, agent and forwarding, sea carriers. All this provides a full range of cargo services. Clients working with CPV, provided specific conditions to generate loads in warehouses and ports for transshipment rates.

Sending goods to start in May. Tramp fleet schedule will be adjusted as the formation of consignments. Then will begin shipping line ("FADL") with regular stopovers scheduled in Vladivostok, Anadyr, Egvekinot, Providence. In August, scheduled flight to Port-point Pevek.

Commercial Port of Vladivostok is a base point for the implementation of socially important Chukotka-Arctic delivery. The main cargoes handled by the CPV for the northern territories - containers, fuel, machinery, construction materials, consumer goods in the amount of 70 to 100 tons.

3-09-2013, 01:45, eng news
Today, September 2 Vladivostok was a series of festive events dedicated to the end of World War II. Themed events began with the laying of flowers at the stele "Vladivostok - a city of military...

18-03-2013, 11:54, eng news
The famous novelist, who served ten years in the Northern Fleet, about three o'clock spoke to students Palo......

18-05-2013, 11:20, eng news
The Dodgers played the "Forex" using money from unsuspecting clients, but came the day when return the money with interest, they just had enough......

19-09-2013, 19:04, eng news
The volume of harvested vegetables in the agricultural enterprises of Primorye to date than last year. Harvest in Primorye more than last year, reported director of the Department of Agriculture and...

8-03-2013, 11:05, eng news
Everybody can buy cute gifts and handmade souvenirs that are produced students of social organization, "Good work." (PHOTOS)......

15-04-2013, 14:00, eng news
Human rights defenders do not lose hope to save the fair name of retired officers, while prosecutors are hoping to land him for the offense......

23-04-2013, 18:20, eng news
Today in Vladivostok held the opening ceremony of the new Mazda 6 production. The ceremony at the plant «Sollers» took part Primorye Governor Vladimir Miklushevsky. Issue 6 Mazda began in Primorye...

16-05-2013, 10:20, eng news
Employees told drug enforcement recruits spring draft of the legal, medical and social consequences of drug use......

17-09-2013, 21:44, eng news
Round table on "Current state and prospects of development of small business in the Far Eastern Federal District" was held in Vladivostok. The event was attended by Vice-President of OAO "Sberbank of...

16-04-2013, 13:00, eng news
The victim with brain concussion was taken to "tysyachekoechnuyu" hospital......