ЗНАКОМСТВА
КРАСОТА
ЗДОРОВЬЕ
ТУРИЗМ
АВТОНОВОСТИ
НОВОСТИ СПОРТА
CEDAR bank - is "to last"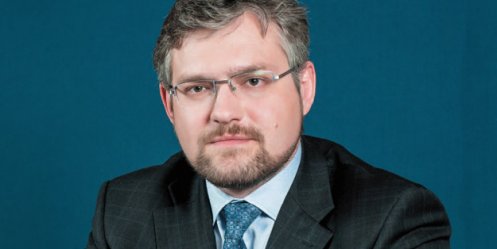 Photo: expert.ru

On Wednesday, April 3 the site www.interfax.ru hosted an online conference chairman of the commercial bank "Cedar" Cyril Citro. Chairman of the Board said,to journalists, addressing such topics as the growth rates of deposits and mortgages.

Usually in their names banks focus on their own business acumen - "profit", "commerce", "avant-garde". Tell us why your bank is called "Cedar"? Very interesting!

Thanks for the question, I did a lot of interest in it. In the mythology of different nations cedar symbolizes vitality, splendor, reliability andbeauty. Almost all the dictionaries in the description of cedar to use the word "powerful." Here are a few facts - cedar wood is home to over a thousand (!) Years. By adulthood Koruna cedar becomes so broad that under it in the old days could take refuge from the elements of the Siberian expedition hunters. In ancient cedar used for the construction of temples, palaces, built ships, that is, that puts "to last". The ships, built of cedar wood, kept the most brutal attacks. Cedar needles ispersistent. Cedar trunk - always looking forward and upward. By maturity tree acquires powerful roots firmly adhere to any soil, so that the tree is extremely difficult to topple. In this sense, "Cedar" - a symbol of the will, and invincibility, firmness and stability, power, and majesty, dignity and prosperity.

Can you formulate a single sentence for potential clients answer a simple question - why do they have to become depositors is your bank?

We tried to minimize the risks - it's money for our investors. Therefore, we do not intend to distribute loans left and right. Naturally, of venture capital investments we are not talking. Reliability and again - reliability. We need to be sure their customers. And clients - believe in us. Today, with the total loan portfolio of 22.5 billion rubles, the share of overdue loans is 3.6%. And if we talk about loans, issued in 2011 there delayless than 1%. In addition, the "Cedar" is mandatory is a member of the Deposit Insurance and appropriate contribution to 700 thousand rubles reserved "Deposit Insurance Agency", and in Greece, we are a member of the European system of deposit insurance, which guarantees the safety of deposits up to 100000 euros.

Is the "Cedar" in the 100 largest banks in Russia?

At the end of 2012 in terms of net assets of the bank "Cedar"116 took place in the TOP-500 to RBC. This is a serious position and, of course, a very serious responsibility. The financial soundness of the bank "confirm credit ratings assigned by international rating agency Moody's -" B2 "on an international scale," Baa1 "on a national scale. As for the" first hundred, "that we are growing. Grow and before it, the" Cedar " there is a good future, I'm sure. Lets see the same RBC rating for next year or a maximum of one year.

Does the bank to expand its presence in the territory, and if so, what are the areas you are most interested in?

. course, we plan to expand our regional network. Already in the near future will open five new offices in the Krasnoyarsk region. Emphasis - Krasnoyarsk Krai and the Republic of Khakassia. now working on the issue of opening offices in the Central Federal District, Altai region, Yekaterinburg, will also enlarge business in Kuzbass. plans - opening another office in Greece.

What is at stake in the mortgage program? For which the total income of the borrower's bank "Cedar" mortgage loan?

interest rates on mortgages in Russian rubles - for the purchase of finished apartments bail purchased apartment - with contribution of 20% - 14.5%, with payment 50% - 13.5%. purchase of apartments to be built on bail of claims - for payment 25% - 15.5% when installment 50% - 14.5%. On buying a house on the security purchased homes - 15.5%. purchase of real estate on bail who own apartments - 15.5%. Credit is given, provided that the payment is not more than 55 % of the total income of the borrower on the loan in rubles and 40% of the income of the client on the loan in U.S. dollars and euros. This is why we have in the bank so low delinquency in payments.

Can customers use your bank maternity capital to pay the mortgage?

CEDAR The Bank operates a special program "Maternal capital" by which maternity capital can be spent as to repay a mortgage already, and as a down payment for a mortgage loan.

far as I know, in the past year, "Cedar" was a remarkable contribution "Vacation." Will these contributions in 2013?

Bank "Cedar" is trying to regularly carry out various actions, including on deposits . After contribution "holidays" were launched contributions "Birthday", dedicated to the 21 anniversary of the Bank, it was replaced by the contribution of "Snow Cedar." We are preparing a new spring campaign for depositors. We do not plan to repeat every time we offer interesting and competitive Program! Follow the news on the website of the bank, in the near future will start an exciting new deposit product.

Kirill, advise, as it is now better to keep your money - public deposits, or can be invested in real estate or gold as it was a few years ago?

Advise on this issue is very difficult. In each case it is necessary because of the particular situation. savings strategy is determined, first of all, the life cycle. If you are 45 years old, is to invest in assets subject to major variations in prices, such as gold, it is risky. But if you are 30 years or more ahead of the horizon of 30 years, then you can try investing in gold, in this case a good option. have real estate as an investment tool is complex and important problem of liquidity. you can not always quick to cash the money, if you suddenly need it. If you get an apartment for rent, the real rate of return of investment of 6-8% per annum. And in this sense, bank deposits, the rates for which are kept at around 10% more attractive. 'investment decisions is very individual. For possession of money, then it makes sense to keep money in the currency in which you plan to spend it.

keep seeing in advertising that banks raise interest rates on deposits. And are you planning?

In 2013 deposit rates will not rise. possible adjustment of the current rates. Such is the trend of monetary policy in Russia, because it is generally aimed at reducing the cost of credit. So the stakes the deposit will be reduced in the future. As they say, catch the moment. Our experts are closely watching the market and are ready to advise you on the most appropriate for you conditions. now is exactly the time when you can put your money on deposit at attractive terms.

. Thanks for chatting!
27-06-2013, 16:32, eng news
During control actions on the identification of implementation of low-quality and dangerous products, employees of the Ministry of internal Affairs and office of Rosselkhoznadzor revealed party of...

13-05-2013, 10:20, eng news
In the city administration decided to hold an international festival of brass bands. Idea was supported by the head of Vladivostok Igor Pushkarev......
28-06-2013, 21:31, eng news
On the stage you will see artists of the Mariinsky theatre Roman Muravitsky, Sergei Skorokhodov and Sergei Semishkur and the Pacific Symphony orchestra under the direction of conductor Tatyana...
18-05-2013, 18:20, eng news
Far East for housing orphans contributed nearly 2 billion......

19-04-2013, 12:00, eng news
At the time of the offense the young man was still a minor, but his accomplice to answer before the law to the fullest......

4-05-2013, 13:40, eng news
Cases sucking mites account for 21 administrative territories......

17-09-2013, 12:41, eng news
Drug addiction as a social phenomenon does not spare not only the consumers potions, but also their parents. Another addict, who lives on the street Karbysheva in Vladivostok for dose Framed own...
13-05-2013, 12:20, eng news
Despite the heavy smoke, the hostess tried to herself tried to put out the machine caught light, but after inhaling smoke, fell unconscious. (PHOTOS)......

25-03-2013, 09:24, eng news
The museum building at the time turned into a cabaret theater of the twentieth century. Many writers, artists, poets and musicians gathered at the ball on one of the most exciting moments in the...

8-03-2013, 09:52, eng news
The famous singer is not the first time arrives in the capital of Primorye - his last concert was a huge success......