ЗНАКОМСТВА
КРАСОТА
ЗДОРОВЬЕ
ТУРИЗМ
АВТОНОВОСТИ
НОВОСТИ СПОРТА
In Primorye police officer arrested, accused of raping a child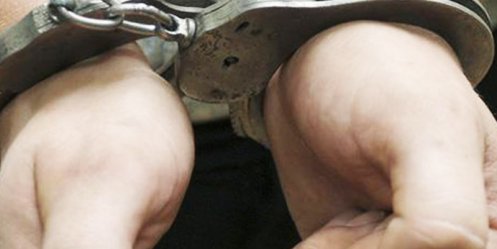 Investigation Department of the Investigative Committee of the Russian Federation in the Primorsky Territory is continuing to investigate a criminal case against a police officer accused of crimes against sexual inviolability child in the city of Nakhodka.

April 62013 the Federal Court granted the request of the city of Nakhodka Investigator Committee and was elected to the accused measure in the form of detention.

In the criminal case a forensic examination - a biological, medical, and other fingerprint, question witnesses.

6-03-2013, 10:22, eng news
In Primorye, the airbase Army Aviation "Chernigovka" held training flights of combat helicopters Ka-52 "Alligator", Mi-8AMTSh who have joined the air force base in the autumn of 2012 and the upgraded...

29-05-2013, 14:31, eng news
These days in South Korea is hosting an international investment exhibition. Projects presented at the Maritime investment exhibition in the prestigious event and participate Primorsky Krai....

7-08-2013, 13:00, eng news
Today, August 6 on appeal Primorsky Krai Court will consider just two complaints of workers PKU "Far Eastern Directorate of the Ministry of Regions of Russia". The essence of the complaint is as...
3-07-2013, 15:45, eng news
Students of educational institutions of the city two months I will work on socially significant facilities and on site in Eastern Petrochemical Company. Construction team in Nakhodka started work in...

28-08-2013, 15:02, eng news
3D-mapping show will be held in Vladivostok for the first time on Saturday, August 31 the Crown Prince on the waterfront at 23 pm and midnight. 3d-mapping - it's video projection technology to create...

31-08-2013, 01:30, eng news
On Bureyskaya plant completed idle discharges through the spillway of the dam. This decision was taken Amur STB due to the normalization of the flood situation. Singles discharges on Bureyskaya plant...
14-06-2013, 21:16, eng news
In the border area police received a report from a local resident. The man said that walking in the forest, 12 kilometers from the border village and found object resembling a bomb. The projectile...
6-06-2013, 17:46, eng news
Police are investigating the Nakhodka so-called "dark" accident - unknown driver knocked down 4-year-old boy on the streets of Long-Range. Police search finds the driver, brought down a child with a...

30-04-2013, 13:10, eng news
In Ussurijsk launched social-patriotic action "veterans of war and labor - the care and attention", dedicated to the Victory Day. The action takes place for veterans in Ussuriysk May 6 and 7 veterans...

9-09-2013, 17:30, eng news
In Vladivostok, in one of the fish-processing plants, Rosselkhoznadzor inspectors discovered 13 tons of herring overdue. 13 tons of herring overdue found in Vladivostok in the shop on the street Snow...