ЗНАКОМСТВА
КРАСОТА
ЗДОРОВЬЕ
ТУРИЗМ
АВТОНОВОСТИ
НОВОСТИ СПОРТА
On fire in Primorye hit 7-year-old girl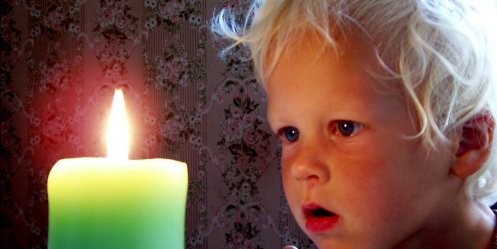 Vladivostok, IA Priomre24. April 618 hours and 49 minutes to control fire was reported a fire in an apartment in an apartment building at street Moscow city Ussuriysk. Immediately to the place of fire were sent fire brigades.


Arriving on the scene after 7 minutes, firefighters scouted. In one of the apartments were burning household goods and furniture. Having started fighting, in 19 hours 04 minutes the fire was localized, and in 19 hours, 46 minutes completely eradicated. The total area of the fire was 10 sq.m.

The fire damaged a girl born in 2006 diagnosed with carbon monoxide poisoning mild, the victim was admitted to a children's hospital. Cause of the fire is set.

All were involved in extinguishing 11 personnel and three items of equipment.

Wallet Phone Fire and Rescue 010.

30-04-2013, 12:00, eng news
According to the Russian police, the man raped his 15-year-old stepdaughter in 2007 in the Amur region, and in 2010 - admitted indecency against his own daughter, who was then 11 years old......

2-08-2013, 15:48, eng news
The driver of the car, "Honda Civic" and move on state highway Khabarovsk - Vladivostok from the village in the direction of Glukhovka Banevurovo drove into oncoming traffic and collided with a motor...

1-04-2013, 11:10, eng news
In the Children's Creativity Center will determine whose class was the best this year......

24-05-2013, 14:20, eng news
It turned out that the woman with whom the girl was gone, was familiar to her mother. Now 6-year-old resident of Dalnegorsk returned parent......
10-05-2013, 16:20, eng news
Concerning the arrested criminal case under part 1 of article 158 of the Criminal Code (theft). He faces a sentence of imprisonment for a term not exceeding two years......
3-05-2013, 16:20, eng news
Bay Chung Ho - South Korean American descent. At trial, he admitted the allegations against him in the "hostility and attempts to destabilize the situation in the DPRK."......

6-08-2013, 15:01, eng news
In areas of Primorsky Krai continued liquidation of the last cyclone, it clarifies the list of victims of residents' homes to pay them compensation. By working together AFPS Primorsky Krai - FSUE...

1-03-2013, 04:40, eng news
Last year, the departments of bailiffs in Primorye 7000 considered 635 complaints residents. Bailiffs summarized the Petitions most accessed for alimony - 1725 time for Housing - 421 and the Labour...

17-09-2013, 13:43, eng news
September 162013 in an apartment on Gorky Street in Dalnegorsk found the body of 34-year-old woman with signs of violent death, stab wounds to the body. Woman stabbed in Primorye friend of this fact...

5-05-2013, 12:20, eng news
The injured traffic police to maintain order on the road in the area of the Intercession of the park, from where the Easter procession......