ЗНАКОМСТВА
КРАСОТА
ЗДОРОВЬЕ
ТУРИЗМ
АВТОНОВОСТИ
НОВОСТИ СПОРТА
On fire in Primorye hit 7-year-old girl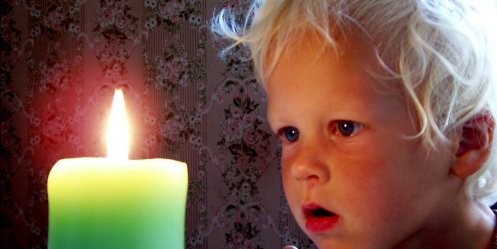 Vladivostok, IA Priomre24. April 618 hours and 49 minutes to control fire was reported a fire in an apartment in an apartment building at street Moscow city Ussuriysk. Immediately to the place of fire were sent fire brigades.


Arriving on the scene after 7 minutes, firefighters scouted. In one of the apartments were burning household goods and furniture. Having started fighting, in 19 hours 04 minutes the fire was localized, and in 19 hours, 46 minutes completely eradicated. The total area of the fire was 10 sq.m.

The fire damaged a girl born in 2006 diagnosed with carbon monoxide poisoning mild, the victim was admitted to a children's hospital. Cause of the fire is set.

All were involved in extinguishing 11 personnel and three items of equipment.

Wallet Phone Fire and Rescue 010.

20-08-2013, 13:45, eng news
At Monday, August 19 in a private house in the village of Borisovka body was found 47-year-old man with a stab wound to the torso. Given the evidence, the investigating authorities of the TFR in the...

9-04-2013, 12:50, eng news
In place of a night scene employs six people, working as a technician......
28-06-2013, 21:31, eng news
Congratulation honorary citizens recorded in the Park of Honorary citizens, inaugurated on 152-th birthday of the Vladivostok. «I live in this city for over 50 years and I can compare it once was,...

22-03-2013, 02:40, eng news
On Saturday, March 23 as part of the All-Russian protest in Vladivostok on the forecourt at the monument to Vladimir Lenin at 15:00 held a rally against the upcoming introduction of standards for...

1-04-2013, 12:10, eng news
Video "The fourth trolley", shot with the participation of "volunteers" from among young people during the tour, "Mummy Troll" in Vladivostok, released April 15 (VIDEO)......
5-06-2013, 10:00, eng news
Victims are not present, injured one person. In extinguishing were involved: 91 personnel and 28 units of equipment. Main Department of EMERCOM of Russia for the Primorsky Krai strongly recommends...
28-05-2013, 13:40, eng news
In civilized countries of the world, there are between 40 to 60 donors per thousand, in the Maritime region, this figure is 11 people......

25-03-2013, 09:00, eng news
On the last Thursday of the social rehabilitation center "Sail of Hope" in Vladivostok fled four teenage girls. All police focused their search, but so far no positive results. The girls escaped from...

5-07-2013, 18:46, eng news
Primorsky Territory Governor Vladimir Miklushevsky personally congratulated the first newlyweds whose wedding was held in the new hall of ceremonies on the Ship Quay. New Wedding Hall took the first...

16-05-2013, 13:40, eng news
All in the immediate vicinity: the wilderness, glaciers and national parks are offered at the Anchorage, Alaska......