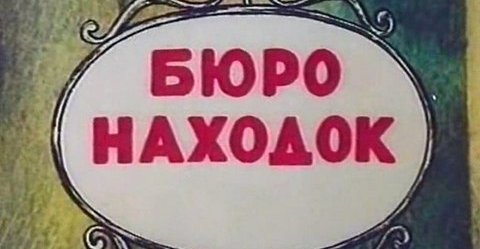 Photo: 1sn.ru

Russian Interior Minister Vladimir Kolokoltsev determined how to ensure the safety and return to their rightful owners found and handed over to the police documents, things, treasure, and other property, or the transfer of all of the goodness of an orphan in the appropriate state or municipal bodies, writes "Rossiyskaya Gazeta". A new ministerial order lurid detail this difficult and troublesome process.

People are used for any reason, contact the police. And now I will go for lost belongings and documents: the new concept is designed to provide residents MIA public services. Storage of lost things - the same service.

Found items will be stored in special rooms with racks, metal doors, barred windows, burglar and fire alarms, fire extinguishing agents, or in specially equipped warehouses. Overall things if they are not placed in a warehouse, have deposited in the organization, providing storage services under the contract. A documents, securities and valuables in safes upryachut.

Do not forget the police and homeless pets. Person responsible for the safety of all findings will have to find people who have the necessary conditions for keeping animals. Meanwhile, the police will have to find the owner of these animals.

With regard to the found money, they contribute to the account to record funds received in the interim order of the territorial body of the Ministry of Interior. Cash in the police not to leave - there is not a bank.

Passport and other unclaimed documents issued by state or local authorities, will be stored in the police 30 days. If they are not the master of, they will send in 5 working days to the authority which issued the documents.

If the police gets the treasure, it will keep as long as you need a scientist or an expert to determine whether it is the monuments of history and culture.

How to pass the find to the police? The detailed tell police who will take your application and make an entry in the log book.

By the way, all the findings necessarily verified accounting of stolen things and objects.