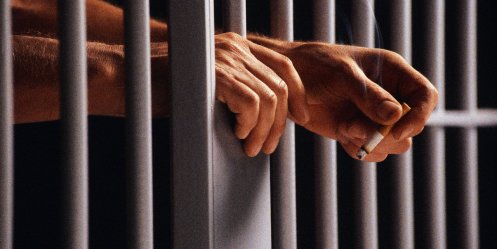 In the Find a police officer accused of raping a child.
As already reported Primore24 Agency, April 2 in an apartment on the street. Malinowski in Nakhodka unknown abused 7-year old girl. The attacker broke into the apartment after returning from school children. Once the offender has satisfied his lust and left the house, the girl managed to get through to the mother, she called the doctor and the police. The child was taken to the emergency room.
Upon investigating authorities TFR in Primorye was prosecuted.
As the agency in the Investigation Department TFR, April 5 on suspicion of committing a crime, was detained by police, held the post of duty of the temporary detention Russian Interior Ministry "partisan." Under the pressure of irrefutable evidence, he confessed to the crime. With his participation has audited statements at site. The audit revealed a man like stalking prey, how I got into the apartment and what happened then.
Now police captain charged with "b" part 4. 131 of the Criminal Code (rape), "b" part 4. 132 of the Criminal Code (sexual assault).
The criminal investigation is ongoing, a forensic examination: the biological, medical, and other fingerprint, question witnesses. SU representative TFR Aurora Roman stressed that investigators will be given a tough and principled legal assessment act cop who are on duty was to protect the citizens, while he has encroached on the sacred - a child's health.
In the near future investigator will request the court to capture 46-year-old accused in custody.
Meanwhile, as in the case of a murderer Nasty Lutsishin Ussuriisk, colleagues of 46-year-old Vladimir Bondarenko can not believe that their friend - brutal rapist pedophile. According to their characteristics, the man never gave a reason to suspect him of something like that - on the contrary, he behaved like a good family man.
Wife Bondarenko - kindergarten worker - also sided with her husband, refusing, however, to comment.