ЗНАКОМСТВА
КРАСОТА
ЗДОРОВЬЕ
ТУРИЗМ
АВТОНОВОСТИ
НОВОСТИ СПОРТА
Officer PPP Vladivostok for apprehending drunk hijackers was forced to open fire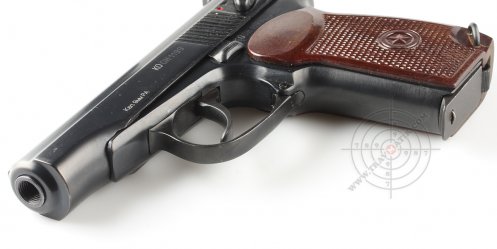 Vladivostok during detention avtougonschikov police used firearms.
Last night the house № 3 on the street. Neman PPP AMIA members to Vladivostok noticed Toyota Town Ace without numbers. When he saw the patrol car, the driver of Toyota sharply changed direction, increasing speed, tried to escape. Police began to chase.
The demands to stop the driver does not react, it only increases the speed, endangering road users. Inspector PPP, guided by the law, fired into the air. As a result, the car was stopped. There were two drunk men. And the driver was not carrying any documents for transport or driving license.
The audit found that one of the offenders working in the garage. After the feast the men decided to take the car, which was at the body repair, and ride around the city. Seeing the police, they decided to flee, hoping to avoid punishment.
At the moment the car is returned to the owner. Of review. The use of firearms by OBPPS AMIA Russia to Vladivostok considered legitimate.
24-06-2013, 12:30, eng news
From 4558 students, trained, 4498 will work conductors passenger cars, 60 - ticket cashiers. Recall that in the summer of 2012 in structural divisions of JSC FIC worked 3263 student. This form of...

19-03-2013, 04:48, eng news
Vladivostok continue their work administrative commissions of all five districts......
22-04-2013, 20:11, eng news
Information service of Radio "Lemma" - News in the full range!......

6-09-2013, 11:16, eng news
Yesterday in Vladivostok in the park twin cities of Vladivostok held a commemorative meeting devoted to the end of World War II in the Pacific. Conducting the program was close to a memorable sign of...

30-03-2013, 10:00, eng news
Northern neighbors threaten Seoul daily since then, in March began joint exercises of South Korean and U.S. forces, so that the statement of Pyongyang are nothing new, confident in the government......
22-06-2013, 21:45, eng news
Улучшить эти показатели правительство намерено путем сокращения издержек застройщиков, связанных с оформлением проектной документации......

17-09-2013, 22:43, eng news
They are holding on two cloves "in mourning" for Russian science. They also have badges "Russian Academy of Science" and "Save the science." Security measures at the building of the State Duma...

2-08-2013, 15:31, eng news
In the Kirov district of Primorye 29-year-old mother of six does not consider it necessary to provide them with at least the essentials things. Mathieu six children did not consider it necessary to...

2-09-2013, 18:15, eng news
Investigators SU RF IC in the Primorsky Territory completed the investigation of the criminal case against 42-year-old resident of Khasan district. He is accused of having committed an offense under...
19-07-2013, 18:49, eng news
Vladivostok - a city of enterprising people. People who are looking for life itself. So when on the doorstep of the business development of Vladivostok woman appears retirement age with the business...