ЗНАКОМСТВА
КРАСОТА
ЗДОРОВЬЕ
ТУРИЗМ
АВТОНОВОСТИ
НОВОСТИ СПОРТА
May Day celebrations in Vladivostok: giving alcohol-game-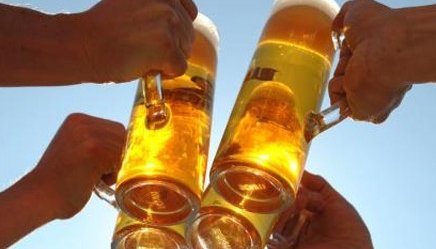 Vladivostok, Primore24. With the onset of warmer days, residents seaside capital have already begun to plan for the expected number of holidays in May. Our reporter interviewed residents, and learned what they spend their precious weekend.
"We are thinking here is to go to the zoo, which is Sadgorod. My child just never went, and I'm going for the company itself, " - Said the young mother, Irina. - "And then, perhaps, in Bezverkhova ferry we go a couple of times, we love local places" .
"And we're going to the country" - Said the venerable lady. - "We just all have to travel ready, you only son in a car plant."
"I do not know what there who thought up the holidays, and we, as a day off, so we will stay at home to play games on the computer" - Without much optimism shared plans of college-age children.
"I do not know what it will be, but I personally, as before, is going to take a little more alcohol and spend these days fun. " - Told Oleg idly strolled along with two friends.
Otherwise, among the respondents, opinion is divided in two parts. One of the respondents is going to spend the holidays at work, adding to this the fact that not even going to have a rest. The other half, who have borne the students gathered in these days to do studies, but added that it is not true.

28-03-2013, 06:00, eng news
April 19 in the ballroom TAC "Underground" group "Black Obelisk" will play a big concert. While Beijing may be perhaps the last city where the song will be performed by Anatoly Krupnova "live"......

10-04-2013, 15:50, eng news
On April 8 the average price of gasoline was to Vladivostok - AI-92 - 3247 AI-95 - 3509 diesel fuel - 3480 rubles per liter......

6-05-2013, 13:30, eng news
Investigating authorities Maritime opened a criminal case against a man born in 1971. He is accused of raping a young girl. The man in the Primorye raped a little girl in April of this year, in an...
24-06-2013, 17:15, eng news
Today, 24 June, the duty of the city police Department of the city of Nakhodka turned 30-year-old resident. Applicant submits that in the area of the houses on the street Бокситогорская unknown...

15-07-2013, 14:49, eng news
"Complaints" campaign was not a success: the actions of bailiffs to be legitimate, and the arrest of the accounts was lifted only after the debt sisters to the lending institution has been repaid. A...

10-09-2013, 11:50, eng news
14 citizens of Uzbekistan, Tajikistan and China is waiting for expulsion from the territory of Russia. Police Main Department of Internal Affairs of Russia on DFO conducted promptly and preventive...
19-06-2013, 22:45, eng news
In the Sunday, June 16 Ussuriisk missing 6-year-old boy. His body was found a few days later Komarovka. Upon the death of the investigating authorities of the TFR in the Primorsky Territory is...

15-04-2013, 19:11, eng news
For shipping company "Roman" in the Primorye Territory in Bailiffs 40 execution proceedings. By decision of the Frunze district court of Vladivostok bailiffs must collect from the company 37 million...

17-09-2013, 14:15, eng news
Revealed a glaring fact, the investigating committee in Primorye. And it all started with an accident. September 152013 in the river in the village of Shkotovke Shkotovo found the body of a boy born...

28-05-2013, 10:20, eng news
As time goes by, the cost of food is changing, and because such studies will be conducted regularly. Stay tuned! (Prices)......