ЗНАКОМСТВА
КРАСОТА
ЗДОРОВЬЕ
ТУРИЗМ
АВТОНОВОСТИ
НОВОСТИ СПОРТА
May Day celebrations in Vladivostok: giving alcohol-game-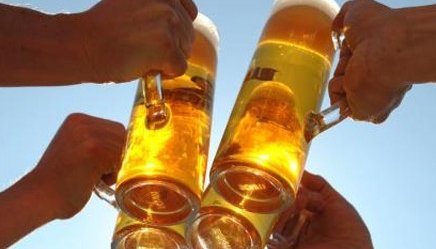 Vladivostok, Primore24. With the onset of warmer days, residents seaside capital have already begun to plan for the expected number of holidays in May. Our reporter interviewed residents, and learned what they spend their precious weekend.
"We are thinking here is to go to the zoo, which is Sadgorod. My child just never went, and I'm going for the company itself, " - Said the young mother, Irina. - "And then, perhaps, in Bezverkhova ferry we go a couple of times, we love local places" .
"And we're going to the country" - Said the venerable lady. - "We just all have to travel ready, you only son in a car plant."
"I do not know what there who thought up the holidays, and we, as a day off, so we will stay at home to play games on the computer" - Without much optimism shared plans of college-age children.
"I do not know what it will be, but I personally, as before, is going to take a little more alcohol and spend these days fun. " - Told Oleg idly strolled along with two friends.
Otherwise, among the respondents, opinion is divided in two parts. One of the respondents is going to spend the holidays at work, adding to this the fact that not even going to have a rest. The other half, who have borne the students gathered in these days to do studies, but added that it is not true.

22-09-2013, 13:26, eng news
Vladivostok residents spent the evening meditation in celebration of the International Day of Peace, celebrated in dozens of states and more than 200 cities across the globe, RIA Novosti reported ...

17-09-2013, 21:44, eng news
Third Business Development Center in Vladivostok number 8635/0300 "Nekrasov" Sberbank has opened at Ocean Ave those 110a. The innovative format of small business service implies not merely the...

29-04-2013, 11:00, eng news
Worldwide, occupational disease - the main cause of mortality associated with industrial activity......
11-06-2013, 17:17, eng news
At 29 6 billion rubles increased revenues to the consolidated budget of Primorye in the five months of this year. The Department of Finance announced that it is 39 6 percent of the annual plan....

10-04-2013, 13:01, eng news
At the initiative of the mayor of Vladivostok Igor Pushkarev Vladivostok today launched sanitary bimonthly. Sanitary bimonthly started in Vladivostok until May 31 in the capital of Primorye yards,...

6-08-2013, 15:00, eng news
Vladivostok rival teams will Bashkir "Salavat". Racers "East" invite their fans, residents and visitors to the Russian championship race in 2013. Tickets can be purchased at the stadium "Vanguard"....

4-07-2013, 14:15, eng news
Вместе с ними медицинский осмотр пройдут до конца года более трех тысяч детей-сирот и детей, оставшихся без попечения родителей, в том числе усыновленных (удочеренных), принятых под опеку...

20-09-2013, 01:39, eng news
Moscow Center for Continuous Mathematical Education with information support of the Group of RIA Novosti and the Teachers' newspaper "with the assistance of the Ministry of Education and Science of...
5-06-2013, 20:16, eng news
At an informal meeting with journalists from Primorye, which took place today in the building of the newspaper «Vladivostok», Igor Pushkarev answered the question about how he manages to ensure hour...
27-06-2013, 11:45, eng news
June 25 ZAO «Crocus international» - the General contractor of construction of the far Eastern state University on the Russky island transferred to the address of open society «ДВЭУК» more 107.6...