ЗНАКОМСТВА
КРАСОТА
ЗДОРОВЬЕ
ТУРИЗМ
АВТОНОВОСТИ
НОВОСТИ СПОРТА
Repairs in the seaside hospital for veterans completed by May 9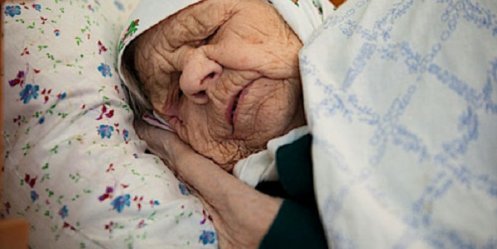 At the meeting of the regional committee "Victory" representatives of the regional council of veterans complained to the governor that in renovation now houses a hospital for war veterans are still many deficiencies, despite the fact that the main work has been completed.
Recall, 54 chambers for war veterans at the hospital will be repaired prior to May 9.
Vladimir Miklushevsky was unhappy with the situation, and instructed the Vice-Governor Irina Vasilkova understand the situation.
"Together with the media, representatives of a unified management of construction and head of the Department of Urban Development Region Oleg Yezhov leave to the place and fix everything" - Instructed the governor.
The head of the region are also instructed to complete all repairs to the chambers for 15 days.

30-04-2013, 10:00, eng news
Students, faculty and staff of the Savings Bank discussed the state of the banking sector and the Russian Far East. (PHOTOS)......

10-09-2013, 07:12, eng news
The defendant was fined 10000 rubles for insulting a witness during the consideration of the criminal case in Khankaisky district court. This crime was revealed by the bailiff OUPDS department...

9-05-2013, 14:20, eng news
68th anniversary of Great Victory Vladivostok celebrates not only a big way, but with taste. Today, May 9 on the area of the Fighters for Soviet Power was appetizing celebratory event "Soldier's...

7-05-2013, 15:20, eng news
The main purpose of this visit will contribute to the further strengthening of friendship and naval cooperation between the fleets, as well as the participation of American sailors in the events...

8-08-2013, 13:16, eng news
Two pedestrians were killed under the wheels on the road for the last day of Primorye. Two pedestrians killed on the roads of Primorye a day about six o'clock in the morning the traffic police...
5-06-2013, 15:46, eng news
In the Park of twin cities, American artist Gabriel Range of finishes work on the painting of the supporting wall. As reported by the correspondent of RIA head of projects of the Studio of monumental...
18-05-2013, 15:20, eng news
During the drift on the ice Wealden Psychology and Victor Simonov had a cup of tea and a snack......

8-07-2013, 23:48, eng news
Appropriate instructions contained in the regions presidential decree number 600 of May 72012. Improve the quality of housing services by the development of competition in the sector, as well as to...
21-06-2013, 17:45, eng news
Will open the season of street basketball traditional and the most popular Cup of Primorsky Krai. Competitions will pass in basketball center «Sparta» on the station Садгород. Command, you can safely...

2-09-2013, 18:17, eng news
This is scandalous stretch of road with a length of only 15 km, first told the newspaper "Vladivostok". RIA VladNews continued the theme of "hell" way. Next, about the road told the newspaper...