ЗНАКОМСТВА
КРАСОТА
ЗДОРОВЬЕ
ТУРИЗМ
АВТОНОВОСТИ
НОВОСТИ СПОРТА
Repairs in the seaside hospital for veterans completed by May 9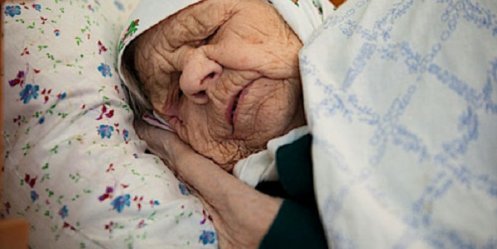 At the meeting of the regional committee "Victory" representatives of the regional council of veterans complained to the governor that in renovation now houses a hospital for war veterans are still many deficiencies, despite the fact that the main work has been completed.
Recall, 54 chambers for war veterans at the hospital will be repaired prior to May 9.
Vladimir Miklushevsky was unhappy with the situation, and instructed the Vice-Governor Irina Vasilkova understand the situation.
"Together with the media, representatives of a unified management of construction and head of the Department of Urban Development Region Oleg Yezhov leave to the place and fix everything" - Instructed the governor.
The head of the region are also instructed to complete all repairs to the chambers for 15 days.
28-05-2013, 14:20, eng news
The townspeople to find the carcass of the dead in the street dogs, virtually to the police - on cases of destruction of individuals and schools of law enforcement officers generally know from the...

5-03-2013, 08:19, eng news
This summer, all students Vladivostok waiting a full program of rest and recuperation. On the organization of events allocated from the city budget......
27-06-2013, 16:16, eng news
In order to identify the debtors bailiffs Partyzansky work closely with the leadership of the military units. Collaboration has already produced tangible results. Debtors are looking for in the army...
6-05-2013, 18:30, eng news
Tuesday, May 7 at Victory Park in the Youth House opened in Vladivostok Alley of Heroes. In Vladivostok, the Avenue of Heroes opens the same day, veterans and residents are invited to a feast, and a...

28-03-2013, 02:00, eng news
Water line will provide an uninterrupted supply of water in the apartment residents and the campus of the Far Eastern Federal University......
16-05-2013, 16:30, eng news
Chairman of the Legislative Assembly of Viktor Gorchakov visited construction of the tunnel, which is in the Khasan district in order to save Amur leopards. Road tunnel will help keep the leopard...

28-08-2013, 22:03, eng news
In the residential and academic buildings campus of the Far Eastern Federal University on the island of Russian began working free Wi-Fi Internet - reported by the Rector of Palo Sergei Iwaniec...

7-03-2013, 11:07, eng news
According to statistics, in the same ranks with the soldiers of Pacific continue to serve and work for about five thousand women......

5-03-2013, 10:29, eng news
Program is one of the most famous Russian rock musicians, the author of "Horses" and "Superman," will be presented in Mumiy Troll Music Bar......

30-04-2013, 17:00, eng news
In May will be held in Vladivostok City Youth Forum, the theme of which says "Vladivostok. Cities that be."......