ЗНАКОМСТВА
КРАСОТА
ЗДОРОВЬЕ
ТУРИЗМ
АВТОНОВОСТИ
НОВОСТИ СПОРТА
Fedor Konyukhov sets Orthodox cross at the North Pole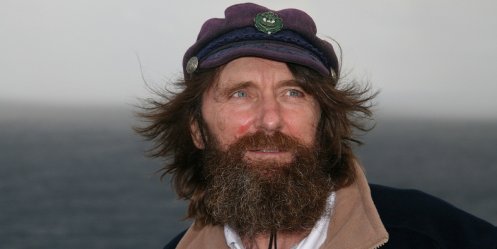 On Saturday, April 6 at the ice station "Barneo" drifting in the North Pole will be perfect prayer in memory of 1025 years of Christianity in Russia. His head Fyodor Konyukhov - a famous traveler and priest of the Russian Orthodox Church.
"We're at the North Pole set up the cross. Cross will be there, and after 22 days, when the station will turn off, then they will remove the cross" - Quoted Konyukhova RIA "Novosti".
Traveler said that after the cross would be removed from the North Pole, it will be returned to the capital of Karelia - Petrozavodsk. Such worship crosses Grooms previously established at Cape Horn, Chile and Ethiopia.
Installing the Cross will take place during the expedition of Fyodor Konyukhov and his partner Victor Simonov. Dogsled travelers intend to pass on what was previously considered impassable route from the North Pole to the southern coast of Greenland. During the expedition, which will take place from April to August 2013 they will overcome more than 4 thousand kilometers at high latitudes, using positioning devices Russian (GLONASS).
The expedition started from Petrozavodsk. Flown Fedorova, Simon and animals at the base "Borneo", where travelers crossing to the North Pole. Thence on a dog sled pulled by ten animals, and with two spare dogs, they will begin to move.
Recall that Fedor Konyukhov was ordained a priest in December 2010. It happened in his native land, in Kiev.

15-04-2013, 19:11, eng news
For shipping company "Roman" in the Primorye Territory in Bailiffs 40 execution proceedings. By decision of the Frunze district court of Vladivostok bailiffs must collect from the company 37 million...

5-09-2013, 18:01, eng news
Sentencing resident finds, staged a drunken brawl on the island of Russian. In July 2013 the inspectors of traffic police traffic police made out a traffic accident that happened on the island....

18-09-2013, 22:10, eng news
The group - 38 parents and 56 children, including toddlers 2012 and 2013 birth. It's free and residents of villages Grodekovo, Ust-Ivanivka, Upper and Chigiri Blagoveshchensk, Amur Region. In...

31-05-2013, 14:30, eng news
In a large freezer warehouse in Vladivostok Rosselkhoznadzor officers discovered 70 tons of silver salmon, shelf life has expired two months. Stale fish again found in Vladivostok This result gave an...

9-07-2013, 12:31, eng news
As the member of the Legislative Assembly of Alexander Bekhter, the construction of a fitness center was planned in the regional development program of physical education and sport, but because of...

15-04-2013, 19:00, eng news
A child cries attracted the attention of passers-by "mother."......
13-06-2013, 12:15, eng news
In the Vladivostok customs office organized a reception of documents for the issuance of targeted recommendations for admission on the day departments of the different departments of the Vladivostok...

9-09-2013, 04:42, eng news
As reported at the polling station number 736 located in the school number 67 at Zigure 52a, elections are no accidents and incidents - "You see that all of us quietly, no contingencies, all in...

4-09-2013, 01:46, eng news
Today in Vladivostok on the street Gulbinovicha opening of a new kindergarten "The Ship". The long-awaited kindergarten joins a number of pre-school institutions, the newly discovered and built the...
10-05-2013, 16:20, eng news
Concerning the arrested criminal case under part 1 of article 158 of the Criminal Code (theft). He faces a sentence of imprisonment for a term not exceeding two years......