ЗНАКОМСТВА
КРАСОТА
ЗДОРОВЬЕ
ТУРИЗМ
АВТОНОВОСТИ
НОВОСТИ СПОРТА
Fedor Konyukhov sets Orthodox cross at the North Pole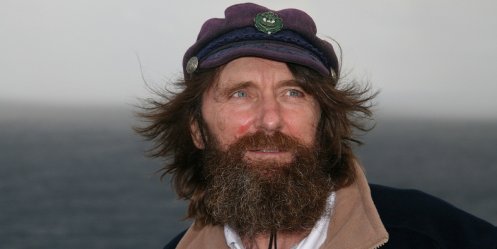 On Saturday, April 6 at the ice station "Barneo" drifting in the North Pole will be perfect prayer in memory of 1025 years of Christianity in Russia. His head Fyodor Konyukhov - a famous traveler and priest of the Russian Orthodox Church.
"We're at the North Pole set up the cross. Cross will be there, and after 22 days, when the station will turn off, then they will remove the cross" - Quoted Konyukhova RIA "Novosti".
Traveler said that after the cross would be removed from the North Pole, it will be returned to the capital of Karelia - Petrozavodsk. Such worship crosses Grooms previously established at Cape Horn, Chile and Ethiopia.
Installing the Cross will take place during the expedition of Fyodor Konyukhov and his partner Victor Simonov. Dogsled travelers intend to pass on what was previously considered impassable route from the North Pole to the southern coast of Greenland. During the expedition, which will take place from April to August 2013 they will overcome more than 4 thousand kilometers at high latitudes, using positioning devices Russian (GLONASS).
The expedition started from Petrozavodsk. Flown Fedorova, Simon and animals at the base "Borneo", where travelers crossing to the North Pole. Thence on a dog sled pulled by ten animals, and with two spare dogs, they will begin to move.
Recall that Fedor Konyukhov was ordained a priest in December 2010. It happened in his native land, in Kiev.
19-06-2013, 18:15, eng news
Concerning the suspect criminal case according to article 158 of the criminal code (Theft). The duty of the Department of the interior Ministry of Russia Хасанскому district received a statement...
22-06-2013, 12:45, eng news
«According to the combined index of urban development, he took 5th place from 21 improving its score by 8 positions compared to last year. According to the residents participating in the survey, more...
4-04-2013, 06:40, eng news
Establish the circumstances of accident......

3-09-2013, 15:46, eng news
Former commander of the company of a battalion police control of private security to stand trial in Vladivostok. Police officer to be tried for bribery He is accused of abuse of office and bribery....

11-03-2013, 03:10, eng news
But they are wary approach to projects and small distributed power in the Russian Far East,......

16-09-2013, 13:50, eng news
For the past day in the Primorsky Territory there were 11 fires, killed and injured there. In the elimination of fire involved 104 people and 29 vehicles. 11 fires occurred in Primorye per night...
19-06-2013, 13:32, eng news
In the head office of Sberbank of the delegation of The Bank of New York Mellon (USA)headed by Sergey Kotov, managing Director, head of region Eastern Europe, handed to Sberbank «Award in recognition...

29-04-2013, 12:00, eng news
May 1 expedition will be on-site, overloading received food and other goods from containers in the bag......

1-03-2013, 09:44, eng news
Agency workers were not able to explain the cause of contamination of premises where children are present......

30-03-2013, 09:00, eng news
Mazda driver lives paid for leaving the "oncoming", and five in no way guilty of people were in the hospital......