ЗНАКОМСТВА
КРАСОТА
ЗДОРОВЬЕ
ТУРИЗМ
АВТОНОВОСТИ
НОВОСТИ СПОРТА
Tourists from Russia hanged in a hotel in Sri Lanka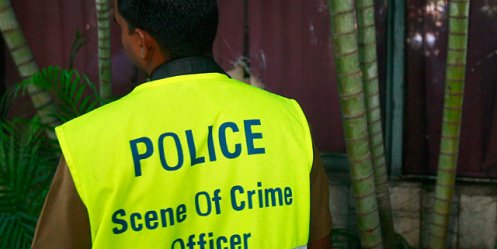 Photo: Newsru.com

Russian tourist hung on vacation at a resort in the state of Sri Lanka. Local police found hanged 35-year-old man from Russia in the bathroom hotel room. The incident occurred at Andiambalama April 2 reports Daily News Sri Lanka.

According to police, the tourist committed suicide. When the authorities found hanging tourist, his body was suspended from the beams of the bathroom. The body was sent to the hospital morgue, Negombo.

The preliminary investigation revealed that the Russian arrived in the country on a tourist visa. Police continued to find out details of the incident.

Incidents with Russian tourists in Sri Lanka are relatively often. In August 2012 two Russian tourists drowned in one of the resorts in the island nation. Russian citizens went to swim, even though he had received from local rescuers warning that is in the ocean because of the strong winds and waves dangerous.

6-08-2013, 21:01, eng news
Yesterday, August 5 Dormitory residents on Sakhalin, 56 together with the organization "Brownie control" to work together to deal with the indifference of the management company. "Yesterday in the...

18-04-2013, 16:00, eng news
The dose rate of gamma radiation on the detainees parts and vehicles exceeded the natural background radiation in the dozens of times......

9-04-2013, 10:00, eng news
March 6 investigators Primorye got the message from the city hospital Artyom that he died in the emergency room a man born in 1977. The reason - a brain contusion. Kill Primorye residents disclosed...

13-04-2013, 17:00, eng news
At the opening of the first city competition sculptural sketches head of Vladivostok Igor Pushkarev said that the sculpture Katyusha surely become another symbol of the city......

14-05-2013, 10:20, eng news
Known canoeist Ivan Shtyl managed to become the best in his 200m crown......

7-05-2013, 18:20, eng news
Competitions are devoted to Day of Victory in the Great Patriotic War. Boys and girls of all ages, with endurance and skill, will defend their sports associations......
16-05-2013, 18:31, eng news
In Nakhodka Customs in respect of local prosecuted under the Criminal Code, "Smuggling drugs on a large scale." Customs officers detained Finds Drugs in March this year, during the inspection of a...
2-05-2013, 12:20, eng news
In 2014 and 2015 STX France plans to deliver two Russian helicopter carrier class "Mistral" - "Vladivostok" and "Sevastopol"......

9-08-2013, 17:18, eng news
August 62013 in a private house in a side street in the city of Azov Artem found the body of 60-year-old woman with signs of violent death. SU staff TFR in this criminal case under Art. 111 Part 4 of...

19-03-2013, 06:40, eng news
Ussuriisk eliminated outlets drugs. Under the scrutiny of drug police tire shop on the street Chicherin, 165 was for a long time. Eradicated opium den in Primorye Police received information that in...