ЗНАКОМСТВА
КРАСОТА
ЗДОРОВЬЕ
ТУРИЗМ
АВТОНОВОСТИ
НОВОСТИ СПОРТА
Drunk drivers in Russia will lose the right to 15 years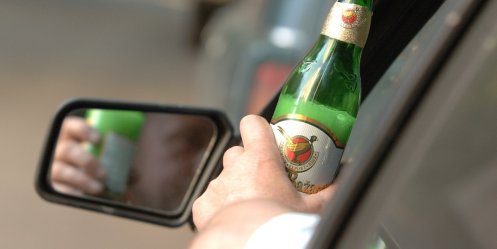 Photo: Lenta.ru

The Russian government has supported a bill to tighten the administrative responsibility for the drunk drivers, introduced by the State Duma in November 2012.

According to this document, the drunk driver, who became responsible for an accident with two or more victims, can be imprisoned for up to nine years - and driver's license for up to 15 years. It is simply offered for drunkenness driving license suspension for up to seven years. Re driving under the influence of alcohol will be punished by a fine of 50000 rubles, and the deprivation of a driving license for a period of 10-15 years.

The bill does not involve the strengthening of criminal liability for accidents with victims, but proposes to increase the period of deprivation of rights for such incidents. In particular, in addition to imprisonment, drunk drivers for accidents victims could be excluded for up to seven years, with the death of one person - to ten years, and two or more - and 15.

Generally supported the bill, the Russian government to make a few comments. In particular, the document states that the drunk driver who does not have rights, can be fined and stripped of his driver's license for up to ten years. According to the government, this provision of the bill requires an adjustment, "because it implies that for the criminal responsibility of the person who drives a motor vehicle while intoxicated, should be deprived of the right to drive a vehicle and at the same time not have that right."

Furthermore, the authorities pointed to the lack in the bill the term "maximum permitted content of alcohol in the body," even though the document implies a differentiated penalties for drunk driving, depending on the degree of intoxication.

9-07-2013, 12:33, eng news
" For decades, our country had an effective system of training young people for military service, schools and sections DOSAAF pupils and students were taught military specialties, acquainted with...

16-09-2013, 14:01, eng news
Crossparty and Starcardigan, two very dissimilar, but definitely talented group in their own marked "unlucky" Friday the 13th - gave a joint concert at BSB. Crossparty and Starcardigan - participants...
19-06-2013, 13:33, eng news
Composed of 12 administrative protocols for carrying out entrepreneurial activities without state registration as an individual entrepreneur or legal entity. Employees of the Center on the execution...
23-05-2013, 13:20, eng news
In the House of Culture of Railway will be a big gala concert dedicated to the Day of Slavic Writing and Culture......

8-07-2013, 13:00, eng news
Их участниками стали более сотни школьники в возрасте от 12 до 17 лет из всех регионов Дальнего Востока (за исключением Чукотского автономного округа). Соревнования призваны воспитывать патриотизм и...
13-06-2013, 16:46, eng news
June 15 at 10:00 am at the branch VUNTS Navy "WMA" (PNI them. Makarov) will host a Russian naval lieutenants release. Young officers receive diplomas to the solemn young military construction this...
2-07-2013, 16:00, eng news
The investigating authorities in Primorye have opened a criminal case against a juvenile resident of the village Uglekamensk. He is suspected of stealing. A minor is suspected of stealing January 21...

4-09-2013, 23:16, eng news
In Primorye, with 1 January 2014 to 13 percent increases the cost of living of pensioners. Subsistence level will increase by 13 percent corresponding bill in the first reading on September 4...

13-05-2013, 12:20, eng news
30-year-old resident of the district Khorolskiy special trip by taxi to Vladivostok in order to find buyers for the party drug. During the arrest, he tried to provide resistance to the drug control......

3-07-2013, 20:46, eng news
В целях повышения доступности граждан к информации о наличии (отсутствии) у них задолженности по исполнительным производствам, Федеральной службой судебных приставов разработано официальное...