ЗНАКОМСТВА
КРАСОТА
ЗДОРОВЬЕ
ТУРИЗМ
АВТОНОВОСТИ
НОВОСТИ СПОРТА
Internet project brought Vladivostok victory at the "Healthy Russia"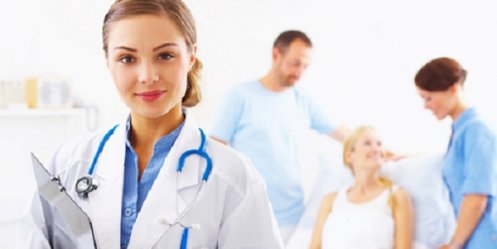 The "Interactive site for healthy living in Vladivostok", representing our region at the III All-Russian competition "Healthy Russia", won the award for "Best Internet Project."
The contest is held since 2010 on the initiative of the Ministry of Health. Last year the competition received 512 works. Upon review of the projects have been selected finalists in seven categories: "Best Regional Project", "Best Municipal project," "Best Rural Project", "Best Corporate project," "Best Youth Project", "Best Media Project," " Best Internet Project "and the social category" popular vote ".
Award Ceremony of the competition will be held today, April 5 in Moscow. The winners received diplomas Deputy Health Minister Tatyana Yakovleva.
The main purpose of the competition is to find people and organizations that implement projects and programs aimed at promoting a healthy lifestyle, as well as in the selection of the most interesting projects for further dissemination and initiation of projects.

15-07-2013, 14:45, eng news
The woman said she went to the shop floor and the unknown, threatening object, like a gun, stole the day's takings. Detectives Criminal Investigation Police Department Internal Affairs of Russia in...

14-04-2013, 14:10, eng news
After 10 years of fruitless dialogue with the authorities in the region have only palliative care doctor Andrei cash hope for the hospice in Vladivostok. Krayzdrav finished version of the project. It...

26-04-2013, 17:30, eng news
The main objective of the conference is to analyze the events of the early twenty-first century, building on its base model and hypotheses for further development of Russian society and the state......
23-04-2013, 19:30, eng news
This time it is opened into the killing of 50-year-old woman......
31-07-2013, 20:34, eng news
As it turned out, in the first half was completed more than 300000 executive productions. Amount transferred claimants exceeded two billion rubles. "The results we are unhappy, despite the fact that...

27-08-2013, 18:16, eng news
From Monday, September 2 three new routes buses connect different areas of the city with the Far Eastern Federal University on the island of Russian. This is number 74 ("Balyaeva - Palo»), № 75...

27-03-2013, 08:50, eng news
The police asked residents of Vladivostok to pay attention to all the men who show special attention to the games of children in the fresh air......

2-03-2013, 07:37, eng news
Today, experts talk about the calculation of fees for obschedomovyh needs for electricity, water and sewerage, heating and hot water. This is - one of the most pressing issues......

4-07-2013, 14:15, eng news
В 07.34 (влд) четверо выживших были доставлены в г. Якутск, сообщается в пресс-релизе ДРЦ МЧС России. В настоящее время три члена экипажа и семнадцатилетний мальчик госпитализированы в...
20-06-2013, 13:16, eng news
In extinguishing were involved 68 personnel and 20 units of equipment. Main Department of EMERCOM of Russia for the Primorsky Krai strongly recommends that you always follow fire safety regulations...