ЗНАКОМСТВА
КРАСОТА
ЗДОРОВЬЕ
ТУРИЗМ
АВТОНОВОСТИ
НОВОСТИ СПОРТА
Internet project brought Vladivostok victory at the "Healthy Russia"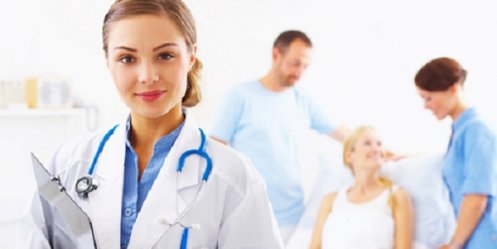 The "Interactive site for healthy living in Vladivostok", representing our region at the III All-Russian competition "Healthy Russia", won the award for "Best Internet Project."
The contest is held since 2010 on the initiative of the Ministry of Health. Last year the competition received 512 works. Upon review of the projects have been selected finalists in seven categories: "Best Regional Project", "Best Municipal project," "Best Rural Project", "Best Corporate project," "Best Youth Project", "Best Media Project," " Best Internet Project "and the social category" popular vote ".
Award Ceremony of the competition will be held today, April 5 in Moscow. The winners received diplomas Deputy Health Minister Tatyana Yakovleva.
The main purpose of the competition is to find people and organizations that implement projects and programs aimed at promoting a healthy lifestyle, as well as in the selection of the most interesting projects for further dissemination and initiation of projects.

19-08-2013, 18:46, eng news
Administration of Primorsky Territory to decide whether to change the status of the closed administrative-territorial formation of Bolshoi Kamen. As RIA «VladNews» the press service of the...
6-05-2013, 11:20, eng news
The leader of the Mummy Troll took second place in the category "Independent Musicians" in the international competition of amateur performers International Songwriter Competition......
24-06-2013, 12:15, eng news
Last week the Governor of the Primorsky Territory Vladimir Miklushevsky met with the director of the State Museum "Hermitage" Mikhail Piotrovsky. Hermitage may appear in the Primorye The initiative...

7-09-2013, 16:20, eng news
On Friday, September 6 seaside KHL team "Admiral" won a victory in his first match with the Khabarovsk "Amur". The game ended in a series of sudden death does with the score 4-3 in favor of the...

20-05-2013, 16:20, eng news
Now the priority at the city administration - to make housing affordable to the regional center for the young......

16-03-2013, 03:00, eng news
Couples from Russia accused of unethical treatment of animals......

20-04-2013, 16:10, eng news
The site, which, though it seems small, easily accommodate a few dozen skaters, scooters and bemerov. (PHOTOS)......
26-06-2013, 21:30, eng news
Concert program On the coast of Amursky Bay» July 4 completes the season Governor's brass band. The best works written for brass bands, will give listeners musicians and will leave them until...

20-03-2013, 04:27, eng news
JSC "AAC" Progress "to them. Sazykina" produces combat attack helicopters Ka-50 ("Black Shark"), Ka-52 ("Alligator")......

31-07-2013, 13:48, eng news
August 1 will be opened in Vladivostok Center for Contemporary Art "Dawn." This is a significant event in the cultural life of the city, which was eagerly awaited by many lovers of contemporary art....