ЗНАКОМСТВА
КРАСОТА
ЗДОРОВЬЕ
ТУРИЗМ
АВТОНОВОСТИ
НОВОСТИ СПОРТА
Deputy Prime Minister Dvorkovich: Development of the Far East only through the budget - is meaningless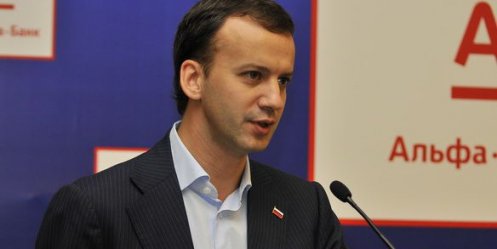 The proposed order for the Far East and Trans-Baikal projects are not balanced in terms of funding, said Deputy Prime Minister Arkady Dvorkovich at a meeting of the State Commission for the development of the region.
"Very often, colleagues come from the projects, which says private funding is not only budget" - He brought an example. The second option - it is entirely private funding, but with the requirement of the soft loan from the government. "Almost no one can find a middle ground. All or nothing " - Lamented the official. According to him, this path leads nowhere.
At the meeting, Minister of Economic Development Andrei Belousov said that for the advanced development of the region must be 15-20 large investment. Until the end of 2017 to 100 billion annually. These amounts are at the limit of budget financing, the First Deputy Prime Minister Igor Shuvalov.
7-05-2013, 09:20, eng news
Pictures, posters, models, crafts young contestants on "The Safe Way through the eyes of children" can be seen every day from 8 am to 20 pm until May 16......

29-07-2013, 18:16, eng news
Investigators in the Primorsky Territory opened a criminal investigation into the discovery of human remains in abandoned cottages between settlements Dushkin and Livadia. Human skeleton found near...

15-07-2013, 14:30, eng news
On the last Sunday, July 14 in the Ussuri urban district on a motorcycle crashed 17-year-old boy. 17-year-old man died in a motorcycle traffic police VestiRegion.ru reports that the young man was...
27-05-2013, 19:40, eng news
Most violations are detected at an expenditure of budgetary funds, the use of diagnostic equipment and of training to IU......

27-05-2013, 12:20, eng news
In Lesozavodsk 18-year-old local man assaulted two children. Holding one of the girls, the attacker brutally beat her and raped her. The second child was able to escape......

5-03-2013, 11:45, eng news
In Primorye, as well as throughout Russia, coming era of e-passports. Since January this year started issuing universal electronic cards (UEC)......

2-08-2013, 15:45, eng news
The seller told me that the sales floor penetrated two guys and threatening object, like a gun, stole the day's takings. Detectives Criminal Investigation Police Department Internal Affairs of Russia...

15-03-2013, 12:30, eng news
The degree of alterity closest mayoral elections in Vladivostok - in question first, it became clear that there would be "a single candidate from the opposition." Parties that call themselves...

11-07-2013, 11:45, eng news
Buying a home - it's not just a choice of walls and the creation of home comfort for years to come. Important role in this is the help of experienced professionals. The experience and professionalism...

24-05-2013, 12:20, eng news
Now the police establish the causes and circumstances of the accident......