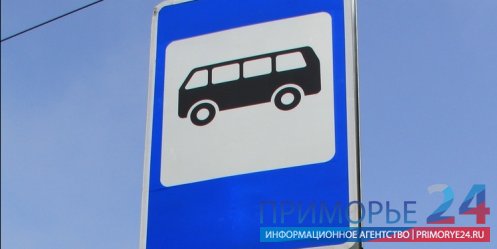 Photo: Alexander Vasilyev

Comes to an endthird day of the unique SMS- national fleet management service, launched by the city administration. However, the initial results were not long in coming. Popularity messages to the number 25125 is growing every day.

Corr. IA Primore24 interested - what worries residents, bus passengers? What are they complaining about? Than unhappy, and that,on the contrary, leads them in delight? After all, every phenomenon in the universe is opposite, and if some buses complaints should be an ongoing need, in the end, be those who deserve only praise.

All posts are absolutely real, author spelling and punctuation preserved. Bus number and date of departure, we will not publish, not to interfere with the regulatory authorities.

So, we offer you our own top reports coming to the number 25125 from 2 to 4 April. "Happy black kitty", "Let's beat!" "Safonava-Nikiforov," "Bus accumulate" and much more.

Complaints

1. The driver in my sleep and bus rides himself And there fell asleepjust on the phone talking.

2. Well you used this line did not open! I am now so I will send you specific examples of violations, it is better to recruit new smart drivers, because all the old drivers you will have to fire him.

3. I decided to ask the driver of the bus # 54 at the corner of the passenger why not hang a reminder on sending SMS, he said that everything is in place, further ignored my questions and asked me to leave the room, explaining that he was in a hurry. After leaving the bus, I found the change in the amount of 16 rubles instead of the required 33.




4. Itinerary 17

driver drives with a clear excess of speed, although the speedometer always shows zero - does not work.




5. 7-45 am the driver of bus # 98 which followed a stop. Nekrasov at the Second River, was very rude, responding to passengers behaved provocatively and correctly answered my question about the long waiting times at all stops. Even offered to all passengers get off the bus and get to work on foot!

Proposals

1. Insist on an information campaign among Uzbeks DRIVERS /Kyrgyzstan /NOT TO GIRLS molested schoolgirls familiar. MOTHER DAUGHTER 12. WE JUST BEAT!

2. In We have a very large area of Safonava Nikiforov. And one bus route 39 to Meadow want to ride without transplants. In the other areas. Route 39 buses are rarely




3.A vtobus accumulate. At the last stop for filling meadow suggest making a stop super market between meadow and Gaidomak. pocket is

In addition, several passengers were made for the return bus at bay Patroclus, explaining exactly the same - "He used to exist." Rooms are different. It turns out that pent up?

Gratitude

1. 23 bus goes especially well in the summer. And the 98 bus, which arrives to Gorky Park is also good! Let them all be on the same level! I am pleased with all the black kitty!

2. I take the bus with the number 23 every day and every weekend 3-4 times a day and I was completely satisfied with everything! I go to college, and on dates and I'm happy with a 23 bus trips always!




3. Thanks for setting the bus Chime stops. Thank you!

Help IA Primore24:

Remember that is from April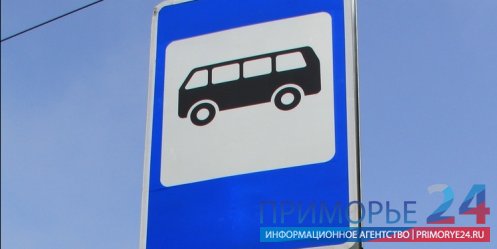 Photo: Alexander Vasilyev
Comes to an endthird day of the unique SMS- national fleet management service, launched by the city administration. However, the initial results were not long in coming. Popularity messages to the number 25125 is growing every day.
Corr. IA Primore24 interested - what worries residents, bus passengers? What are they complaining about? Than unhappy, and that,on the contrary, leads them in delight? After all, every phenomenon in the universe is opposite, and if some buses complaints should be an ongoing need, in the end, be those who deserve only praise.
All posts are absolutely real, author spelling and punctuation preserved. Bus number and date of departure, we will not publish, not to interfere with the regulatory authorities.
So, we offer you our own top reports coming to the number 25125 from 2 to 4 April. "Happy black kitty", "Let's beat!" "Safonava-Nikiforov," "Bus accumulate" and much more.
Complaints
1. The driver in my sleep and bus rides himself And there fell asleepjust on the phone talking.
2. Well you used this line did not open! I am now so I will send you specific examples of violations, it is better to recruit new smart drivers, because all the old drivers you will have to fire him.
3. I decided to ask the driver of the bus # 54 at the corner of the passenger why not hang a reminder on sending SMS, he said that everything is in place, further ignored my questions and asked me to leave the room, explaining that he was in a hurry. After leaving the bus, I found the change in the amount of 16 rubles instead of the required 33.
4. Itinerary 17
driver drives with a clear excess of speed, although the speedometer always shows zero - does not work.
5. 7-45 am the driver of bus # 98 which followed a stop. Nekrasov at the Second River, was very rude, responding to passengers behaved provocatively and correctly answered my question about the long waiting times at all stops. Even offered to all passengers get off the bus and get to work on foot!
Proposals
1. Insist on an information campaign among Uzbeks DRIVERS /Kyrgyzstan /NOT TO GIRLS molested schoolgirls familiar. MOTHER DAUGHTER 12. WE JUST BEAT!
2. In We have a very large area of Safonava Nikiforov. And one bus route 39 to Meadow want to ride without transplants. In the other areas. Route 39 buses are rarely
3.A vtobus accumulate. At the last stop for filling meadow suggest making a stop super market between meadow and Gaidomak. pocket is
In addition, several passengers were made for the return bus at bay Patroclus, explaining exactly the same - "He used to exist." Rooms are different. It turns out that pent up?
Gratitude
1. 23 bus goes especially well in the summer. And the 98 bus, which arrives to Gorky Park is also good! Let them all be on the same level! I am pleased with all the black kitty!
2. I take the bus with the number 23 every day and every weekend 3-4 times a day and I was completely satisfied with everything! I go to college, and on dates and I'm happy with a 23 bus trips always!
3. Thanks for setting the bus Chime stops. Thank you!
Help IA Primore24:
Remember that is from April 179. passengers are faced with a sudden, unpleasant or out of the ordinary situation in public transport are immediately informed of her Office of Transport Administration of the city, sending from your phone free SMS to a single short number 25125 and always written in the message the word "BUS" As well as the license plate number of state bus.

All messages arrive in the Office of Transport and analyzed. The specialists will be able to track signals in real time. Also at the end of each month based on reports will be output rating of enterprises engaged in passenger transportation.

Recall that the new SMS-service is created to support positive change in the public transport.
Let's make our city a better place together! And let the buses will be more satisfied with all black kitty.